Education: A Second Opportunity
How Second Opportunities in Education Can Help Your Mental and Physical Health, Improve Your Success Rate and Even Study Subjects You Once Thought Impossible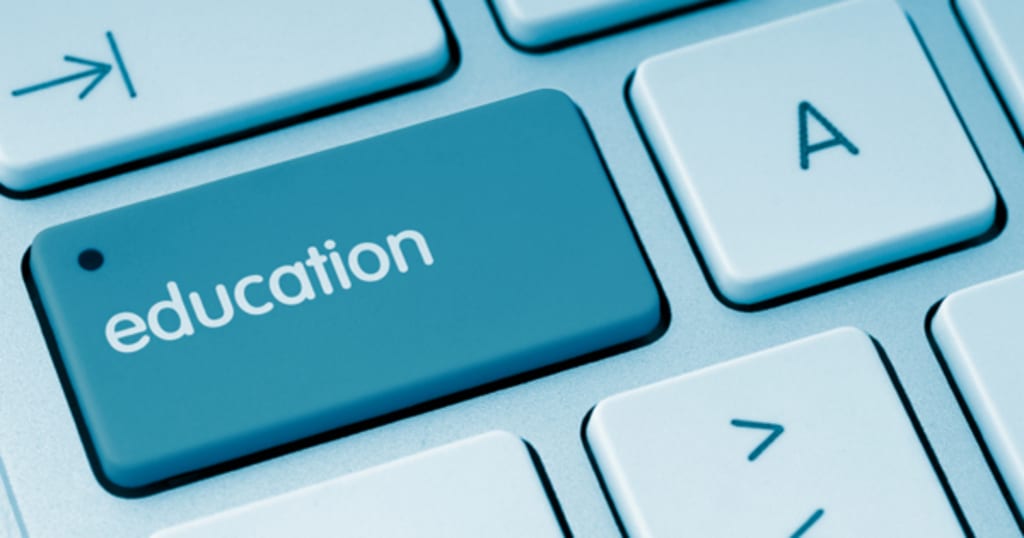 Photo by Online Graduate Schools
I am sure we have all been at a stage in life where we feel we want to start studying again—and I'm one of them! The reason behind writing this is to try and encourage other people who also feel they want to go back into education, but either feel too anxious to do so, whether they feel that it would be impossible for them, or due to their lifestyle. I understand having priorities and commitments get in the way, leaving people with little time for anything else. However, I hope reading my story might persuade others that everyone is capable of learning as an adult.
Here is my story – Adult Learning Services:
I had left school in March 2014 at the age of 16 with no GCSE qualifications, nothing. There was nothing to my name and I was, at the time, deeply ashamed of myself. It was due to medical purposes that I could not sit exams.
By the time August of 2014 came around, I had been discharged from a psychiatric hospital for around two weeks, and with severe mental health problems and a new diagnosis of Childhood Autism and Asperger's Syndrome, I decided to pull myself together and search for Adult Learning Centres that would allow me to study English and Mathematics again, except this time, as a young adult. I soon came across GoLearn, a Leicestershire Adult Learning Service that offered a variety of different courses ranging from English and Mathematics courses to courses in Computing, Languages, Wellbeing, Work, and even courses for adults with learning difficulties and disabilities.
I travelled to my local library to sign up to study both English and Mathematics at Functional Skills Level 1. Functional Skills studies the topics you use in everyday life, rather than in-depth English figurative language and algebra! So, as September came around, the twelfth day to be precise, I started this course. My mother accompanied me as I had severe social anxiety—walking into a room, into the unknown, knowing absolutely nobody, terrified me! It turned out that there were perhaps eight of us, all in similar positions, ready to learn. The groups were small and reasonable, the people were kind and easy to get along with. The teachers were very kind, supportive, and understanding, something that is also a worry to some individuals. The sessions were weekly and only two hours long. You could also choose whether you wanted to attend during the day or in the evenings.
I enjoyed the fact I could start learning again. It quickly became a hobby of mine, rather than a compulsory qualification that I needed to achieve in life.
After studying Functional Skills and passing them at Level 1 and English at Level 2, I pushed myself even further and signed up to study the 30-week English Language GCSE course. I did this on a Monday evening, 6:30 PM until 9:00 PM, at another local library. My mother accompanied me during this course, too. Although I struggled massively at the beginning of the course, slowly I progressed with the help and support from not only my teacher, but the students, too. There were five of us and we all worked together, helped each other when we needed it—right up until we sat our official exams. We sat our exams in the beginning of June and we had our results around the middle of July, I think. I passed with a Grade C and was chuffed with myself.
From 2014 to 2017 I had studied four courses through the Adult Learning Services. They helped me gain confidence, more experience, and also persuaded me to carry on learning.
The Open University
The Open University is a worldwide, based in United Kingdom, distance learning university that offers a huge variety of higher education subjects. You learn from your own home, at your own comfortable pace, in your own time. Of course, there are assignment deadline dates and a study planner to work from if you're not particularly good at time management.
During the Summer of 2017 I had set myself a task of looking into doing a degree in English or similar related subjects. By this time, I had already been looking at The Open University—watching their YouTube videos, reading student reviews, looking at costs and entry requirements, and of course, the best one, watching the unboxing of module materials. I noted down each available course relating to English and went through each of the compulsory and optional modules there was to offer. In fact, from what I recall, there were so many that I didn't know which to choose from and that was frustrating on its own! I then came across the Access Course in Arts and Languages—you could call it a "taster" module before committing yourself to do a degree when feeling unsure how things work.
I mentioned the interest of studying with The Open University to my mother, who happily agreed that it would be a good idea to study higher education to keep my brain active. One evening, I sat with my mother, and, with my permission, she phoned up the university to sign me up to study the Arts and Languages Access Module; the variety of subjects in the criteria were a mixture of English, English Language Studies, History, Art History and Modern Foreign Languages. Once I was signed up, I was raring to go and it was only August. The course started on October 7.
The Access Module opened up a variety of new doors for me. I more or less enjoyed every part of it. The assignment deadline dates were reasonable and certainly do-able if you have a busy lifestyle. The subjects were quite fascinating and the materials used to complete each assignment were brilliant. There was three Tutor-Marked Assessments (TMA) and an End of Module Assessment (EMA)—and I passed all of them!
You are assigned a tutor at the beginning of each module and there are also unofficial Facebook groups relating to The Open University that you can join to interact with other fellow students, make friends, and discuss any queries you might have. There are also online forums on the university's website if you do not use social media.
A Message to the People Who Need the Confidence, Courage, and Confirmation:
The amount of support I had from both my tutor and fellow students studying the module inspired me to sign up to study a degree. During the 30-week course I interacted with other students like I have never done before. I never, for one minute, thought I would pass a degree-level of education. Of course at times you are going to struggle, and perhaps find subjects harder than others; you will go through personal circumstances that will knock your studying to one side; your mental energy could even drive you completely down to the grave, but what I can tell you is: the support and understanding from tutors and students will amaze you. They are there when you need to hear the encouragement and reassurance that you can do it. If you need HELP, ask someone, whether it be a student or your tutor. I panicked so many times because I didn't want to annoy other students and my tutor with questions like "how do you do this, that, and the other?" or "I don't understand this, could you help me?" when in reality they are there if you need the HELP. I had to tell myself again and again that it wouldn't be "annoying" to them for me to ask for help.
So, if you're an adult reading this and have wanted to start studying again, I would certainly recommend The Open University to you. The staff, the tutors, the students, the everything, are absolutely wonderful.
Oh and if you want to know: since I passed the Access Module I have now successfully enrolled on to a part-time degree in Arts and Humanities with English Language and Creative Writing. The course starts on October 6.
I have left The Open University's website URL below for anyone interested. And if you do go on to study with them, enjoy your studies!