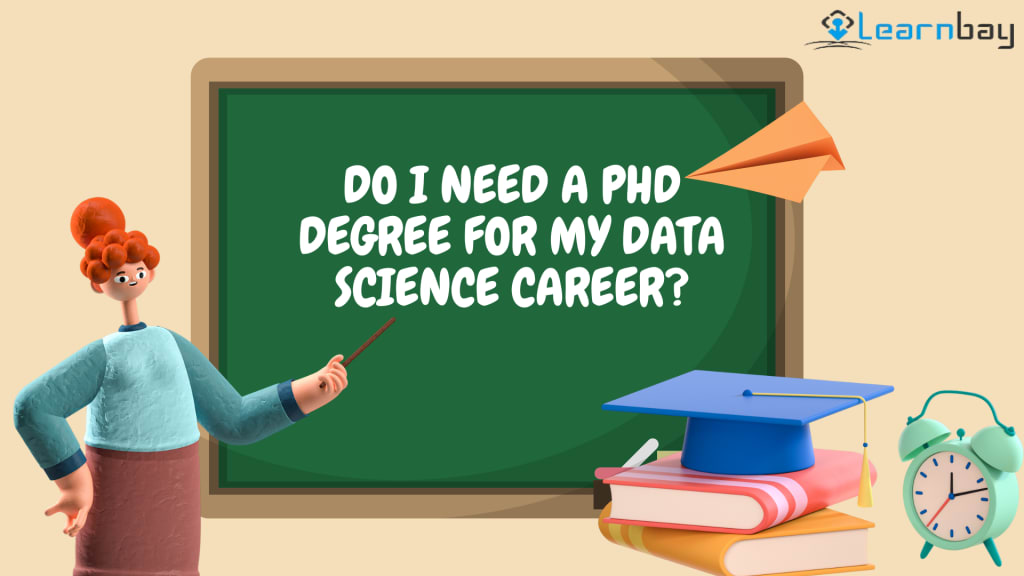 Data science is one of the most exciting and challenging career paths for specialists, and it is continually developing. Successful data professionals now understand that they need to develop traditional skills for programming, data extraction, and large-scale data analysis.
In order to maximize returns at each stage of the process and find relevant intelligence for their firm, data scientists must have a thorough understanding of the entire data science life cycle. They must also be adaptable and intelligent.
Describe data science
Companies began to see the need for people with the training to organize and analyze massive amounts of data in 2008, and D.J. Patil and Jeff Hammerbacher were the first to invent the phrase "data scientist." Data Science is an interdisciplinary field that uses techniques, procedures, algorithms, and specialized systems to extract and organize unstructured data.
Effective data researchers create pertinent research questions, gather information from various data sources, organize the data, turn the conclusions into solutions, and present their findings in a way that will positively influence business decisions. These skills are required in almost every industry, so qualified data scientists who are certified through the best data science course are crucial for businesses.
Does a Degree Prevent You From Becoming a Data Scientist?
One of the fields with the fastest job growth in the twenty-first century is data science, which has helped solve various problems related to massive data collection, analysis, and representation. Data scientists have degrees in a range of subjects, and the majority have had technical training. For graduates in data science, there are many different computer science majors available, in addition to mathematics and statistical subjects. There is also a lot of business or human behavior, which yields more precise results in a data science activity.
Most people who want to become data scientists begin studying this topic right after they graduate from high school. All educational levels now cover this topic, from a Bachelor's to a PhD in data science. Due to the rising demand for this subject, many universities and institutions all over the world have begun to provide blended learning courses/ online data science course to enable students to enter this field even if they haven't been training for it from the start.
What Are the Career Options for Students With a Data Science PhD?
Data analyst
Data analysts serve as a connection between business analysts and data. They are given the inquiries that an organization must address, and they organize and analyze the data to determine outcomes consistent with high-level corporate strategy. Data analysts must translate technical analyses into qualitative measures and successfully convey their conclusions to various audiences.
Data Engineer
An IT employee's primary responsibility as a data engineer is to produce data for operations or analysis.
These data engineers' primary duty is to create data pipelines that collect information from many sources. Data engineers handle exponentially increasing amounts of rapidly changing data. They focus on creating, implementing, managing, and optimizing infrastructure and pipelines for transforming and transferring data so that data scientists may query it.
Data scientist
Data scientists examine the queries and the locations where the relevant data should be located, as was previously said. They possess business knowledge, analytical skills, and the ability to mine, clean, and present data. Numerous unstructured data sources are being managed and analyzed by data science companies. In order to assist the business in making strategic decisions, the results will then be compiled and reviewed with important parties.
Data architect
A data architect is a specialist in data architecture, a branch of data management that plans, develops, implements, and oversees an organization's data architecture. Data architects design the methods used by various data entities, IT systems, and applications to store, consume, integrate, and manage data. It is one of the four areas of corporate architecture and has a close connection to it.
The majority who earn a PhD in data science work in the private sector, which contributes to the talent gap in academia still being wide. For the first time in history, PhD recipients are choosing NOT to work in academia. Even while the data vary widely, they all show that more than 50% of people who earn a PhD in a STEM field never become teachers. At least two factors support this. The first is straightforward economics: As long as there is a demand for workers with strong analytical abilities, incomes will rise, with most companies paying salaries significantly higher than those of most institutions. The second reason is that firms with a high focus on data place a high value on cutting-edge data science research and innovation, giving people who wish to engage in research and scholarship the chance to work outside of a university. According to a recent survey, people with PhD but no academic connection actually wrote over 25% of all peer-reviewed articles on data science published in "academic" journals.
The university reacts
Even though academia isn't normally regarded as being receptive to commercial demands, it did a pretty excellent job creating programmes in analytics and data science to deal with these problems. One of the first master's level analytics programmes to be created in the US was at North Carolina State University in 2006. There are currently more than 200 master's level programmes available nationwide. It is interesting to note that, even though the majority of these degrees include programming, mathematics, statistics, and some practical practice, there is little uniformity in the locations of institutions' analytics and data science programmes. These programmes are housed in universities' business, science, engineering, mathematics, and computing colleges, giving rise to slightly distinct programme strengths, weaknesses, and specialities.
Data Science is a brand-new field.
Most people will mention two significant events in the history of data science that were crucial in establishing the field. The first occasion was the publication of the McKinsey Global Institute's 2011 report on the topic of "Big Data as the Next Frontier for Innovation, Competition, and Productivity" and the resulting discrepancy between the supply and demand for deep analytical ability.
The "talent gap," or the number of occupations that require deep analytical talent above what the educational market is equipped to provide, was estimated by McKinsey research at the time to be between 140,000 and 190,000 positions. It turns out that instead of closing, the talent gap is getting wider. According to IBM, over 2,720,000 occupations will require deep analytical abilities by 2023 as the number of data science and analytics job listings continues to outstrip supply by over 364,000.
Hope this article helped you for what you were looking for. A Ph.D in data science isn't necessary unless you want to become a skilled professor in a top institution. Learnbay's data science course online can help you become a certified data scientist in just 6 months with its practical training along with multiple project sessions.
Reader insights
Be the first to share your insights about this piece.
Add your insights