Different Types of Affiliate Marketing Programs?
The different types of Affiliate Marketing programs options available are wide enough to suit anyone interested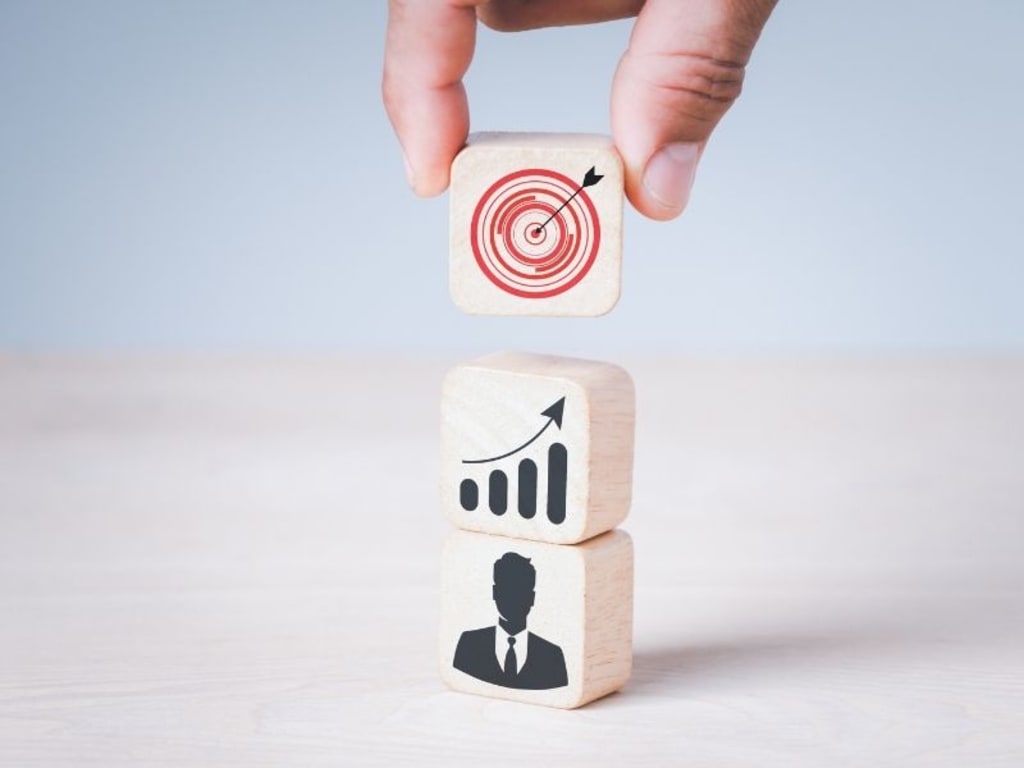 The different types of Affiliate Marketing programs options available are wide enough to suit anyone interested but for now let's focus on E-mail Marketing, CPA (Cost Per Action) and hobby / personal interest blogs.
You have got to love the World Wide Web and all the opportunities it affords us. The ability to make ka-Ching from the comfort of your own home, you don't even need to leave your bed.
You can make money while you watch reruns of Modern Family, this has got to be the dream. The proof is in the pudding and there are different ways to make money online, let's focus on the robust Affiliate Marketing movement for the moment.
But before we go down this exciting yellow brick road let's make sure that we are on the same page and that you understand what is meant by Affiliate Marketing. Think marketing! And what is marketing? It is the process of selling and promoting goods or services to consumers.
The middle man that communicates the producer's products to the consumer. The marketer is the mouthpiece, the exciter, the communicator, the promoter, the hype man on stage before the main act- catch my drift?
So, by Affiliate Marketing we mean that you are promoting, selling and creating excitement (the hype man's job) around other people's products and services online using affiliate programs and you get paid a sweet commission for each sale! Pretty cool huh!?
Three different types of Affiliate Marketing programs that you can use:
EMAIL-MARKETING
Email-Marketing is used when a company wants to directly communicate a commercial message with the consumer. In the case of Affiliate Marketing, you will be communicating to your clients about the products and services that you are marketing.
This could be through regular newsletters, promotions of product or services and informing consumers about how something works or what's new. It's an inexpensive, easy and fast way to reach a huge client base.
This is an effective approach that allows you to build trust and connections, retain consumers as well as keep the brand alive in their minds eye. You can target your efforts towards a specific market and easily track the efficiency of your e-mail marketing campaign.
Honor your word, for example if you say you will send a weekly newsletter, follow through! Don't send it bi-weekly or once a month, that's one sure way of losing credibility. Use it well, use catchy subject lines, and send valuable content and avoiding spamming your clients unnecessarily.
Advantages:
It's a low-cost method of marketing and a lot clients get reached.
Ability to track consumer usage and engagement. E.g., Do they read the email? Do they unsubscribe? Do they respond etc.
You can personalize it (even if you send bulk e-mails), this makes it seem like you are talking directly to the customer and their needs, and you know how we love that attention!
Disadvantages:
Email can get tagged as spam and may not be delivered to the intended customers. Our emails have a lot of traffic from a lot of marketers, customer may simply ignore it because of e-mail marketing overkill and fatigue. Your website can be shut down by your host if a lot of people report it as spam (always add an unsubscribe button). Alternatively wise up and research ways to avoid spam filters.
COST PER ACTION (CPA)
Pay per click marketing also known as cost per acquisition. There are 2 ways to make money with this type of marketing. As an Advertiser you take your product offering and put it up on different platforms be it websites or CPA Affiliate Networks.
You then need to specify the types of actions you are looking for, and then you only pay the hosts when an actual action has taken place. In other words when they deliver an actual conversion.
An action/conversion is a calculable consumer act, it can be anything from a video being watched, video downloaded, 1st subscription to a newsletter, completion of a lead form, trial membership, sign-ups, providing an email address, completing a form to capture a lead and of course the golden nugget, an actual sale-Eureka! This is the end game!
There are several Affiliate Networks to choose from such Click booth, Neverblue and MaxBounty just to name a few, again do the research and pick the best one for your campaign.
The other way of making money is as an Affiliate. This is the option that we are more concerned with here. You put up links of other people's product offerings on your website or in your articles and whenever someone clicks the link and performs an action you get paid a certain amount! Again, this is nicely managed through CPA Affiliate Networks and Vendors such as Clickbank.
In some cases, clients don't actually have to buy anything, as long as they perform one of the many actions you are scot-free. Your job is to direct traffic to the vendor's website and leave the rest to them.
For the Advertiser:
Advantages:
In comparison to traditional media, this is seen as a risk-free alternate. You only compensate for results. If there are no leads/sales then no need to pay buddy!
You have access to expert marketers and get exposure to a lot more consumers through more channels than you could have ever dreamt off.
You get real live data of how your products and services are converting.
Disadvantages:
If you start losing money, you may want to reconsider and try another option.
If you don't negotiate a nice and affordable price per action it may cost you more money then you are actually making.
For the Affiliate:
Advantages:
You get paid for leads even if they don't convert into sales.
You can promote a lot of products, allowing you to earn from different niches.
Disadvantages:
Requires a lot of monitoring and constant tweaking, and you need to do a lot of ground work and learn and understand how it works.
CPA pays for leads from different places, but sometimes it seems like it mostly likes to pay for US leads. So just be conscious of that.
HOBBY / PERSONAL INTEREST BLOGS
It's always a wonderful feat to make money doing the things that you actually like! So why not write and blog about it right?
Blogging has become a very big phenomenon where people share their thoughts, stories, opinions, give advice and use their blogs as a platform for promoting and making money. How does Affiliate Marketing tie in you may ask?
Review products or talk about products, add a link of the product on your blog page and get paid every time an action takes place.
The good thing is that you do not need to create your own product, you merely need to create enough interest around someone else's and make money from that.
So, for example if your niche is in the Health and Wellness industry, on your blog, you could write about and market food supplements or fitness programs. It needs to tie in with your blog otherwise you will just sound crazily marketing sexy push-up bras on a gardening blog.
Advantages:
Your job is to get the lead-EVERYTHING else is left to the vendor (customer service, product arriving on time etc.)
If you have formed a great reputation from your readers, in turn they will trust your opinion, which means you have the potential of making a lot of money! But make sure you market reputable products that actually work so that you do not lose your credibility.
Get other people to repost and promote your blog post that has the affiliate market link, another smart way of leveraging your efforts.
Disadvantages:
You could exhaust your readers by over marketing too many products. In turn you may lose their trust because you seem to be marketing one too many things-be smart about it.
Don't abuse your readers trust, otherwise this will turn out really messy for you.
And there you go folks; these are some of the different types of Affiliate Marketing options that are available for you to start today! Imagine the World Wide Web as your very own well stocked favorite candy store. Be smart and use it well.
As always leave me a comment below. What's your favorite type of Affiliate marketing? Which gravitates to you more and which fills your dread bucket?