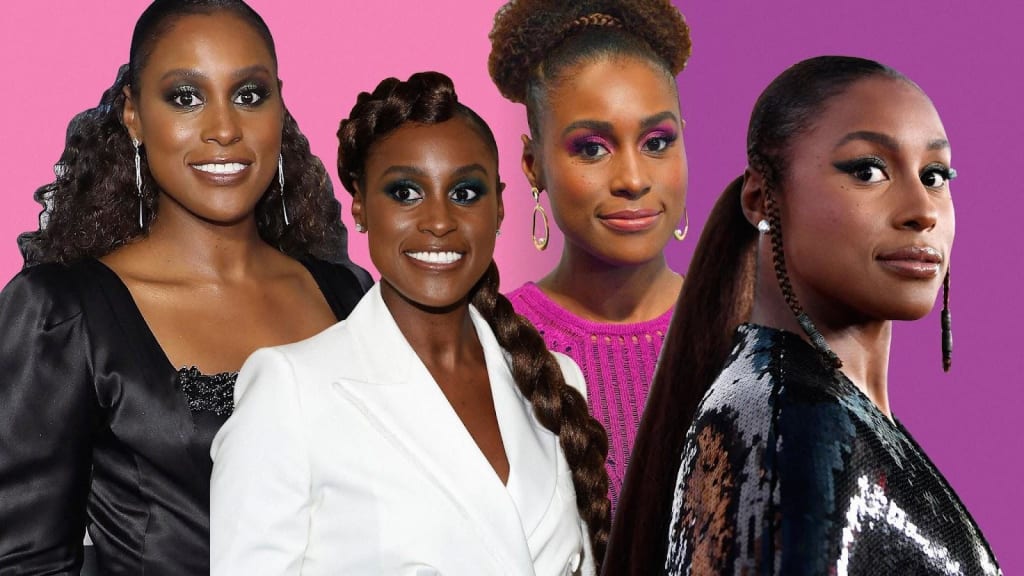 Introduction
Breathtaking hairstyles with ponytails hair extensions
Who doesn't love a ponytail hairstyle? Ponytails aren't just for hiding dirty hair or keeping your hair out of your face while working out. Ponytails today can be stylish and seductive, the ideal addition to your going-out ensemble. And you're seriously mistaken if you think your natural hair can't be pushed up into a glam 'do. To transform your ponytail from boring to fabulous, all you need are a few styling hints.
Ponytails are one of the few hairstyles that will never go out of style. With them, you can never go wrong. They offer the face definition and a pleasing overall appearance, and they are simple to make and maintain. Ponytails are also appropriate for practically any occasion. We are here just for that.
Sleek Ponytail With Side Part
Sleek and stylish
We absolutely love a sleek ponytail! Use a comb to form your side part (try going asymmetrical for a more interesting look), and use styling products like hair oil and gel to keep the part in place to get this look. Put your hair into a low bun, and flat iron a clip in ponytail extension to obtain that long, sleek effect.
Cupcake Ponytail
Get creative with your ponytail hair extensions
You'll need ponytail hair extensions to add additional volume if you want to pull off this look. To create a flawless-looking style, get one from Indique hair. Once the extensions are in place, wrap a hair strand around the base and secure it with a bobby pin.
To get the cupcake effect, add a little hair bun, wrap your ponytail around it, and secure it with another hair tie. Lastly, encircle the base of the new ponytail with a hair strand. To get those broad bases, you'll need bigger hair ties, and styling gel will keep the entire look in place.
Afro Ponytail
Easy to use drawstring ponytail hair extension for the win
Hairstyles with kinky ponytail extensions, whether in an updo or low bun, are always stylish. Depending on how defined the curls are in the fro, there are many types of afrocentric ponytails. The kinky curly ponytail hair extensions will offer you puffy, voluminous hair that is frizz-free and easy to style high or low. By sporting blunt bangs, you can even pull off a curled ponytail.
Bubble Ponytail
Human hair ponytail hair extensions will give you a clean look
Because they can be stylish and contemporary or fun and expressive, black ponytail hairstyles are adaptable. In spite of how complicated it appears, it's really simple to recreate.
To begin, do a standard low pony. To achieve the adorable bubble appearance, add six more hair ties and space them evenly. And just like that your bubble ponytail is ready. You can glam it up with bling hair ties to make them stand out.
Low Ponytail With Wavy Hair
Cute hairstyle with clip in ponytail hair extensions
With relaxed hair, this specific style looks great, but it may also be achieved with hair extensions. It has lovely, flowing, shiny waves that are seductive. Create a low ponytail with a precise side part, wrap hair around the base of the ponytail, and use a curling iron to shape waves to finish the entire look.
French Braid Ponytail
Give ponytail style a twist with braids
If you wish to wear weave ponytail hairstyles, you can experiment with braids by creating a large braided pony wrap like the one shown in the image above. Add a side braid that extends from the hairline and feeds into the braided wrap for a fresh spin on the tried-and-true sleek pony.
To get the extra volume you can use ponytail extensions to add fullness and length to hair style.
Ponytail With Box Braids
Style your ponytail hair extensions with a twist
Box braids are one of the most popular protective hairstyles because of how versatile they are. These braids can be produced in a variety of thicknesses and lengths and can be recognized by their box-like appearance.
This is done by making individual plaits by cutting the hair into little squares. These braids can be styled in a variety of ways, including a ponytail. You can also use braiding hair to make this hairstyle .The ponytail is one of the most attractive hairstyles because it is simple but chic and suits all hair textures. It is appealing to women of all ages.
The Classic High Ponytail
Achieve this high ponytail with drawstring ponytail hair extensions
This high ponytail style with human hair ponytail extensions is both sophisticated and classy. The tiny braids in the side and middle give it some extra drama. This version of the high ponytail is perfect for weddings and other special occasions. If you have a special event coming up, this high ponytail is a great way to create that wow factor!
Ponytails With Dreadlocks
Use clip in ponytail hair extensions to make this style
Do what any other person would do and tie your dreadlocks up in a ponytail to keep them off your face. To create a cute ponytail, collect all of your hair with some twine or ribbon. This hairstyle is great for hot summer days that are ahead of us.
Half Up Half Down Ponytail
Modern twist to your ponytail
This half-up style, which takes inspiration from Kylie Jenner, is slim and seductive. Ponytail hairstyles with weave are stunning since the hair extensions add unparalleled gloss in addition to length. Apply oil to your hair and sleep with a silk hat or scarf on to preserve the sheen. Even though they aren't exactly yours, it will maintain your long hair healthy.
Ghana Braid Ponytail
Rocking ponytail braid hairstyles
These Ghana braids are a classic go-to for black hair and make getting dressed in the morning a breeze. There isn't much styling left to do since the ponytail has already been braided. For a boho look, you may always switch up your hairstyle with accessories like filigree cuffs or beads.
Ponytail With Micro Braids
Ponytail hair extensions braided in this protective style makes a classic style
Black hair ponytails can be made in a variety of ways. This one has the precise rows of tiny cornrows that are braided very closely to the scalp and fed into a sweet ponytail. The ponytail itself is left long and hanging freely. The end result is a look that is perfect for weekends away, vacations, and warm weather.
Conclusion
And you now know how to style natural hair in sleek, sensual, and glamorous black ponytail updos. Which ones stand out for you?
To create extra long and voluminous ponytail hairstyles you can rely on ponytail hair extensions, as they are easy to install and great to use. Use Indique ponytail hair extensions that are made from 100% virgin human hair extensions and are available in different textures that matches each and every one of your personal style.
Reader insights
Be the first to share your insights about this piece.
Add your insights