Chasing the Dream: Musical Theatre
I'm not an expert in anything and I see myself as a lifelong learner. That being said...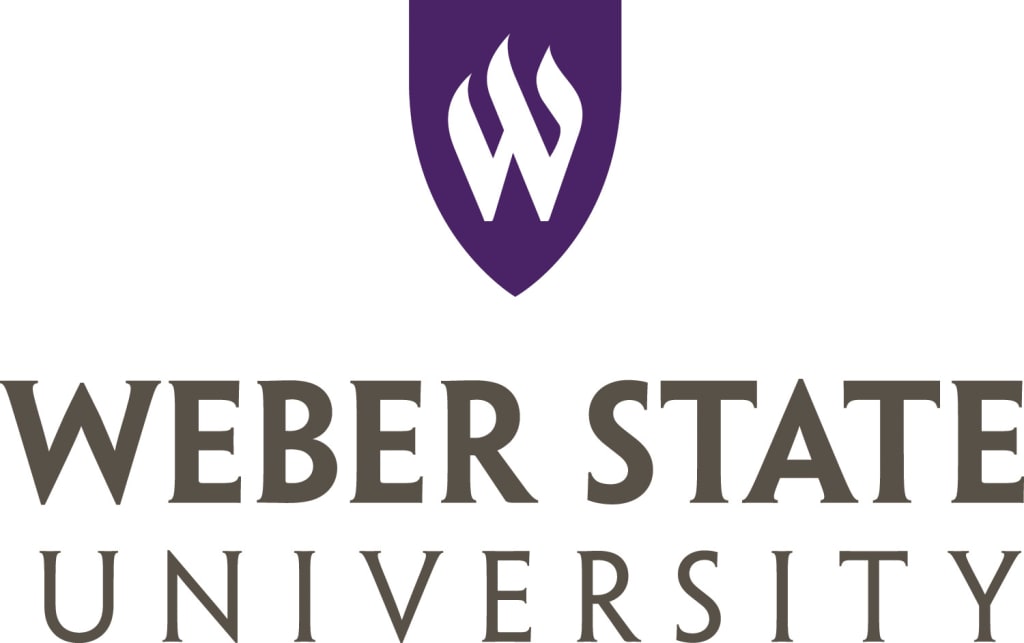 February 24. A large portion of my 2018 year goals/plans can soar or crumble based on my actions of that day, February 24. As the new year rolls around, I love seeing the messages of hope and encouragement. Seeing goals made and pursued. To see individuals mentally and physically decide that this year is a new start for them. There's some serious motivation there. When I dig deep down, I understand I need to make goals more often, for longer periods of time, yada yada yada. But my goal list could turn one way or another on February 24. No, it's not my birthday, nor is it an anniversary of anything I've done previously. February 24 is the date of my audition for the Musical Theatre Program at Weber State University in Ogden, Utah. For those that don't know, I live in Farmington, NM, a small city in the Four Corners area where Arizona, Colorado, New Mexico and Utah all meet. In reference to that date, I want to dedicate this post to the importance of chasing your dream. To chase you dream, you must research, act, and be willing to accept the results.
Research. I knew if I wanted to be serious about theatre, I would need to take the leap and find somewhere to further my knowledge/education. Part of me knows that it is possible to be successful in theatre without having a degree, but I really want a degree and I feel it will help me equip myself with stronger connections within the theatre world. Just like any job you want, your odds increase considerably if you know the right people or list the right references. As a 28-year-old man, it's important to me that I find a place that has a higher average age of students. I have nothing against 18-19-year-olds, it's just I'm at a different stage of my life right now compared to where they might be. I first looked at Weber State because one of my favorite directors suggested it. I drove all the way up there to get a tour of the campus, and asked for a tour of the Theatre Department. I got a lovely tour of the campus and a brisk walk though of the hallway of the Theatre department. There was no director or theatre student there to greet me as I had requested. I felt discouraged, and a little offended. I then wanted to look at a Liberal Arts college near me in Durango, Colorado: Fort Lewis College. It's a great school that has a beautiful campus and I know several successful people that went to school there. I decided to get to know some of the people in the theatre department and even get a tour of their stage/building. I wish I could say more things as to why I didn't choose Fort Lewis, other than it just didn't feel right. I'm a big believer of making decisions based on intuition and spiritual reasons. I turned my intentions back to Weber State, and I was looking through their website and I saw that they planned to have auditions for new/transfer students in February. Now, I love to audition so I saw this as a huge opportunity.
Act. Thoughts lead to actions. After I saw that Weber State was having auditions, I couldn't NOT think about it. It consumed my thoughts. I daydream about it, even now. I knew I needed to audition. So I found the contact person and sent her an email back in the beginning of December. She quickly responded that they hadn't made the sign up sheet yet, so I needed to check back in with her at the beginning of January. Days came and went. I had a great holiday season and had some family and my significant other come and see me, it was wonderful. In all honesty, if you're reading this post, and you are, you know about a goal that I haven't really shared with that many people. So I hope you hold me accountable and look forward to this date as much as I do. I brought this idea up to my girlfriend (we recently started dating) and she supports me 100 percent. That meant the world to me. I understand from a logical perspective, a degree in acting is about as useful as using a spoon to dig to China. But when you are chasing your dream, your gut feeling, your intuition may occasionally ask you to do something that defies logic. That may make absolutely no sense to anyone but you. It is then that I hope you share that goal with someone you care about. Someone who will support you in that decision. I'm not saying you can't do it alone, but having someone that loves you and believes in you certainly can't hurt.
Be willing to accept the results. This audition may come and go, and nothing may come of it. But I know I will not regret auditioning. I am going into his audition knowing I may botch my monologue or song selections. I may not have the talent or looks that they are looking for... but by God, I'm going to try. I'm not confident in saying I'll be the best talent that they have in their program or even at the auditions. I've met several actors who are younger than me, and so very talented. Even so, I'm willing to accept any fate that comes of this. We all have the ability to choose, my choice is to audition. I am already a winner because I am auditioning.
Where does that leave you? It's one thing to make resolutions, but quite another to attach actions and deadlines to them. What will your "February 24" be? Let me know, and let's do this thing together! Thanks for reading! Break a leg!
college