Bob Moses And The Enduring Education Injustice
Bob Moses was too excited to meet me when I met him for the first time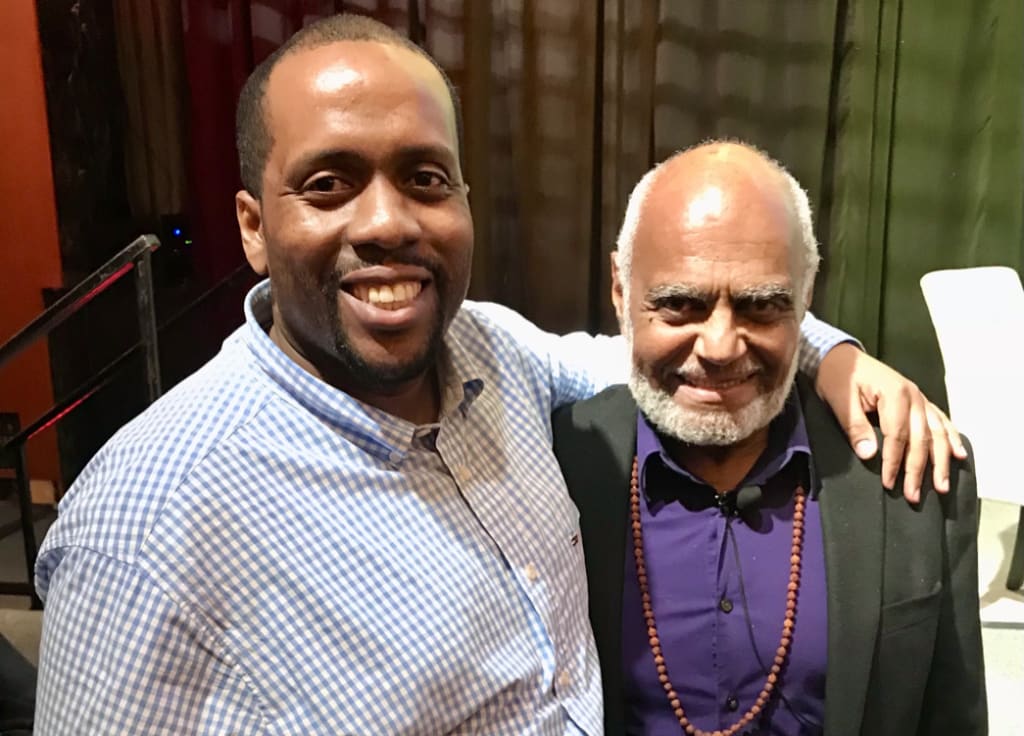 Bob Moses was too excited to meet me when I met him for the first time. His book Radical Equations: Civil Rights From Mississippi to the Algebra project has dominated my pedagogical imagination for many years. It had influenced everything from how I taught integers to equations to slopes and equations. I had the honor of meeting Black liberation and civil rights activists like Angela Davis, Bobby Seale and Felipe Luciano. I also received tutelage from educational giants such as Linda Darling-Hammond and Karen Lewis. One man, among a few, sat at intersection of education and civil rights. Friends and acquaintances from all walks of life would tell me stories about him, encouraging my to search for him whenever I had the chance.
Yes, that was what I did. However, before I could, I had the privilege of being in the audience for a panel discussion with him and other luminaries at the American Education Research Association conference in NYC in 2018.
Everyone who spoke about him was right: his gentleness and fierceness, wrapped in struggle and hope. Instead of trying to relay his words, I'll share the video below which includes his comments and discussions with other panelists. I rushed to the podium just as the panel was over. Although there was some clutter around him, I didn't let it stop me. When it was mine, I simply said, "Thanks for everything." Your influence has been immeasurable on my work as an activist and teacher, so thank you."
Okay, maybe it wasn't quite as eloquent but I asked him for a photo and told him: "I need that picture!" "This is my OG, he doesn't even know it!" He chuckled and took a few photos with me for posterity. This was my first and only chance to meet him. In fact, I was his opening speaker at the NCTM annual conference. He would then be joining a closing panel. Unfortunately, he had to withdraw for personal reasons. His co-panelists, which included actor/activist Danny Glover, asked us to dispel current myths regarding educational justice, including negative notions about the origins and use of public schools for Black and brown children.
Even though he was physically present, it was obvious that we were not well-equipped to face the current challenges in civil rights and education justice. As he has risen, I hope that we can take the lessons from his past and apply them in our current situation.
My wife asked me a pointed question a few hours back: "Why don't we hear more from him in our schools?" This is a great question. People like me, who have elevated his messages about mathematics as a key for 21st century citizenship, will have had an impact on thousands of people in the United States (and around the globe). To take up the responsibility. The educational zeitgeist is afraid of genuine conversations about equity. This was even before the "critical race theory" laws were adopted by local and state governments. American educational institutions have rarely taught the concentrated truth as a path forward, particularly in math classes where contextual problem-solving is still more important than decontextualized axioms.
Just the mention of alternative math histories seems enough to make both sides appear anxious. Imagine a Black child from the Projects who went to one of New York's most prestigious institutions, only to quit his teaching job in Mississippi to help organize Black voters. This is not in line with the long-running story of the American Dream. It is not right to tell children they can do anything with their education other than leave the hood. This goes against the spirit of saviorism that pervades inner-city Black and Brown schools. In my lifetime, I have not seen anyone in education mention his civil rights and math education work with the same clarity and intensity.
As if it were more important to save us from our squalor than to deconstruct why this squalor exists, particularly for Black children.
Bob Moses is synonymous with Ella Baker, a multitude of community-rooted and quiet organizers from the 1960s whose stories America cannot ignore. This includes many of his colleagues who were killed by white supremacist violence. It would also include the lessons of Algebra Project, which has provided a place for thousands of students to belong in math and their communities. It would be to recognize the contributions of many of his intellectual descendants in many spaces, too numerous to mention in this reflection.
For sure, he was a genius before the MacArthur Award.
I have a lot of questions because I was inspired by the blueprint he left. We have worse problems than he left us. I am struck by the gifts he left for us all as I look through obituaries and social media posts. Selfishly, I see his birthday exactly one day before mine. I did some research on his childhood and education and learned that he chose to teach and organize in quieter and more dangerous places. It was enough to make me feel confident in my work, after shaking his hands and receiving the affirmation that he understood what "OG" meant.
Then I thought about how I wish more people working in education felt the same sentiment about his story. His social-justice approach to the world and Black Americans in this country should be an example of what "real life math" should look like, rather than the clamor to do... whatever it might be with education. It doesn't suffice to have pre-service students learn Bob Moses. We should be able to praise people like him and others, especially in areas where students could use more mirrors and solve the better problems he left.
His legacy may grow into latticework wherever justice is pursued in education and in society. Let us all be as determined in our resolve, and let our past and present giants show us the way.