Best Sites for Buying Cheap Textbooks
College textbooks can be extremely expensive. Here are the ten best sites for buying cheap textbooks.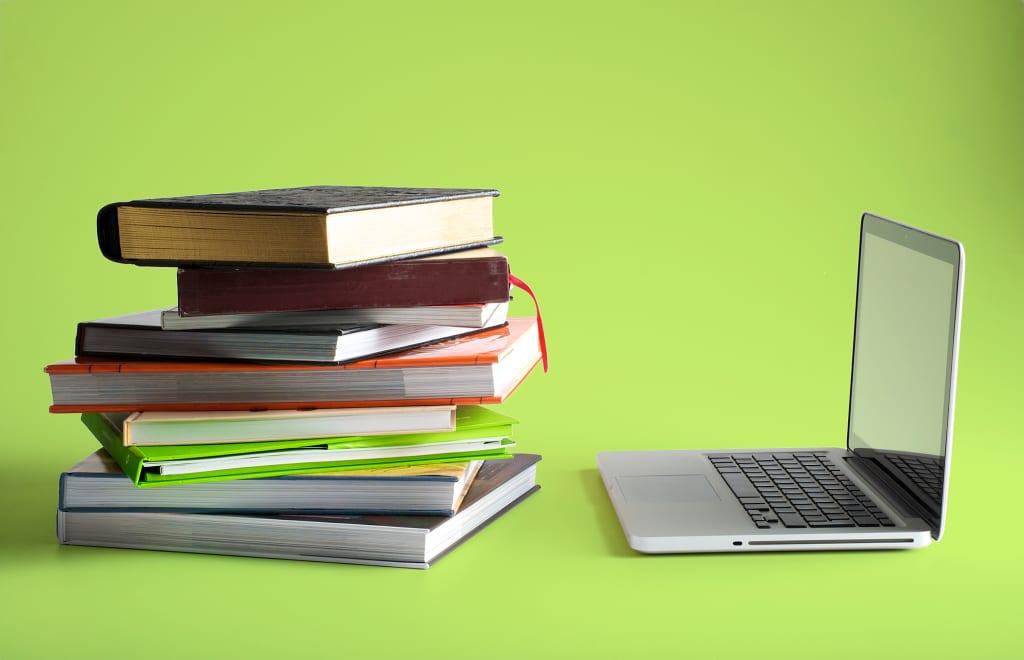 For any college student, one of the most expensive necessities is textbooks. If you buy them from your school bookstore, you could be waiting in endless lines and pay as much as $400 for one book. Although renting from the school bookstore can be a cheaper option, buying your books online can be even cheaper. It's one of the top 10 tips for future university students. Now, even teachers will encourage you to buy them on the internet. Buying your textbooks on the internet can both save you money and give you money depending on the conditions and editions of your books. Here are the ten best sites for buying cheap textbooks.
Chegg is an essential resource for students, offering not just textbook sales and rentals, but also help finding internships and tutoring services. With Chegg, you'll be able to look up a book and either rent, buy, or sell. You can even rent something and then decide to purchase it if you want! You're also able to highlight text inside the book, so you'll always feel that it's yours. Chegg also includes eTextbooks, which allows you to access your books on any device. So whether you're on the go or need help studying for a final, Chegg is a great resource for any student.
Ok, everyone knows about Amazon and having the ability to buy just about anything you want. But Amazon is also one of the best sites for buying cheap textbooks. You are able to rent, buy, or sell your textbooks on Amazon and receive free shipping if you have Prime. You can also buy Kindle editions of your textbooks so you'll be able to read or study on the go. Amazon also includes incentives for trading books in for gift cards to be used on the site. While each gift card amount varies depending on the price, edition and condition of the book, it's still a pretty decent return.
With Bookbyte, you'll be able to easily sell your textbooks and receive checks for them. Bookbyte offers free shipping and allows you to both buy and rent books. A buying guide is included on their site, offering you ways to save money, such as buying previous book editions, international editions, and showing the correct ways to rent. Bookbyte also has a blog that discusses matters outside of the textbook realm, involving other factors like overcoming student debt and the importance of having a degree.
With over ten million books in stock, Textbooks.com carries an enormous amount of new and used textbooks and eTextbooks. This site offers free shipping with any book that's $25 or more and has a 30 day return policy in case you decide to suddenly add or drop a class. Selling your book on this site will guarantee you at least 50 percent back of what you paid for it. Textbooks.com also includes discounts and special offers from other premiere tech companies like Apple if you use the site to buy or sell your books. With added incentives like these and the abundance of books available, Textbooks.com is easily one of the best sites for buying cheap textbooks. Getting your textbooks from this site is a surefire way to be a successful student in college.
In addition to textbooks, AbeBooks also carries scholarly journals, art, and collectibles available to purchase. You'll also be able to sell your books which will be listed on six different international platforms, so you can maximize your returns. One of the cool features of AbeBooks is having the ability to buy books from multiple independent stores around the world, while receiving certain discounts. This site features a lot more than just textbooks, but AbeBooks is a good option if you're looking for cheap books that you may need for an English class.
BookFinder is one of the most resourceful sites for buying cheap textbooks. You're able to track down any book you need, whether it's new or out of print, and find the cheapest option available. BookFinder will help compare prices from at least 100,000 different stores and independent sellers. This site has a powerful search history, being able to find books that are out of print, and search by the year they were published. While you won't be able to buy books directly from the site, you will be given a ton of options.
With Allbookstores, you're able to compare book prices, rent, sell, and buy your textbooks. This site will compare buyback prices too, so when the time comes to sell your book, you'll be able to get the most back for it. Allbookstores also offers exclusive deals and coupons that you can use towards your purchases. Although Allbookstores doesn't necessarily specialize in textbooks, you will be able to find what you're looking for. This site includes a Bookbag feature, which allows you to put all of the books you need for class on one list. From there, you'll be able to compare prices and find the stores you can buy them from.
BIGWORDS is one of the most rounded sites for buying cheap textbooks. While it is mostly geared toward finding and comparing textbook prices, they also compare prices for just about anything else. BIGWORDS has a program called Uber-Bot that will find coupons for thousands of bookstores. They also have a mobile app that was heralded as "App of the Week" by TheNew York Times, which allows you to compare prices for any book from your phone. Although BIGWORDS doesn't sell books directly, they will find you the best deal. It's definitely one of the more creative ways to save on textbooks.
Alibris helps you save money on textbooks by finding the cheapest deals around the world from independent retailers. Alibris allows users to rank booksellers so you'll never be skeptical about who you're buying from. This site offers free shipping for most books, and even has student discounts. You can save up to 90 percent with this site, which shows you multiple options, including a recommended one as well.
BookScouter helps you compare prices of textbooks while offering special tools such as finding specific deals, buyback options, and bulk searches. This site also provides various tips with buying textbooks, like what to do if you purchase a counterfeit book or where to recycle textbooks. In addition to being one of the best sites for buying cheap textbooks, BookScouter now has a Campus Rep program where they reward you with extra cash for helping your friends sell their books.