Best Required Reading Books of All Time
The best required reading books are mandatory for a reason. Here are ten classics that you can't afford to go without.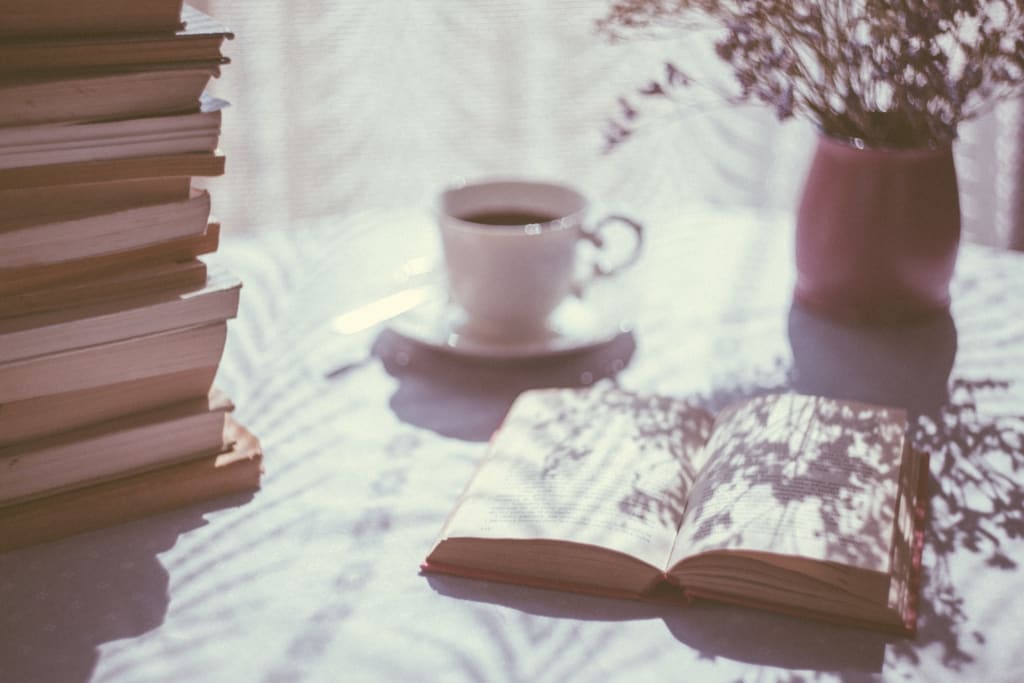 There are countless books that could easily have made this list (i.e. 1984 by George Orwell, A Portrait of the Artist as a Young Man by James Joyce, The Iliad and The Odyssey by Homer, etc.), but we just had to narrow it down. All of the best required reading books are classics for one reason or another, despite their vastly different styles, themes, and time periods. In fact, those are the factors that went into the selection process for this list; they were all chosen because they represent so many different kinds of storytelling and human experiences. Remember: Just because these books are required, doesn't mean they're not enjoyable reads.
The Grapes of Wrath is one of the few books that can vie for the title of "the great American novel," which is why every English class has it on their list. John Steinbeck himself is considered one of the greatest American writers of all time, having written several other works that could also have easily made this list.
The Grapes of Wrath is about the classic struggle of clamoring after the American dream, and what happens when it doesn't work out the way you'd planned. Oh, and the final scene of this book will quite possibly scar you for life.
The age-old debate surrounding The Catcher in the Rye is whether Holden Caulfield is an emotionally complex character, or if he's just a pretentious jerk. (Personally, I believe the former.) That's what makes The Catcher in the Rye one of the most divisive novels amongst the best required reading books. And actually, that's what makes it such an enjoyable read.
The Catcher in the Rye has the reader constantly trying to figure out who the main character really is and what his motives are. What is he struggling with? What is he trying to find? Most of the time, Caulfield himself doesn't seem to know the answers to these questions.
Nathaniel Hawthorne is known as the father of the American short story, and his novel, The Scarlet Letter, is one of the first American classics. It is a story of religion, sin, beauty, love, and passion. Hawthorne may have been a bit too fond of the word "ignominy," but the novel is still one that pulls at the heartstrings.
The Scarlet Letter is such an integral part of American culture that it has been adapted several times into film; the most recent being Easy A, starring actress Emma Stone.
You can't call yourself a true Lord of the Rings fan if you don't have a fondness for Beowulf. J.R.R. Tolkien based his best-selling trilogy largely on the motifs found in this Old English epic poem.
No one knows who wrote it, as it was passed on as an oral tradition, much like many ancient stories we now know today. However, John McNamara's translation of the work tends to be considered the best. It may be difficult to get through because of the language and the frequent use of kennings, but it is an epic tale of monsters, dragons, and a warrior hero. Beowulf laid the foundation for most of western literature, which makes it one of the best required reading books.
Arthur Miller's Death of a Salesman is one of the most tragic stories ever told. The sorrow embedded in this work is what makes it so powerful; it will stick with you forever.
Part of what makes this story so impactful is that the characters, settings, and plot points are all extremely relatable. In one sense, it is very average. The deft hand of Arthur Miller, however, is certainly not average. That's why, by the end, you feel as if what happened in Death of a Salesman actually happened to you.
Kurt Vonnegut is probably the strangest author to make students' required reading lists. His storytelling is anything but traditional, which plays a big role in making Slaughterhouse-Five one of the best required reading books. His writing is quirky, surreal, and out of this world; literally, in this case, because this book includes aliens.
The narrative is not a straightforward one. The main character, Billy Pilgrim, bounces between seemingly random memories from his personal life, his time in World War II, and his experiences with the Tralfamadorians from another planet. Good luck writing a coherent essay on this one!
To be honest, we could have composed this list of best required reading books entirely out of Shakespeare plays. We know, most people whine and groan when they have to read Shakespeare, but don't let the antiquated language scare you away. (Besides, if you get the Folger editions, you'll have a direct translation provided for you.) And just because it's antiquated and sometimes hard to understand, doesn't make it any less beautiful.
Hamlet is widely regarded as one of Shakespeare's most intriguing works, and can even be sorted into the category of gothic literature (even though, technically, the gothic literature tradition was not instituted until 1764). The character of Hamlet is one of, if not the most controversial characters in all of literature. Why? Because nobody knows for sure what his deal is. He spends most of his time moping around, talking to what is supposedly the ghost of his murdered father, and pondering the meaning of life. The biggest debate surrounding Hamlet is whether he's actually talking to a ghost or if he is losing his mind.
Herman Melville's biggest claim to fame is his masterwork, Moby-Dick. However, while Moby-Dick is one of the best books ever written, it tends to be more of a college-level read. Benito Cereno, however, can be enjoyed by young readers as well as adults. That doesn't mean it's a light read, though—even if it is a novella of only 112 pages.
Melville's classic novella deals with extreme racial tensions aboard a ship, that eventual leads to a mutiny. It is not just incredibly well-written—like anything Melville pens— it is super intense and action-packed. Benito Cereno is one of the best required reading books because it gets your blood pumping and has a fascinating plot twist.
Originally written in French, Voltaire's Candide is a must-read for people of all languages. Commonly known as one of the greatest works of satire of all time, Candide is a hilarious, clever, and winding tale of adventure. There is no shortage of absurdity here, and yet, Voltaire makes major meaningful points about life and how best to live it. Go forth and learn what it means to "cultivate your garden."
Great Expectations by Charles Dickens is another classic that is part of the gothic tradition. One of the best writers of all time creates one of the most creepy, cold, and unusual characters of all time for this beloved work—Miss Havisham. From the darkness of her cobweb-decorated house, Miss Havisham sets a cruel plot in motion with one purpose in mind: Revenge.
Part of what makes Great Expectations—and all Dickens works, for that matter—one of the best required reading books of all time, is that he is an author that is extremely skilled at making you part of the lives of his characters.