Being a Student During a Worldwide Pandemic.
Life is not what I expected.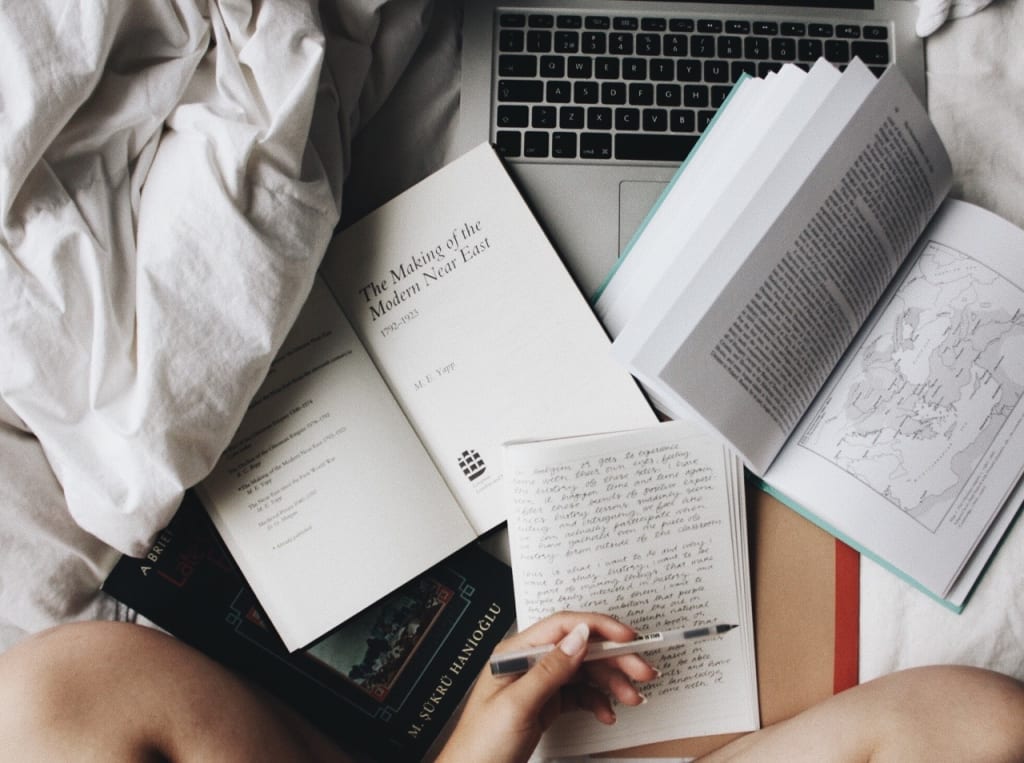 (Photo via Tumblr.com)
Hello to you my lovely reader, let me quickly introduce myself before we get to the story you're here for.
I'm Samira, a tourism management student in the UK. After completing my one year internship in Brussels, imagine my excitement to finally return back to England and be surrounded by the people, and things I love.
Here I was .. ready to start my last year of university with absolute no clue to what my future holds after I graduate. Do I continue being a student? do I apply for jobs? do I go through with the "I'm moving to London with my best friend to start our own business" plan?
Hilarious, now that I think about it. Little did I know how quickly everything would change thanks to miss Coronavirus. I was in Tenerife at the start of January taking part in a volunteer programme I would check Twitter every now and then just to see what's happening in the world. I noticed the virus trending but of course I didn't think twice about it, until a few days later when all of the Twitter trends were #CoronavirusOutbreak, #AustraliaVirusOutbreak .. you get my point.
All my friends and my family know me as "the one who is always sick" .. I could recover from a cold and three weeks later be greeted by another cold. I basically have the worst immune system. You can imagine now how easily this virus outbreak terrified me, and it didn't help hearing everyone say to me "Oh Samira if this virus comes to the UK you're easily going to catch it".
Fast forward to March were the UK reached over a thousand reported cases. I noticed as each week went by, less and less students would attend class. I realised the majority of the students (international students) all returned home. I sat in my last lecture without realising that it would be my last time at my university. Imagine my surprise to see there was literally only 6 of us who attended that day.
My lecturer struggled to continue with the class as normal, so instead we discussed the world's current situation. Seeing her fear made me realise that I should probably start worrying too. It made me a little emotional if I'm being honest. The one thing she advised us that day stuck with me deeply. She said "I would highly recommend you all to apply for either a Postgraduate course, or a Master's and do it for the next year because this will be the industry that is going to be hit the worst, jobs won't be guaranteed for most graduates".
Not long after she said that, we all received a mass email from the University's Vice Principle stating the closure of face-to-face teaching and the closure of the campus. My heart immediately dropped. All I could say was "but wait, I haven't even started my dissertation", "I can't focus at home", " it will be impossible for me to complete my whole research project without the use of the campus". I thought this is it, all these years of education just to turn in my worst possible work. Coronavirus has set us all to fail.
Yet again, I was wrong. Being a student during a worldwide pandemic was in some form a blessing in disguise. I realised all I needed was determination, time, and amazing research skills to come out of this with the best possible grades ever. Thanks to the pandemic, I didn't have my friends to constantly distract me, I didn't have a cafeteria with Starbucks and snacks to constantly go downstairs for, I honestly just had me, myself and time. Although it was super frustrating at times knowing I could be easily watching Netflix in peace without feeling guilty, I still manage to organise my time and meet my word count goals.
Two months into the lockdown and I did it, I finally completed my dissertation without the help of ANYONE, not even my supervisor. If someone would have told me last year I am going to write my dissertation during a global virus outbreak and in my bedroom ONLY, I would've probably passed out. However, it's something all of us students did and if you're a student reading this right now and went through the same thing, I hope you are proud of yourself because nobody but us could really understand how scary and frustrating this time was for us.
Thanks to the nationwide lockdown, the completion of my dissertation and two other essays, I finally had the energy to really think about what's next for me. I realised my lecturers words stuck with me for a reason, she was right and deep down I knew it's what I wanted to do next. So I am happy to say that yes, I will continue being a student studying a Master's in Event's Management, and I am hoping that soon it will lead me to working at major events such as New York Fashion Week and also for big fashion companies such as Marc Jacob's.
I have to be honest, if this pandemic never occurred, I truly believe it wouldn't have lead me to the life path I am currently taking and so excited about. Therefore, being a student during a worldwide pandemic was either a blessing (not the virus, but the spare time) or a nightmare for most students around the world. Luckily for me it was a blessing.