Becoming an Adult
Applying for Scholarships in High School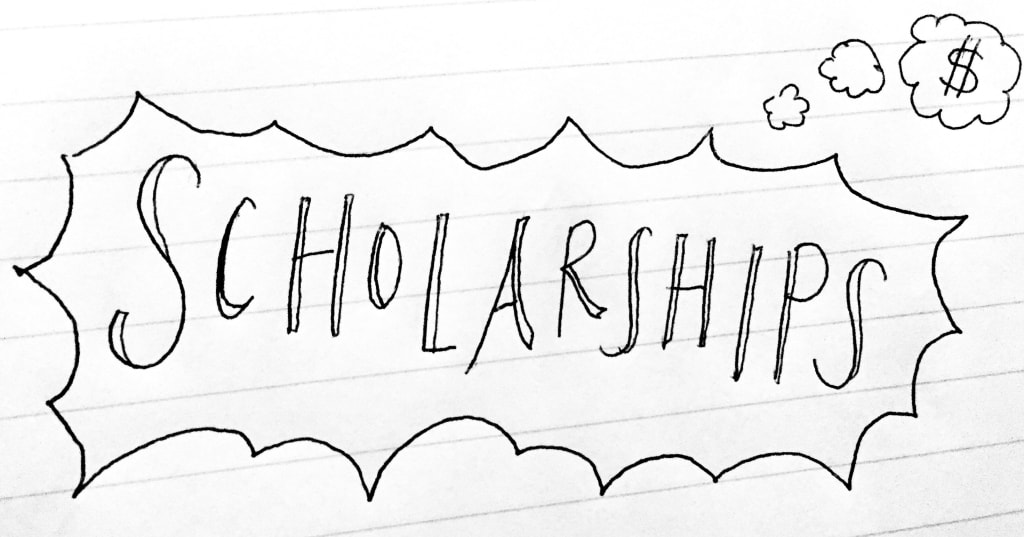 When you were in high school, you probably weren't sitting around calculating how much debt you'd rack up by choosing to continue your education. If you were like me, you were worried about things like Friday night football and prom. When I was in high school, I didn't know the difference between a subsidized and unsubsidized loan. I didn't know how much I would have to be paying out of pocket to attend college. Now I'm stuck wishing I would have been more aware of my finances… and I'm guessing I'm not the only one.
I wish I would have cared more about applying for scholarships before I entered college. As far as I knew, I had no reason to. My parents told me that I had to go to college, so there was never an option. College was so far away and all I knew was the here and now. I didn't think I needed to worry about it. The truth is, college is expensive. I heard the warnings from my teachers and guidance counselors, but for some reason it never clicked. I didn't really listen. I don't know why I thought I wouldn't have to worry about paying for college. It's not like I had super-rich parents who would write me a check and -voila- life would be easy. It was not that easy.
I knew we were not the wealthiest family. It wasn't like I never applied for scholarships… I did. I applied for several and I got them, a couple thousand dollars. I just didn't apply for as many as I should have when I had the chance to. I guess my parents assumed I wouldn't mind taking out loans. "That's what everyone does." Taking loans out has become the norm. My friends and I would joke about being #brokecollegestudents but we had no idea what we were getting ourselves into. Our parents paid for our phone bills, for the simplest of things. We weren't money-conscious. I am now, but it's a little too late.
The reason taking out loans should never be the "norm" is because there are people trying to pay for your education. There are numerous organizations with a single purpose: Giving out FREE MONEY to those applying to college. Yes, free money. The thing is, they're not even hard to find or apply for. Typically, the only things you will need are a copy of your transcript and your grades. Most scholarships do not require entry fees or anything like that. The good thing is, there are scholarships for everyone. No matter who you are, you most likely meet the requirements for at least one scholarship. There are scholarships designed for people with certain interests, majors, backgrounds, and religions. I have even found scholarships out there for people who meet certain height requirements. People are looking for ways to give away their money… and we are just sitting around letting it go to waste.
Wouldn't it be awesome to finish your education for free!? It is possible, but it depends on the amount of work you are willing to put in to make it happen. You want to rack up as much money as possible before it is too late. There are more scholarships available to incoming freshman than anyone else. Finding scholarships when you are already enrolled in college is a little more difficult. It is possible, but it does require a little more digging. So, take advantage of the money out there to help you. Educate the younger generations on the importance of being money-conscious so they can take control of their future!