BC Beauty Training Courses
Beauty Courses Brighton, Crawley | Sussex & South East School for Diploma Courses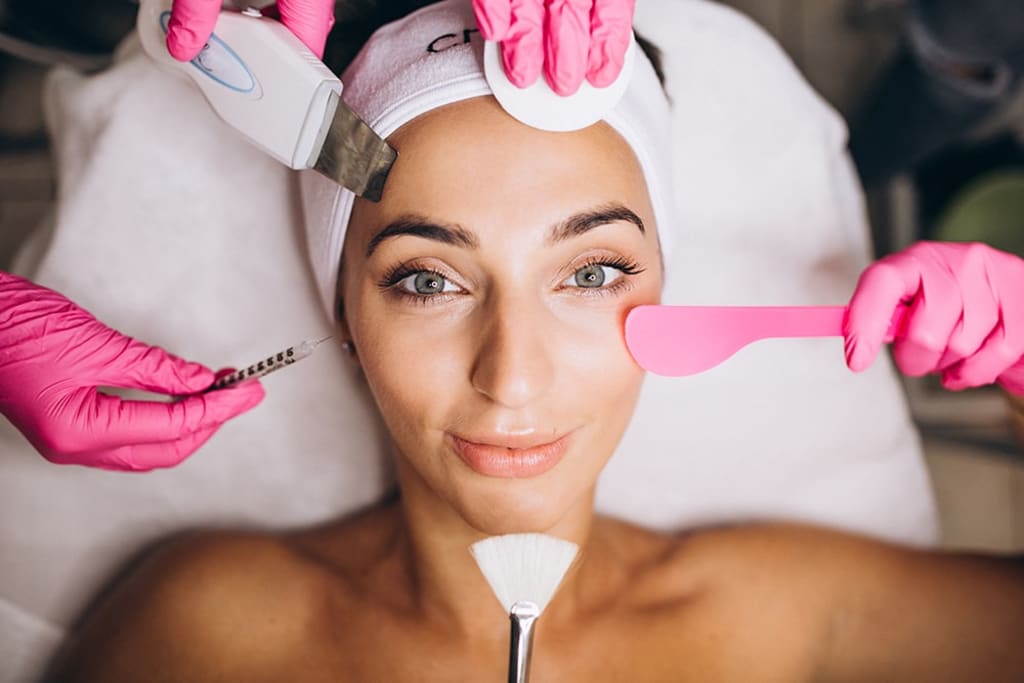 BC Beauty Training Courses | Beauty Courses Brighton, Crawley | Sussex & South East School for Diploma Courses
Beauty courses Crawley: BC Beauty Training school offers a range of beauty training courses, including nail, lashes, massage, tanning & more in the Crawley, Sussex & South East Areas.
One to One Accredited Beauty Training Courses in Sussex
BC Beauty Training is a professional training school we specialize in offering one to one training on all of our beauty courses.
ONE TO ONE TRAINING
Our Brighton based training sessions are relaxed, friendly and, to a certain degree, tailored to suit your needs. We teach at your pace, and our courses are easy to follow and understand.
We have been running our academy since 2013, first starting in Hove and now at our present venue in Patch am, Brighton.
We at BC Beauty Training feel that it is essential to assist you to achieve your personal goals and developing new skills to build your career or expand your portfolio. Whether you are new to the industry or looking to add further treatments, each course will give you the skills and knowledge to go forward.
Our business depends on providing complete satisfaction and exceeding the expectations of every one of our students. Also, our reputation is built on our trainers' knowledge, trust, friendliness, and experience. They have all worked in the industry for many years and have a real passion for beauty.
We have a fantastic team working for us who are more like a family than work colleagues, and this shows through in the training sessions/courses.
Working on a one to one basis allows you to choose the date of your course; if we have it free, we can book you in; if that particular date has been booked, we will give you the next available date. Our courses run from Mondays to Saturdays, including some evening courses too.
We can also carry out the training in your own home or salon and our treatment room. Depending on the location's distance, there would be a small fuel charge if we come to you. If you would like a quote for this, please feel free to get in touch.
You can train in larger groups or pairs to carry out the courses with friends or colleagues. A discount will be applied for multiple students preparing together.
Why Choose BC Beauty?
BC Beauty Training (BCBT) has been designed to deliver high-quality training to students above 16 who would like to work within the beauty industry. Whether working for yourself, within a beauty salon, absolute beginner or qualified therapist, these courses are for you.
We offer one day Beauty Guild, and ABT accredited training courses.
Our courses are delivered by skilled trainers and set up to provide initial and ongoing training. They are fully equipped within a professional environment to make your learning experience with us enjoyable.
Our reputation depends on each student's success, so it's our priority to ensure your success. You will be equipped with the necessary tools from the outset, ranging from 'How to start your own business', Health & Safety, Relevant Anatomy, Contra-indications, Client Consultation, Procedure, Aftercare, and all the other vital ingredients to ensure your success on the course.
All materials and equipment will be supplied on the day.
All courses are fully accredited by "the Guild of Beauty Therapists" and ABT. On completion of the course, you will receive an accredited Diploma.
We pride ourselves on staying in touch with our students after the course to assist where appropriate with their future success.
FREQUENTLY ASKED QUESTIONS
Do I receive a certificate?
Yes, you will receive an accredited diploma certificate on the same day as your course. Course standards must be met and theory work completed before the practical training day to pass a course.
How soon can I complete the course?
We are very accommodating with dates and try to fit in with you.
We have six trainers working at BC Beauty Training, all teaching our courses.
When you call or email, we can look at the dates you require; if we have it free, we can book you in with your deposit, and if we do not, we will give you the next available date. We work Monday - Saturday during the day and some weekday evenings from 6 pm.
About the Creator
BC Beauty Training is a professional training school we specialise in offering one to one training, on all of our beauty courses.
https://bcbeautytraining.co.uk
Reader insights
Be the first to share your insights about this piece.
Add your insights