Audible Membership Cost: What You Need to Know
Audible Membership Cost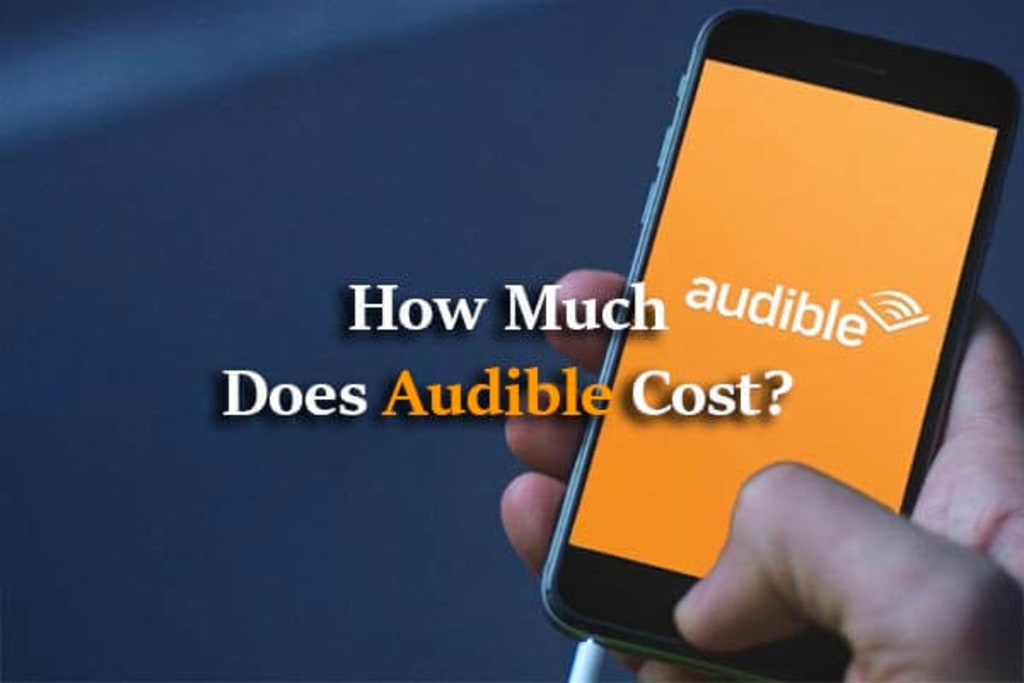 Audible has revolutionized the way we interact with audio content. With an Audible membership, you can access thousands of titles that range from best-selling novels to popular podcasts. It's important to consider your budget when choosing a membership type, as a few options are available with varying prices. Understandably, some may cost more than others and will grant access to more content. You can enjoy exclusive benefits such as extra listening credits, discounts, and access to other audiobook platforms, depending on which type of Audible membership you decide. Before settling on one type of membership, it's worth considering what will offer the most value for you in terms of cost and accessibility.
Audible offers a great opportunity to test their extensive content library without investing a single penny. The 30 day free trial for new customers is the perfect way to discover all that Audible offers and decide if it is a good fit for you. With this trial, you'll be able to listen to audiobooks, podcasts and access exclusive content that isn't available anywhere else. At the end of your trial period, you don't have to sign up immediately; you need to pick your plan and start enjoying one of the most comprehensive audio libraries!
Ready to build the ultimate sonic escape of your dreams? Look no further than Audible's Plus Plan! With a constantly growing selection, audiobooks, Originals, sleep stories, meditation exercises, and podcasts are everywhere. With fast and easy access to everything you need, you'll never struggle to search for something new. And at only $7.95 a month after the trial period, this audio haven is an amazing value. Join today and unlock unlimited possibilities with the Audible Plus Plan! Discover new favorite stories and relax with an unlimited range of audio options for just a nominal fee each month- nothing could be simpler!
If you love audio content and all the amazing things it has to offer, then the Audible Premium Plus Plan is the perfect solution for you! With a huge selection of everything from exciting Originals and helpful meditation programs to podcasts and sleep tracks, this plan houses something for everyone. And at an affordable subscription fee of just $14.95 per month, you can choose an extra title each month without any additional cost. With so many great benefits, there's no reason not to start your listening adventure today with the Audible Premium Plus Plan!
Audible Premium Plus Annual Membership
For all storytelling aficionados, Audible's Premium Plus Annual Membership is your ticket to ride into a world of endless entertainment. Get 12 titles from their premium selection of bestsellers and access thousands of titles from their Plus Catalogue within one year for just $150! Not ready for an annual commitment? No problem! You can also opt for a three-month or a six month subscription at $45 and $90, respectively. No matter how long you stay, it's sure to be a fun and fulfilling journey of music, mystery, spectacle and drama!
Additional Benefits Of An Audible Membership
With a membership at your favorite audiobook store, you get much more than discounted prices. Access to exclusive deals on certain titles that are not available anywhere else can make your choice of audiobooks endless! Plus, after becoming a member and deciding an audiobook isn't quite what you wanted, you can return it within 365 days for a full refund – no questions asked. Not only do members get access to discounts on select items in the store and audiobooks, but also peace of mind that if it doesn't turn out to be their cup of tea – returns are always accepted. Get ready for some serious savings with your membership!
Conclusion
An Audible membership unlocks an entire world of audiobooks with unbeatable savings – enabling you to discover many new titles and embark on literary adventures wherever you go! Throughout your journey, you could save even more big on top products within their store with exclusive discounts; remember that the number of titles available can quickly expand outside your saving, so watch out! Don't worry, though, as certain titles aren't available anywhere else, so if it's something special you're looking for, it could be Audible's well-stocked shelves that prove to be the hidden gem. Whatever type of audio book listener you are, an Audible membership might be the ticket!
Reader insights
Be the first to share your insights about this piece.
Add your insights