Are you ready to appear for IIFT Exam 2020?
IIFT (Indian Institute of Foreign Trade) 2020 exam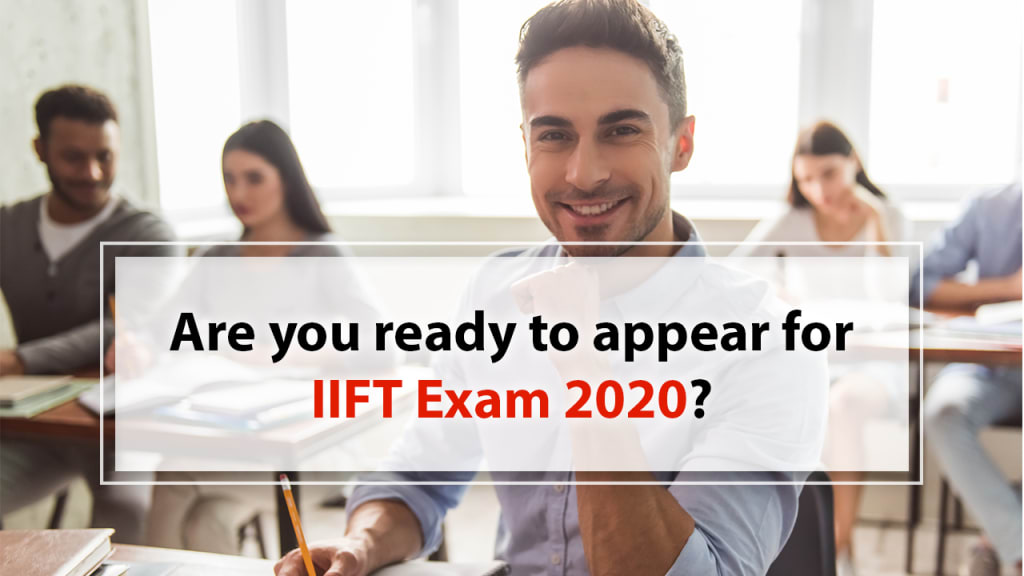 IIFT (Indian Institute of Foreign Trade) 2020 exam will be conducted in the month of December 2020 by NTA (National Testing Agency). IIFT exam will be computer based. Appearing for IIFT Exam will give you an opportunity to get admission to IIFT's MBA in International Business for both campuses Delhi and Kolkata. Registration for IIFT Exam will commence in September 2020 and go on until October 2020.
Firstly, if you wish to appear for IIFT Exam, you need to check whether you are eligible for the same. You need to have a recognized Bachelor's degree of minimum 3 years duration with 50% marks and 45% marks in case of SC/ST/PWD. If you are in your final year of your graduation you can register for IIFT Exam. If you are in your final year and register for IIFT, but you do not secure 50% in your graduation and hence do not meet the criteria of eligibility, need to cancel and inform the college about your result. There is no age limit for registration of exam.
IIFT exam will be online and will consider of the following sections:
• English Grammar, Vocabulary and Comprehension
• General Knowledge & Current Affairs
• Logical Reasoning
• Data Interpretation
• Quantitative Analysis
At the time of registration, you will be able to choose the test centre as per your choice, among the options given. You should carefully select your option of test centre as an extra fee will be charged if you wish to change your test centre later on. Post November 2020 you will not be allowed to change your test centre.
Admit Card will have to be downloaded before the exam, from official site of NTA as NTA will be conducting the exam. Your admit card is an important document for the exam day and will have your all your basic details.
Prepare well for your test. Start with basics and then keep on practising with mock tests. That will give you a fair bit of idea and then you can work on your strengths and weaknesses accordingly.
On the day of the test, keep your calm and be confident and you will be winner. For IIFT Exam you need to be updated with Current Affairs as there is separate section for that with around 25 questions. This section can act as a differentiator for you.
IIFT result will be out after approximately 10 days of the exam. Further selection process will be conducted for shortlisted candidates which will include Essay writing, Group Discussion and Personal Interview. IIFT will make you employable for global businesses.
Prepare well for IIFT exam and get admitted to prestigious IIFT Institute. We wish you all the best and career ahead.