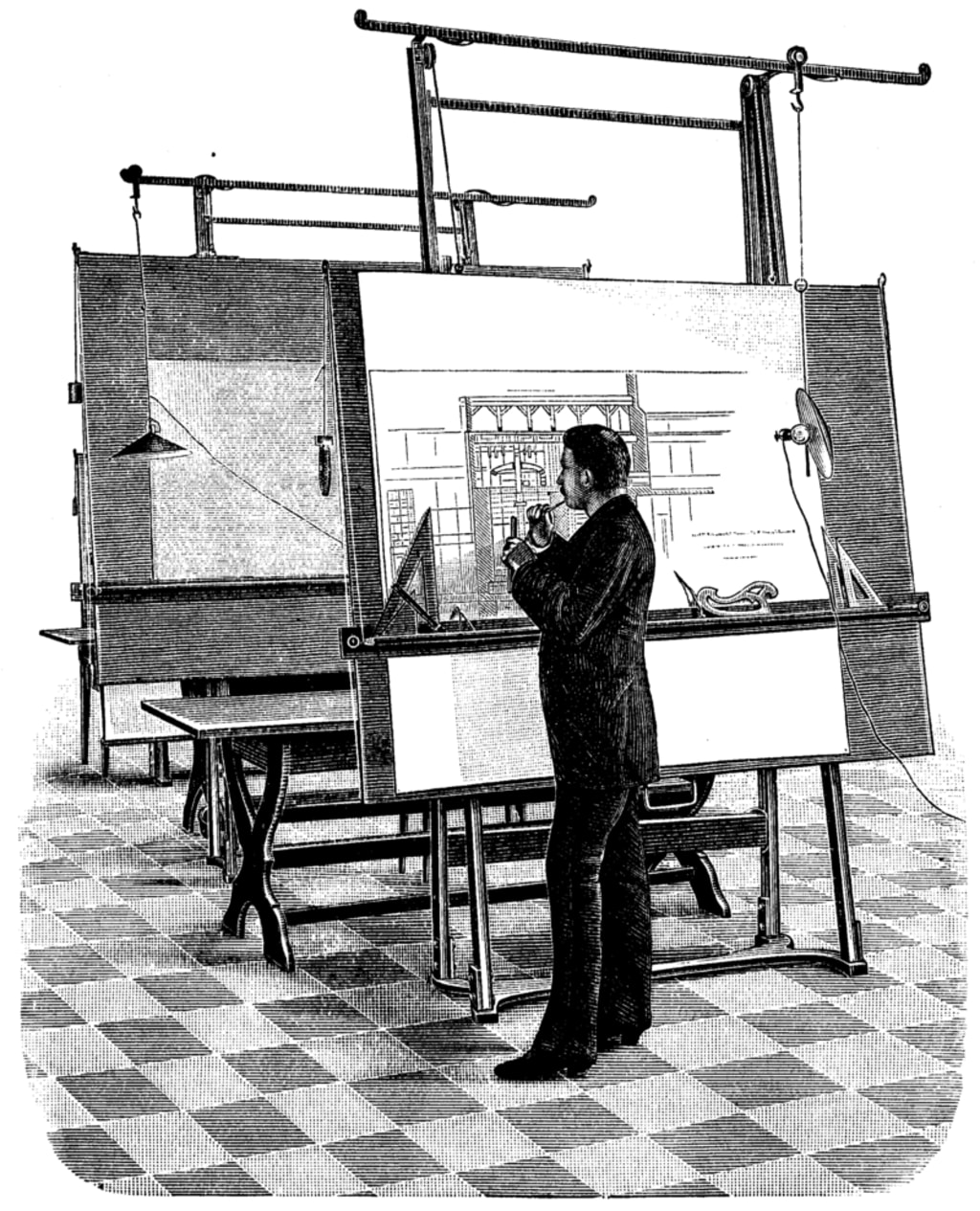 The question "what is architecture?" is one of the most basic but also one of the most challenging stuff architects ask themselves. It is a philosophical question that repels a complete answer yet incites an intellectual examination. Architect's answers to this question help outline their designs.
WHAT IS ARCHITECTURE? is also a question that is particularly important for students who are looking for different perspectives on architecture as they come to form their own definitions.
While artists work from real to the abstract, architects must work from the abstract to the real. Architecture, beneath all its limitations of engineering, safety, function, climate and economy, arouse us with designs in space and light achieved in the abstract.
The profession of designing buildings, open areas, communities, and other artificial constructions and environments, usually with some regard to aesthetic effect. Architecture often includes design or selection of furnishings and decorations, supervision of construction work, and the examination, restoration, or remodelling of existing buildings.
Architecture is a passion, a vocation, a calling — as well as a science and a business. It has been described as a social art and also an artful science. Architecture must be of the highest quality of design. Architecture provides, in the words of Marcus Vitruvius, the great Roman architect and historian, "firmness, commodity and delight.
NOTE 1st Century BC Roman Architect Vitruvius is the author of the treatise De architectura. The work is divided into 10 books dealing with city planning and architecture in general; building materials; temple construction; public buildings; private buildings; clocks; hydraulics; and civil and military engines. His work was used as a classic text book from ancient Roman times to the Renaissance. Firmness refers to structural integrity and durability; Commodity refers to spatial functionality or in other words, "serving its purpose" and fulfilling the function for which the building was constructed; Delight means that the building is not only aesthetically and visually pleasing, but also lifts the spirits and stimulates the senses.
The art or practice of designing and constructing buildings.
Architecture is everywhere. Each and every building: home, school, office, hospital and supermarket were designed for their particular purpose. It is of vital importance that these buildings, and in turn the environments they form and the neighbourhoods and cities they are a part of, are designed to be the best possible buildings for their specific context, use and the people who use them.
The complex or carefully designed structure of something.
Architecture has the ability to materially affect outcomes: it can affect the way we relate to each other, increase business productivity, support communities and neighbourhoods, improve health, and even decrease crime.
Architecture: "The art or science of building; esp. the art or practice of designing and building edifices for human use, taking both aesthetic and practical factors into account."
Architecture also has the power to inspire and delight — it can enhance everyday experiences.
What is Architecture all about?
Architecture is the art and science of designing buildings and other physical structures. A wider definition often includes the design of the total built environment from the macro level of town planning, urban design, and landscape architecture to the micro level of construction details and, sometimes, furniture. The term "Architecture" is also used for the profession of providing architectural services.
Architectural design is primarily driven by the holistically creative manipulation of mass, space, volume, texture, light, shadow, materials, program, and Realistic elements such as cost, construction and technology, in order to achieve an end which is aesthetic, functional and often artistic. This distinguishes Architecture from engineering design, which is usually driven primarily by the creative application of mathematical and scientific principles.
Interior Architecture bridges the practices of interior design and architecture so that professionals working in the field have a structural and load bearing education with an emphasis on interior spaces. The field is similar to architecture in that it deals with structures and load bearing walls. It is similar to interior design in that it focuses on interior spaces.
There is no one-size-fits approach in architecture, each building project should respond to its very unique context: site, climate, social, budget and materials.
Buildings also need to be able to age well, to adapt to changing requirements and have flexibility to accommodate various uses. They also should be built sustainable, in both the materials that they use during construction, and the energy resources that they require to function.
Reader insights
Be the first to share your insights about this piece.
Add your insights