APJ ABDUL KALAM
PARAGRAPH ON APJ ABDUL KALAM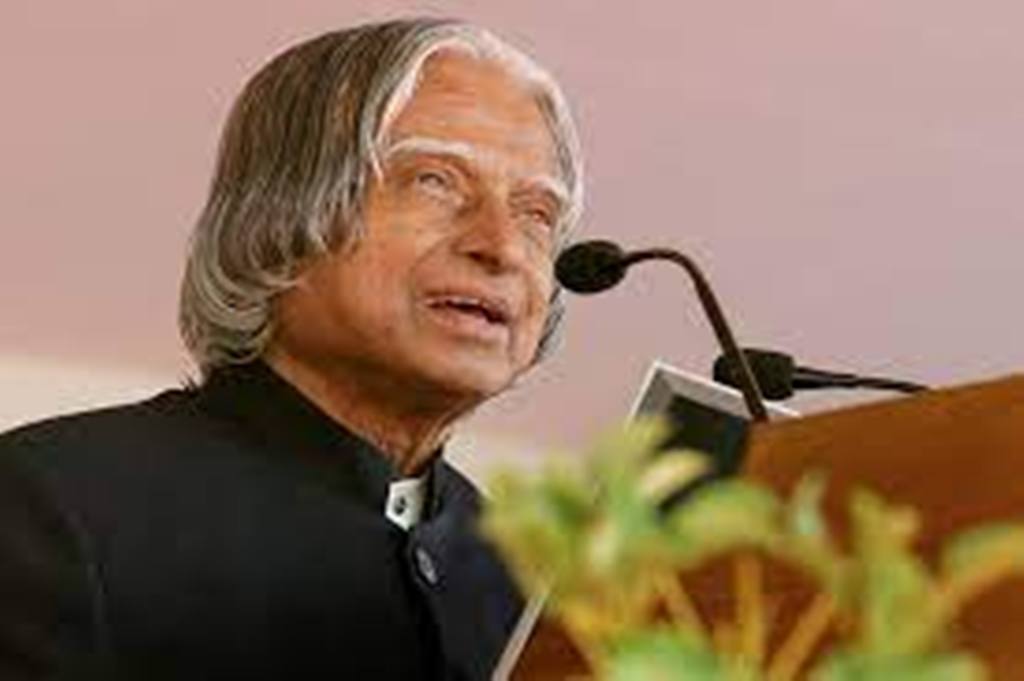 Introduction
Indian aeronautical expert Dr. APJ Abdul Kalam presided over India as its eleventh president from 2002 to 2007. He was raised in Rameswaram, Tamil Nadu, and was born on October 15, 1931. He pursued aerospace engineering and physics. With the backing of both the then-ruling Bharatiya Janata Party and the then-opposition Indian National Congress party, APJ Abdul Kalam was chosen as India's 11th president in 2002. APJ Abdul Kalam, also known as the "People's President," ended his one-term presidency and resumed his civilian career in teaching, writing, and public service.
His Family and Struggle Life
Poor Tamil Muslims gave birth to Dr. A P J Abdul Kalam. He resided with his family in Rameswaram, a city known for its temples in Tamil Nadu, where his father, Jainulabdeen, owned a boat and served as the imam of a nearby mosque. His mother Ashiamma worked as a housekeeper at the same time. Kalam was the youngest of a household that included four brothers and one sister. Wealthy landowners and traders, Kalam's forefathers owned sizable parcels of land. However, over time, the opening of the Pamban Bridge significantly hurt their businesses of transporting pilgrims and exchanging groceries. Kalam's family was left feeling inferior as a result, and they had a difficult time making ends meet. Kalam was forced to distribute newspapers at a young age to help support his family.
Educational Background of Dr. A P J Abdul Kalam
Despite Kalam's average academic performance, he put in a lot of effort and had a strong drive to learn. He put in a lot of study time and had become particularly interested in arithmetic. Kalam attended Saint Joseph's College in Tiruchirapalli after finishing his early schooling at Schwartz Higher Secondary School. He received his physics degree from Saint Joseph's College in 1954. He relocated to Madras in 1955 to attend the Madras Institute of Technology to pursue aerospace engineering.
As a Scientist
After graduating, Kalam worked as a scientist for the DRDO's aeronautical research division. He created a little hovercraft to launch his business. But he wasn't persuaded by his decision to work for the DRDO. In 1969, Kalam was moved to ISRO, where he oversaw the launch of India's first satellite vehicle. In July 1980, the Rohini satellite was safely launched into a low-Earth orbit by the satellite vehicle. Between the 1970s and the 1990s, Kalam was awarded LV and SLV initiatives by the government.
He oversaw two initiatives called Project Devil and Project Valiant, which sought to create ballistic missiles using the technology of the successful SLV program. Kalam sought covert funding for these aerospace programs after persuading Indira Gandhi in some way. In the 1980s, his extensive study and knowledge earned him and the country great honors.
In 1992, Kalam moved on to become the defense minister's scientific advisor, where he remained for five years before being promoted to the position of principal scientific advisor to the government. His significant contribution to the nation's nuclear weapons tests in 1998 helped establish India as a nuclear state. Kamal had now achieved national hero status and would live in infamy for all time. The tests he carried out, however, sparked an enormous controversy in the international community. Kamal proposed a national strategy called Technology Vision 2020, which in his opinion was a great method to change India's stature in 20 years and elevate it to that of a developed country. The strategy envisioned the advancement of the country through the adoption of cutting-edge technology, the expansion of healthcare facilities, and a focus on widespread public education.
11th President of India
Kalam Sir had a right to serve as India's 11th president. He was able to serve from July 25, 2002, to July 25, 2007, by winning the presidential race by a sizable margin. He was chosen for president by the National Democratic Alliance, which had the backing of the Samajwadi Party and National Congress Party. He was affectionately referred to as the "peoples' president" because of the countless things he accomplished for the wellbeing of the populace and the nation as a whole.
He had the fortitude and courage to make decisions and carry them out, even when they were difficult, delicate, or extremely contentious. The difficult Act that he had to approve may be the "office of profit." No single person with a professional arrangement under the royal family, who has some sort of provision with or who is receiving a pension from the prince, or who is getting a pension from the prince has the right to work for the "House of Commons," according to the English Act of Settlement in 1701. This is because of the "office of profit," which is explained in the Act. As a result, the ruling family will have no say in the rules governing administration.
In 2005, when he imposed the Presidents' rule in Bihar, he also rose to prominence as one of the most talked-about Presidents Rule. Kalam initially indicated that he would like to accept the position again, but he subsequently changed his mind.
He bid the office farewell before moving and starting work as a visiting lecturer at the Indian Institute of Management in Shillong. He was a Tamil Nadu professor of Aerospace Engineering at Anna University. His presence and expertise also illuminated academic institutions like the Indian Institute of Indore and the Indian Institute of Bangalore. At the Indian Institute of Space Science and Technology in Thiruvananthapuram, Sir Kalam served as president. He launched a program called "What Can I Give?" in 2012 with the goal of eradicating graft in the nation.
The Demise of Dr. A P J. Abdul Kalam
Although Abdul Kalam was a mortal human being like the rest of us, people still hold a special place in their affections for him because of what he did for the nation. One such individual, Dr. APJ Abdul Kalam, passed away at the age of 83. As a pure spirit left us forever, the news shocked the entire nation. Abdul Kalam speaking to the young during a gathering at IIM Shillong. He had a cardiac arrest in the midst of the speech, which caused him to pass out. Despite being admitted to Shillong's top hospital, the physicians were unable to save him.
His corpse was then flown to Gugati and then transported to New Delhi by an Air Force jet. His soul was prayed for by their president, vice president, and a few other officials. The Indian National flag was then draped over his corpse before it was taken to his hometown. His funeral was witnessed by about 35000 people, all of whom prayed for such a great soul.
Achievements of Dr. A P J. Abdul Kalam
Abdul Kalam had a kind spirit and accomplished a lot in his life. He was a person of many accomplishments. Abdul Kalam won the coveted Padma Bhushan award in 1981. He was given the Padma Bhushan honor in 1990. Due to his outstanding service to the country, the well-known individual was awarded the Bharat Ratna in 1997. He received the Indira Gandhi Award for National Integration that same year. In 1998, the Indian government presented Kalam with the Veer Savarkar honor. He was awarded the SASTRA Ramanujan reward in 2000 in recognition of his contributions to the arts, sciences, and technology. Finally, the National Space Society presented the distinguished individual with the Von Braun Award in 2013.
Reader insights
Be the first to share your insights about this piece.
Add your insights