Annittra Atler on How Education Can Support Mental Health and Emotional Well-Being | Albuquerque, New Mexico
Annittra Atler | Education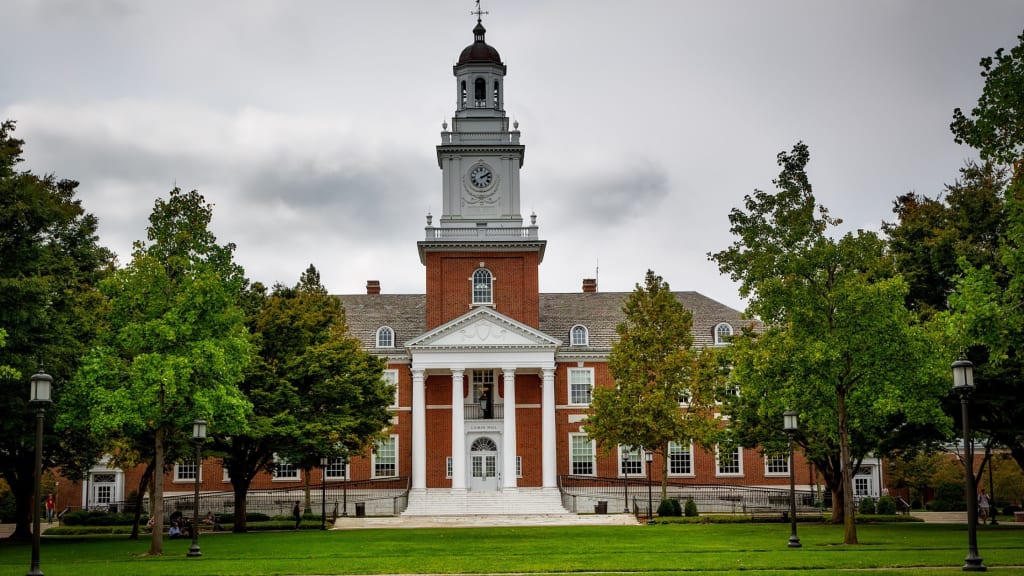 In today's fast-paced world, where stress and anxiety are prevalent, prioritizing mental health and emotional well-being is essential. Education plays an important role in shaping lives, and by incorporating strategies that support mental health, schools can create a nurturing environment that fosters overall well-being. I
Creating Awareness and Reducing Stigma
Education provides an opportunity to create awareness about mental health, fostering understanding and empathy among students, teachers, and staff. By integrating mental health education into the curriculum, schools can reduce the stigma associated with mental health issues. It enables students to develop a vocabulary to express their feelings and challenges while encouraging a supportive and inclusive school culture.
Promoting Social-Emotional Learning
Social-emotional learning (SEL) programs empower students with the necessary skills to manage emotions, build positive relationships, and make responsible decisions. Through SEL, students learn self-awareness, self-regulation, empathy, and effective communication, vital for maintaining good mental health. By incorporating SEL practices into daily routines, such as mindfulness exercises or conflict resolution strategies, schools can equip students with lifelong tools to navigate various challenges, fostering resilience and emotional well-being.
Providing Support Systems
Schools can establish comprehensive support systems to address the mental health needs of students. This includes trained counselors, mental health professionals, and access to resources within the community. By offering confidential counseling services, schools create safe spaces where students can discuss their concerns and seek help when needed. Additionally, establishing peer support groups and implementing anti-bullying initiatives can strengthen the support system, promoting a sense of belonging and reducing feelings of isolation.
Emphasizing Physical Activity and Mindfulness
Regular physical activity and mindfulness practices positively affect mental health and emotional well-being. Incorporating physical education classes, sports, and extracurricular activities into the curriculum encourages students to exercise, boosting mood, reducing stress, and improving overall mental well-being. Similarly, integrating mindfulness practices, such as deep breathing exercises or meditation, can help students develop emotional resilience, manage stress, and enhance focus and concentration.
Education can transform lives, and by prioritizing mental health and emotional well-being, schools can play a crucial role in nurturing resilient and healthy individuals. Let's work together to create educational environments that prioritize holistic well-being.
This blog was previously published on May 23, 2023 at AnnittraAtler.net
______________________________________________
Annittra Atler is the Associate Superintendent of Special Education for Albuquerque Public Schools (APS). She grew up surrounded by educators, so it is no surprise that she gravitated toward the industry as a career. Annittra spent summers watching her mother teach at her dance studio. While her mother's passion for teaching was infectious, Annittra didn't choose education as a college major at first.
The University of New Mexico is where Annittra earned her bachelor's degree. She gravitated toward Elementary Education and Teaching as soon as she realized it was her calling. After graduation, her first position was as an elementary education specialist, where she worked with teachers and administrators to develop new teaching methods, curricula, and assessment plans. Annittra spent 13 years in this role, redefining and helping evolve the syllabus. During this time, she returned to the University of New Mexico to receive her Master of Arts degree in Elementary Education and Teaching and her educational administration licensure from New Mexico Highlands University. With an administration license, Annittra's next position was as an elementary school principal, where she thrived for eight years. Annittra next accepted the role of exceptional student district specialist. She ensured compliance with state and federal guidelines, assisted students in making deep connections with their peers, landing fulfilling jobs, maintaining their independence, developing their public speaking skills, fighting for self-advocacy, building practical communication tools, and feeling respected by society. A perennial student, Annittra is currently an EdD Candidate at Grand Canyon University. Her focus is Organizational Leadership with an Emphasis on Special Education.
In addition to her talent and passion for teaching, Annittra Atler has the rare advantage of being a person of influence. As the winner of Ms. Woman New Mexico United States, her notoriety enabled Annittra to raise awareness about hunger and seek community support. Albuquerque has federal programs, such as the breakfast after the bell and lunch programs, but some children go home hungry. Annittra's backpack initiative is designed to help children receive healthy and easily prepared food they need when they go home on the weekends. This program is run entirely by grants and donations, and Annittra can often be found personally filling backpacks with nutritious snacks for her students to take home. Another program petitioned for by Annittra is the monthly visit from a mobile food pantry supplied by Roadrunner Food Bank. The state provides 2,500 pounds of frozen meat, dairy, produce, and snacks to the school to feed 50 families monthly.
About the Creator
Annittra Atler is the associate superintendent of special education for Albuquerque Public Schools. She has over 20 years of experience in the field of special education.
Visit AnnittraAtler.com to see more!
Reader insights
Be the first to share your insights about this piece.
Add your insights