An Unforgettable Journey To Nandi Hills Karnataka
paragliding in nandi hills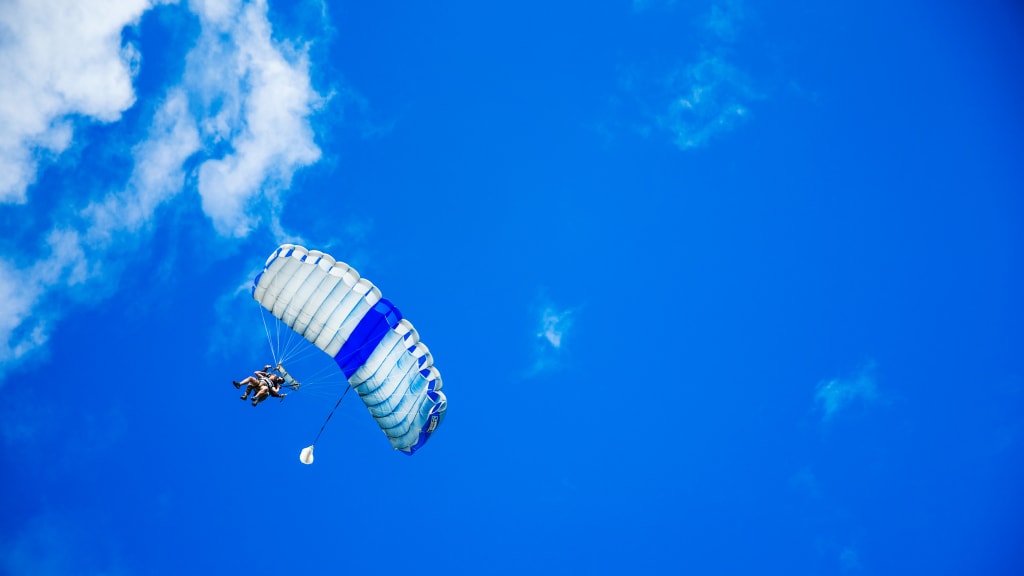 Nandi Hills or Nandi betta is a hill station located in the Chikkaballapur district of Karnataka, India. The hill is located just 60 km from Bangalore, the capital of Karnataka. It is situated at an altitude of 4851 feet above sea level. Nandi Hills karnataka has been a popular tourist destination for decades, and is known for its breathtaking views of the surrounding valleys and hills.
The hill is also home to several ancient temples and monuments, such as the famous Nandi Temple, which dates back to the 16th century. Nandi Hills is a great place to escape the hustle and bustle of the city and enjoy some peace and quiet. It is also a popular destination for adventure activities such as rock climbing, trekking, rappelling, and paragliding. The area is also known for its birdwatching opportunities and is home to several species of birds, including the white-throated kingfisher and the black eagle.
Explore The Adventure Activities in Nandi hills karnataka
Nandi Hills in Karnataka is a popular destination for adventure enthusiasts. From trekking to mountain biking, from paragliding to zip-lining, the hills offer something for everyone.
Trekking:
Trekking is one of the most popular activities at Nandi Hills. The hills offer a range of trails of varying difficulty, ranging from easy to moderate.
The trails are marked and well-maintained, making it easy for even novice trekkers to explore the hills. The hills also offer stunning views of the surrounding areas, making it a perfect destination for a day of trekking.
Mountain Biking:
For those who are looking for an adrenaline rush, mountain biking is the perfect activity. The hills offer a number of trails that are perfect for mountain biking. The terrain is rugged and challenging, making it perfect for experienced mountain bikers.
Paragliding:
For those looking for a bird's eye view of the hills, there is no better way than paragliding. Paragliding in Nandi hills is a popular activity and offers an unparalleled view of the hills and the surrounding areas. The hills offer an ideal launch point for paragliding, making it a great way to enjoy the area.
Nandi Hills is a popular destination for paragliding in India. It offers stunning views of the surrounding area and is home to many experienced paragliders.
The cost of paragliding in Nandi Hills depends on a number of factors such as the duration of the flight, the type of equipment used, and the number of people taking part. On average, paragliding prices in Nandi Hills can range from Rs. 2,000 to Rs. 30,000. The cost also includes the instructor's fee and the cost of the equipment.
Zip-Lining:
For those looking for a thrilling activity, zip-lining is the way to go. The hills offer a number of zip-lines of varying difficulty and length, making it perfect for both novice and experienced zip-liners.
Nandi Hills is a perfect destination for adventure seekers. The hills offer a variety of activities, ranging from trekking to zip-lining, making it the perfect place for an outdoor adventure.
Skydiving in Bangalore: An Adrenaline-Fueled Adventure
Skydiving in Bangalore is an adrenaline-filled adventure that offers the thrill of a lifetime. Located in the southern Indian state of Karnataka, Bangalore is the third-largest city in India and is known for its dynamic culture and vibrant nightlife.
From its ancient monuments and temples to its modern shopping malls, Bangalore is a city of contrasts, and its urban landscape makes it an ideal spot for a skydiving experience.
Skydiving in Bangalore is a unique experience that is sure to provide an unforgettable adventure. While skydiving, you will be able to take in the stunning views of the city, as well as the beautiful landscapes of the surrounding countryside.
As you soar through the sky, you will have the chance to catch glimpses of the famous landmarks such as the Bangalore Palace and Bannerghatta National Park.
1. Research Your Destination: Research the safety record of any skydiving centre you are considering.
2. Follow the Rules: Make sure you follow the safety rules of the skydiving centre. Don't take any chances that could potentially compromise your safety.
3. Wear the Appropriate Gear: Wear the appropriate gear for skydiving, including a helmet, goggles, and a jumpsuit. Also, make sure your parachute is packed correctly.
4. Check the Weather: Check the weather forecast before you go skydiving. If the weather isn't favourable, it's best to reschedule your jump.
5. Listen to Your Instructor: Listen to your instructor carefully and follow their instructions. They know what they're doing and will help you stay safe.
6. Stay Calm: It's important to stay calm when you're skydiving. Don't panic or try to do anything out of the ordinary; just trust your instructor and follow their instructions.
7. Be Prepared: Make sure you're physically and mentally prepared for skydiving. Don't drink or take drugs before your jump.
8. Be Aware of Your Surroundings: Be aware of your surroundings and the other jumpers. Make sure you don't get too close to them or their parachutes.
9. Don't Rush: Don't rush your skydive. Take your time and enjoy the experience. 10. Have Fun: Above all, remember to have fun and stay safe.
10. Skydiving can be a thrilling experience, but it's important to remain vigilant and follow all safety protocols.
Reader insights
Be the first to share your insights about this piece.
Add your insights