A Day in the Life of Vincent Tyminski
A Walkthrough of My Day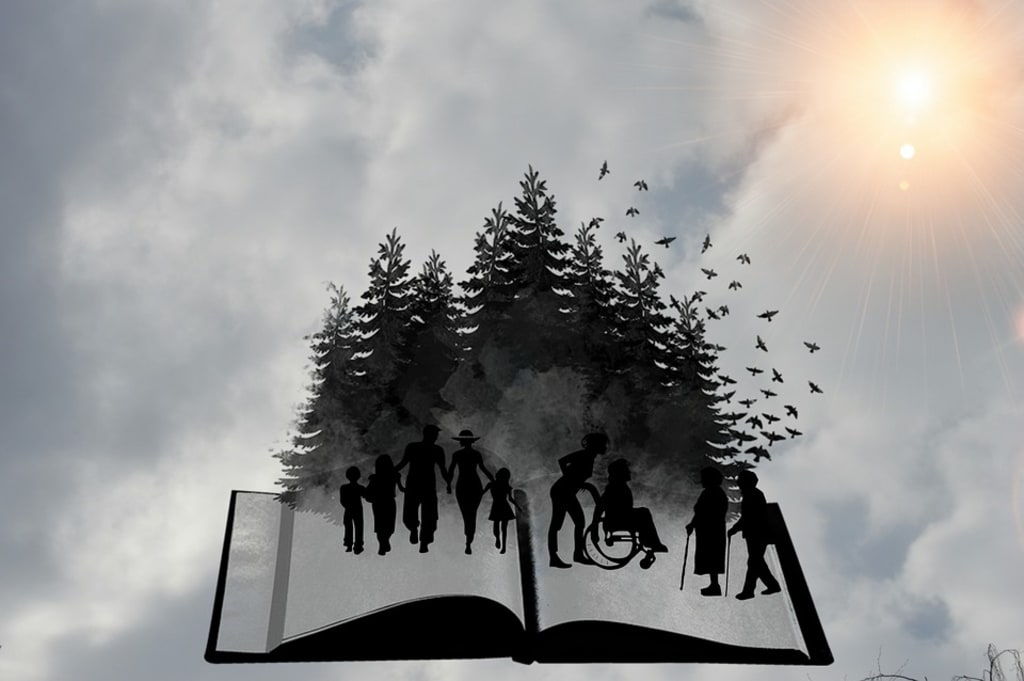 My Day, My Life.
It's always interesting to me to hear about other people's days. Why? I believe it has something to do with me being a writer. Some people have the oddest days of their life and I love to capture the moment on paper. This article, on the other hand, is not about an odd or crazy day that I had. This article is about my typical day.
A typical or normal day for me includes the regular decisions in life that every teenager has to deal with. My week is filled with different outcomes and it all makes me who I am. To start off I wake up every morning at 5:30am. My high school classes begin at eight o'clock in the morning. During that two and a half hour period from when I wake up to when I get to class, I do a lot.
To begin after waking up completely, I make my bed and go to take my dog out and feed him. After he is taken care of I head to the bathroom to take a shower and brush my teeth. I then get dressed. Depending on what day it is will result in what I am wearing to school. The school I attend has a dress code that includes pants and a collared shirt.
You can also wear any school merchandise shirts with their logo on it. Anyway, I am involved in a program (which is one of my elective classes) JROTC (Junior Reserve Officer Training Corps) which is basically like a mini boot-camp. Its a program for teens that plan on going into the military when they are older. This program helps to build leadership skills and also raises your pay grade for when you join the military. I personally relish that class but they have a uniform that we need to wear for a grade on Tuesdays and Fridays.
Anyway, on a methodical Monday morning, I would get dropped off at school around seven o'clock. This still leaves me an hour before class even starts. In that time I usually check up on my work to make sure I'm all caught up and then when 7:30 hits I go and get breakfast and find my friends. My first period is ROTC and at eight o'clock we are all expected to be standing behind our seats in the form of attention. We are then all silent as we listen to the morning announcements then say the pledge and wait until we are called to sit down by the instructor.
Depending on what day it is we will most likely practice drilling or study the science of flight since its an Air Force program. I switch over to my biology class at 9:20. After biology, I go to geometry and the weird part about this is that I take it for two class periods because I need the credits to graduate. I'm in there for around twenty minutes then I head for lunch. Our lunch offers a variety of different kinds of meals which aren't that bad for a school lunch.
Lunch last for half an hour and then I'm back in geometry. After that, I go to my last class which is fire academy. To be honest I took it only to acquire basic CPR knowledge but not to actually become a firefighter. School ends at 2:15 p.m. I then head to practice for my ROTC teams.
After practice I go home and take a shower and feed my dog again. Then I eat dinner, read a bit, and go to sleep. All in all my day is pretty boring but some days are more fun than others. Hopefully, when I join the Navy I will have more compelling "A Day in the Life of Vincent Tyminski" blogs to write for you but in the meantime enjoy my other enjoyable articles that I have written on this amazing website!