A critical review of Challenges and Opportunities in Digital Entrepreneurship
By Tutors India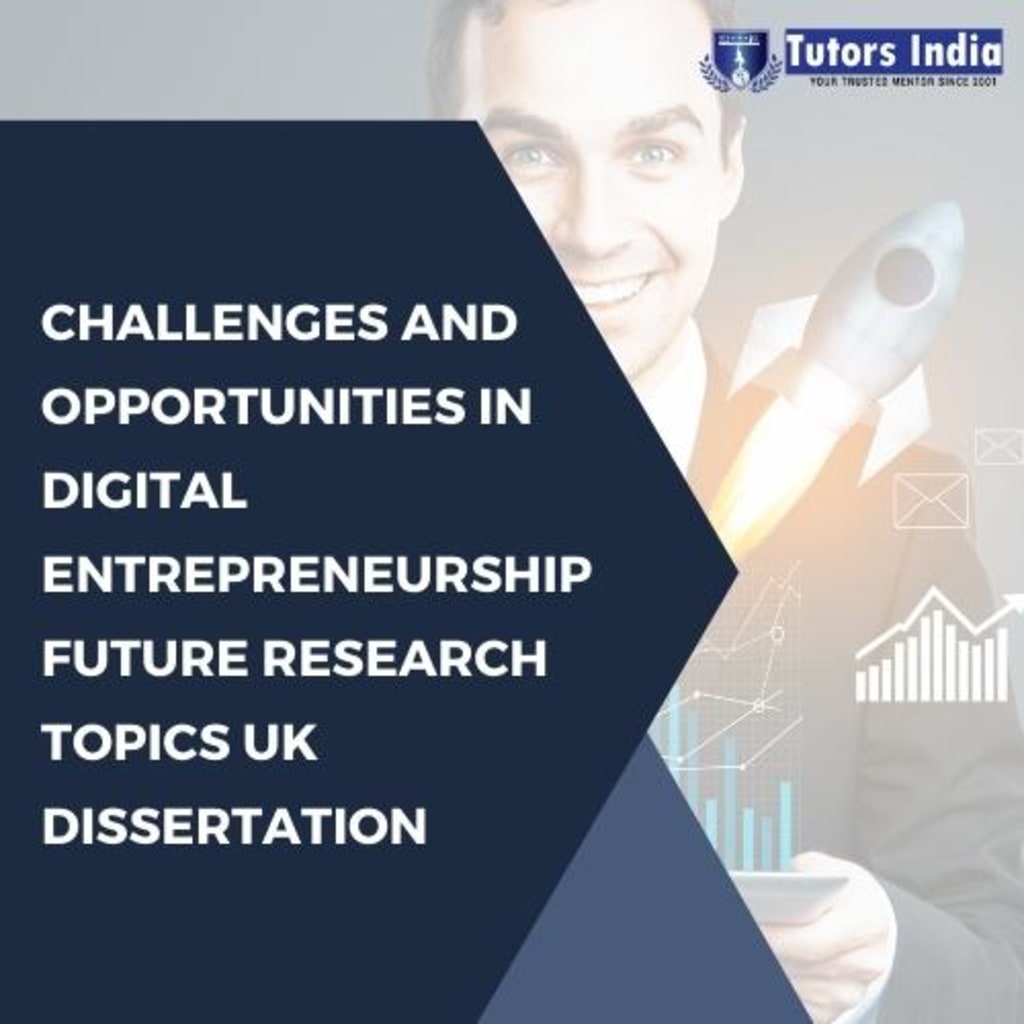 Background of Digital Entrepreneurship and Digital Entrepreneurship Ecosystem
Digital entrepreneurship can be defined as identifying and seeking opportunities for entrepreneurship on the basis of production of platforms, digital artifacts, and infrastructures that offer services by leveraging technology (Qian Qiu & Mok Kim Man, 2021). Digital artifacts would include any media or applications that provide a particular function to users (Naudé & Liebregts, 2021). Digital entrepreneurship has had a huge impact on businesses across the globe. Facebook, Microsoft, Google, Apple and Twitter have entirely metamorphosed the way communication is being carried out in the current day. Currently there exists a digital platform wherein quality of decision-making and perceptions pertaining to actual life, is improved through artificial intelligence. Accessibility has been added to the process of storing, calculating and investigating. Further, it also provides a certain level of cost-effectiveness and flexibility owing to the internet and cloud services (Samara & Terzian, 2021). A significant role is played by digital entrepreneurship ecosystem (DEE) wherein it is known to act as an accelerator for the development of digital start-ups (Elia et al., 2020). A digital entrepreneurship ecosystem has been defined by Du et al. (2018), as a blend of components that exist in a region which extends support to the growth and development of innovative start-ups that seek novel opportunities as presented through digital technologies. Needless to say, this is an upcoming research domain and is of immense value for undergraduate and post graduate students who would be required to develop UK assignments or UK dissertations.
Critical Review of Opportunities in Digital Entrepreneurship
With digital entrepreneurship, everything can be rendered fair within specific regions. This would offer the scope of working in remote locations on several occasions, at home or out and about. Digital entrepreneurship can assume as substantial role in progressing gender equality, economic and social consideration, animating development in the vicinity, while contributing to practical development (Jalan, 2020). Largely, novel advancements are associated with public information accessibility. Setting up a business venture digitally is comparatively ease as compared to conventional businesses. For instance, the time required for develop a website that is instrumental in facilitating the sale of products and services are less. Currently existing organizations such as Amazon, E-bay etc., allow people to use the opportunities to create new business ventures within a short span of time (Simic, 2020). This is mainly due to the fact that suppliers often are not successful in providing quality goods and services that ensures that a digital entrepreneurship model succeeds.
Critical Review of Challenges in Digital Entrepreneurship
As far as developed nations are concerned, developing a model of cloud computing that is based on utility is a particular challenge that is faced by digital entrepreneurs. Such challenges strengthen the increasing importance of actualizing appropriate approaches that provide an environment that is most apt for growth, incubation and development of digital entrepreneurship. Though it might be the truth, across several nations that are still under development or rural regions for that matter, even basic infrastructure proves to be a major challenge (Jalan, 2020). Infrastructure here would comprise of appropriate network related equipment, framework for information communication technology, and also the attitudes of traders and buyers. Furthermore, the primary barriers that hamper digital entrepreneurship would comprise of infrastructure, capabilities and different aspects of a business. However, there are contradictions too with regards to challenges faced by digital entrepreneurship (Qian Qiu & Mok Kim Man, 2021). For example, there are several digital organizations that are setup on the planet (on the cloud or the internet), or it could even grow and adjust in all aspects rapidly in a crosswise manner or in the outskirts.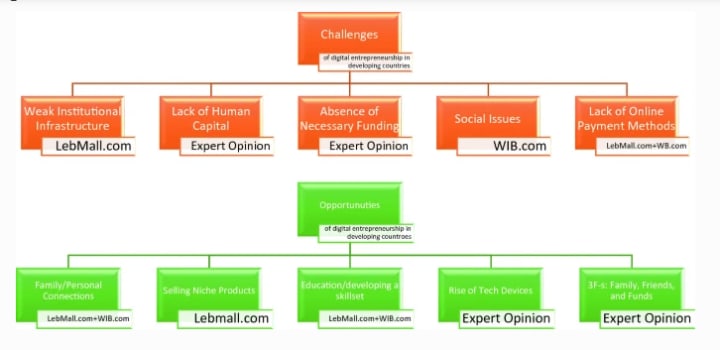 Conclusion
Developments in the digital domain present tremendous opportunities for growth nonetheless, business visionaries are expected to entirely misuse their economic potential to form a base for new businesses or provide the impetus for already existing businesses. Given the situation, in order to empower visionaries of digital businesses to widen the benefits that infrastructure can present, it is the onus of policy makers to providing appropriate conditions that are conducive to growth and development of new business models. Students pursuing a UK dissertation can gain many insights which would be helpful to them to create their coursework assignments.
Future Research Topics
Innovation of Business Models for Digital Entrepreneurs
Investigating the Relation between Social Networks and Digital Entrepreneurship
Reshaping the Entrepreneurial Process with Collective Intelligence and Digital Technologies in the Digital Entrepreneurship Ecosystem
About Tutors India
Tutors India is a leading organization that provides academic research services. The key purpose of the organization is to provide academic support to students in UK who would be required to develop their UK dissertations or UK assignments which would be an integral part of their coursework. Tutors India has a team of experts who are proficient and professionals from the digital entrepreneurship domain and they would be in a position to help students with their UK assignments or UK dissertations on the said topic.