9 Things I Have Learned After Being in College for a Month
While I've only been in college for a very short amount of time, I feel like I have learned so much already just from my experiences around campus. Here, I am sharing a few of my tips that I have picked up after being in college for a month.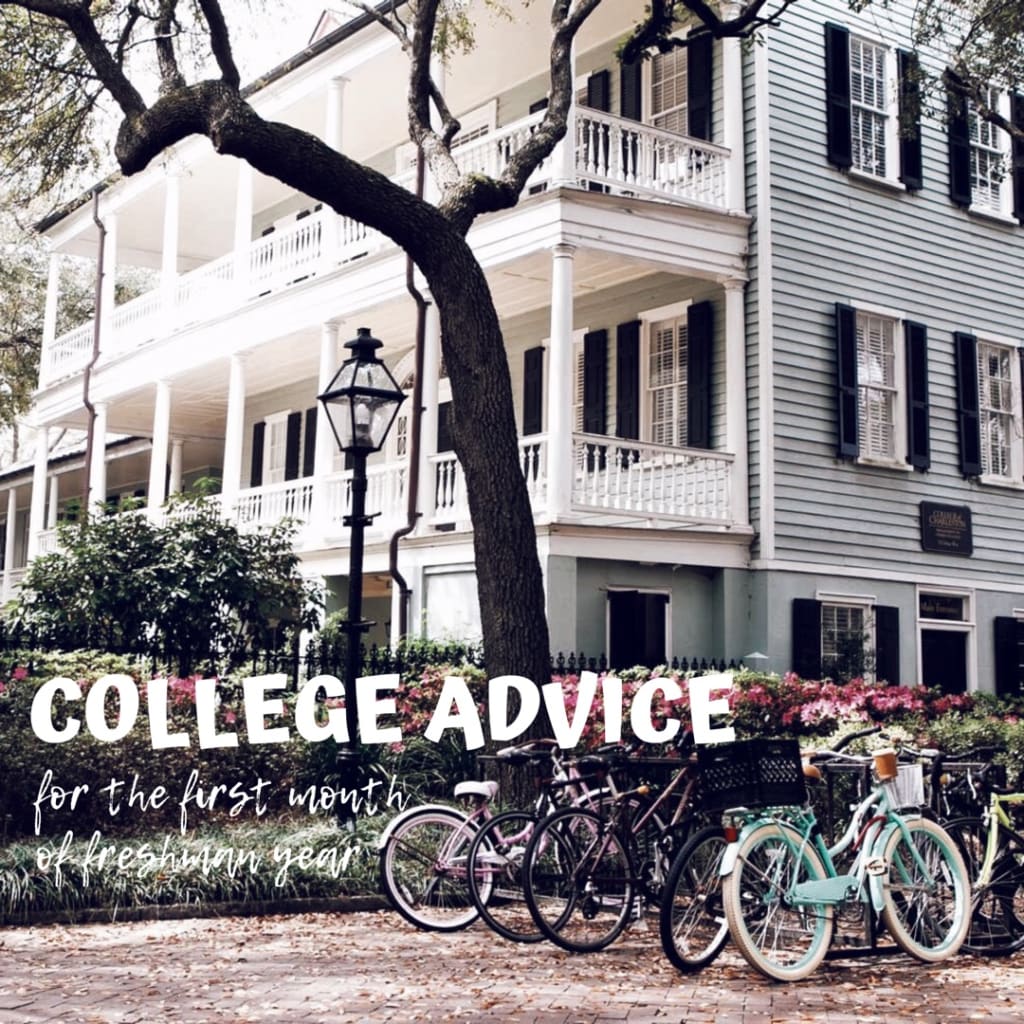 1. Go to class.
This is something that should go unsaid; however, it is still very important to keep this in mind. One of the very first things that your professor discusses on the first day of class is how many absences you are allowed for the semester. It is tremendously important that you save these absences for when you really need them.
If it is absolutely necessary that you must miss class, you should make sure that you do everything you can to let your teacher know why you are going to be absent ahead of time. This way, you are able to get the information that you may be missing that day and your professor knows that you care about your grade and your attendance.
2. Take advantage of the free stuff.
You would not believe all of the free things you can get just for walking around campus. At the beginning of the semester, there are so many events welcoming new and returning students to the school. I definitely recommend going to as many as you can because there will most likely be free t-shirts and free food available at every event.
3. Get involved.
Joining a club is an awesome way to meet people who share your interests. It's also a great way to learn more about your selected major or any other interests that you may have. So far, I've joined the Women in Business Club and Dance Alliance. I chose these two clubs because they both apply to my majors and I found the members of both clubs to be nice and welcoming.
I recommend joining at least one club because it gives you something to do outside of class and you may gain some opportunities to help your future career.
4. Don't believe the sorority stereotype.
I didn't rush because I thought that every sorority was the same and that I wasn't going to fit in with any of the sororities at the college. This is definitely not true and I totally regret not rushing at the beginning of the semester. I didn't realize that there are so many different sororities for every type of person. College of Charleston starts rush week before move-in day, so I wasn't able to see the different sororities before coming to school. However, I'm definitely going to rush in either spring semester or fall semester of next year because I believe that I missed out on a great opportunity to meet people like me.
5. Use your meal plan.
It is so easy to spend all of your money on food while in college. There are a lot of restaurants surrounding the campus, making it difficult to not spend money on food from a restaurant. However, if you are paying for a meal plan, it is definitely worth it to go to the dining hall. You don't realize how much money you actually save by using meal swipes and the food from the school is actually really good.
6. Talk to people.
If you are walking around campus as a freshman and you don't know where you're going, ask anyone around you and they will most likely help you figure out where to go. Don't believe anyone who says that upperclassmen aren't willing to help confused freshmen because that is nowhere near true. I wasn't sure where I was going multiple times and every time I asked someone for directions, they were more than willing to help me. This also gives you a good opportunity to make friends because you may actually start a conversation with someone and realize how much you have in common with them.
7. Decorate your dorm.
College is stressful, so it's super important to have a dorm room in which you can relax. Everyone should make their dorm room feel like home so that you can have a place to hang out after studying all day. I definitely recommend decorating your room like your room at home and making it as comfortable as possible. You won't realize how great it is to come back to a room that you love after being in class all day.
8. Use the library.
Everyone has a desk in their dorm room that is intended to be used for homework; although, it's better to study outside of your dorm room. If you study in your room, your brain may associate that space with classwork and stress, which could make it difficult to relax while you are there. Going to the library eliminates this risk and makes your dorm a fun place to hang out and de-stress.
9. Have fun!
Your studies are most definitely your top priority while being in college; however, it's extremely important that you have as much fun as possible while keeping up your grades. Do what you love and make the most of your college experience!