7 Ways to Help Students Feel Connected at School Again
Helping Students to Feel Connected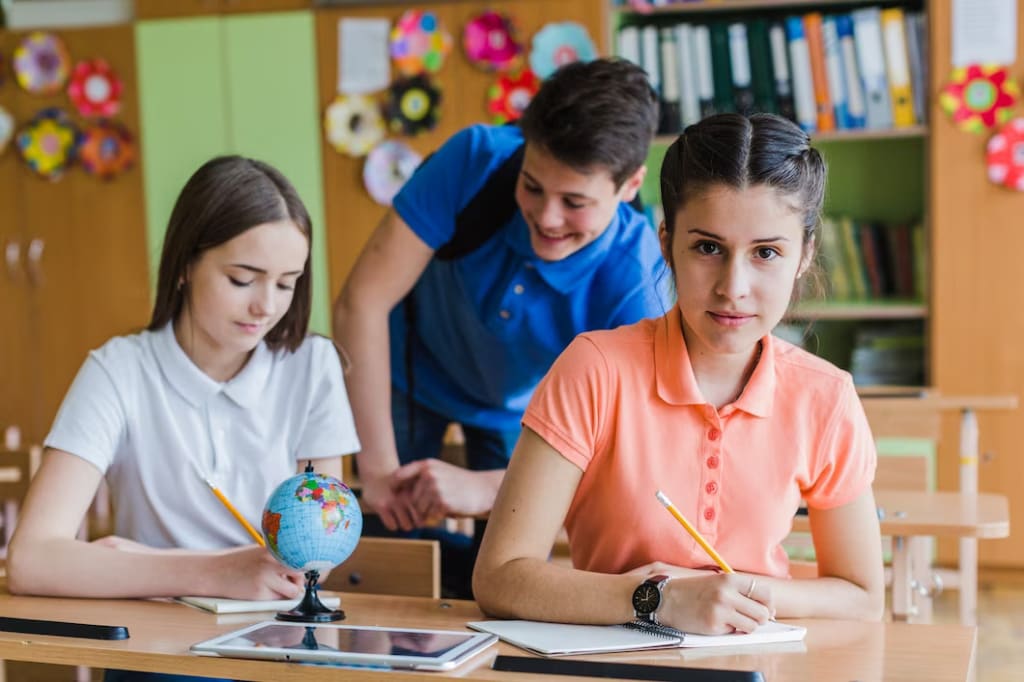 An educational institution is not just a place to learn subjects, it's a place where students build their character, develop social skills, and create connections. However, Covid-19 turned the school routine upside-down and made students feel disconnected and detached from school.
As teachers, It is their utmost responsibility to create a supportive atmosphere for students where they can feel connected, safe, and secure. In this article, we will see 7 ways by which the students will feel connected with some efforts by the school management.
Boost Inclusivity and Acceptance
A culture of inclusiveness and acceptance is the best way to feel connected. Therefore, it is imperative to create an atmosphere where people cherish diversity, and different opinions are valued. Initiating anti-bullying programs is important to spread positivity and kindness among the students. Teach students to be open-minded and have a sense of inclusivity in their behavior and interactions with others.
2. Establish Supportive Peer Groups
These groups play a key role in shaping the social and emotional development of students. Administer programs encourage students to form a group or club based on their interests, and behaviors. Be it a sports group, an art group, or any other club, these groups create opportunities for students to showcase their talent, and skills, and enable them to establish a connection with others.
3. Strengthen Student-Teacher Relationships
A positive connection between a student and teacher is foremost in creating a connected environment in a school. It is important for a teacher to know each student individually, and show genuine concern and affinity for their lives. Listening to them, and being there for them when they need emotional support strengthens the bond.
When a student feels that a teacher understands them, and shows affection to them, then they are more likely to engage with them. This also results in enabling students to focus more on their learning process and feel connected with the school.
4. Promote Extracurricular Activities
These activities are significant in making a way for students to display their special talents and interests outside of the academic process. It is important to open a variety of extracurricular options for them to explore themselves. These activities enable students to form new relationships and develop a sense of strong bonding with the school. It also gives a Sureshot rise in their confidence and self-esteem.
5. Implement Mental Health Support
Covid-19 has certainly increased the mental stress and anxiety of students. Therefore, It is important to provide mental health support to students in coping with their mental issues. As the tension and agitation are constantly increasing among individuals, Mental health programs have become crucial, especially for students.
Creating a safe place for students is essential where they can express their emotions and feelings without any hesitation. When they feel that the school and teachers are concerned for their well-being, they feel more energetic, confident, and supportive.
6. Encourage Open Communication
Good communication fosters trust and builds a strong connection between 2 people. Creating channels is significant for students to enable them to express their thoughts and ideas. The teachers can hold regular meetings with students to discuss their issues and pain points. When a student feels that his voice is being heard, then the connection becomes stronger naturally.
7. Create a Welcoming Environment
A positive environment can have a significant impact on the students. A welcoming environment enhances the overall performance and efficiency of an individual.
Conclusion:
Encouraging students to feel connected and confident at school is an important aspect of their overall growth and academic progress. Inclusivity and peer relationships develop a strong bond, release mental stress, build confidence, and create a significant impact on the student's lives.
Reader insights
Be the first to share your insights about this piece.
Add your insights