7 Tools That Will Help You Write and Proofread That Essay
Being a student sure isn't easy. Almost on daily basis, you need to write essays and it doesn't just begin or end there. So, if you need those great grades, you need the great essays. It's as simple as that.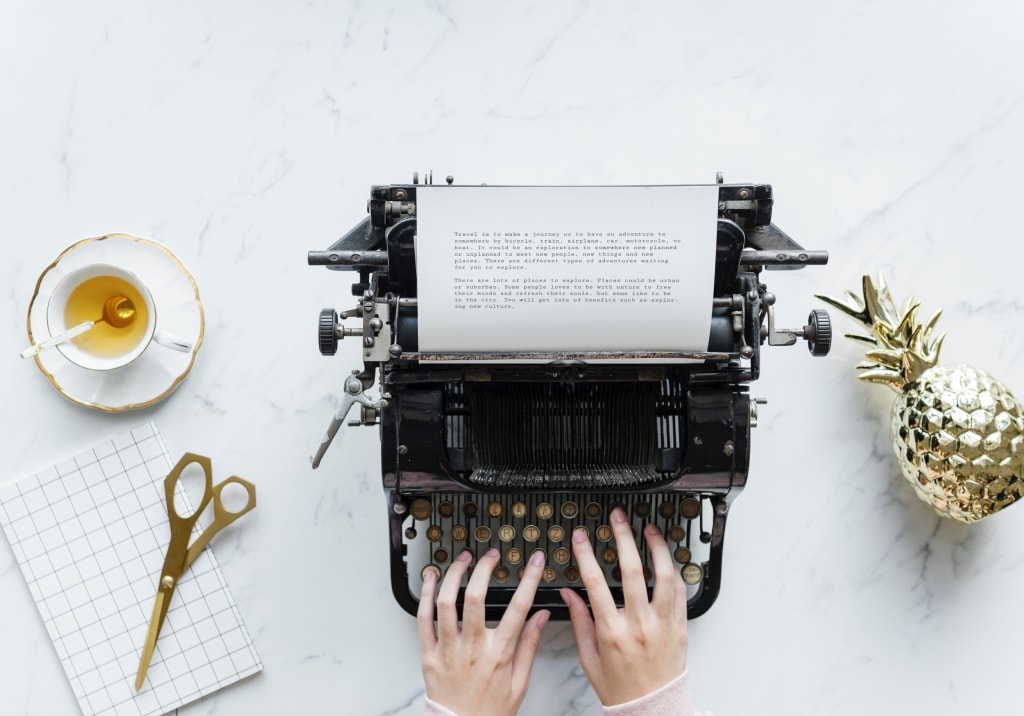 Only, it isn't simple at all. None of the stages of essay writing are simple, including the final one—the proofreading. Research, writing and proofreading carry the same, grand amount of importance and all take a grand part of the essay's success.
When you finally get to the proofreading, you are already too exhausted from the rest to do this. It's the most impossible part of them all, and not just because you wrote and researched by that point. It is impossible because, for proper proofreading, you need a clear head and a fresh set of eyes. Being the one who wrote that draft in the first place, this is something you don't have.
Thankfully, there are things you can do—tools you can use to make the proofreading that much easier and more effective. These seven tools will help you get great grades for every essay you submit and proofread.
1. Grammarly
Grammarly is an online proofreader and the most popular one for that matter. It is also free of charge, which makes it available to all students. It might not detect as many errors as a real human eye can, surely not as many as a professional proofreader, but if you want to do this on your own, it is an excellent aid for the process.
Grammarly is automated and very smart and finds the typos and errors in essays within seconds. It has functions that let you check for plagiarism in your essay, which is another advantage. Moreover, you can install the apps they now have for Microsoft workplace, Windows and Chrome and use it on regular basis. Since you probably get essays more often than you can handle them, an app can sure come very handy.
2. College-Paper
Sometimes the best way to do better proofreading is to learn from good proofreaders. The experts in this particular service are popular for their proofreading magic, so it might be a good idea to get some assistance before you can stand on your own feet. They'll also help you when your deadlines are too tight for you to do proper proofreading, so it's a win-win.
If you do decide to get assistance from College-Paper, use that as an opportunity to hone your skills. How experts handle your writing is the greatest lesson you can get to improve. Check what mistakes you've been making and learn what to avoid in the future.
3. Assignmentmasters
Assignmentmasters is one more writing service that has the reputation of helping students in your position. This one doesn't just offer to write new papers—they also offer to proofread a paper and provide you with the thing you need to make your paper flawless—a fresh set of eyes. The great part is, the fresh set of eyes isn't just anyone, but one of their experts with experience in proofreading papers.
Being experienced in this is important because it makes it easier to detect the obvious, as well as the less common errors. As the person who has written the essay in the first place, you can easily miss even the most obvious errors—an expert proofreader surely won't.
4. Hemingway
Hemingway works in a similar way as Grammarly—it takes your essay and tells you what is wrong with it. When you paste your essay content in it, the app will highlight the issues and let you know what needs to be changed. On top of this, Hemingway also color-codes the mistakes, which has proven to be an excellent system for honing a writer's proofreading skills. It might not catch it all since it is automated, but it is an excellent proofreading helper and a skill-improving tool.
5. Proessaywriting
At times, investing in a professional proofreader is the safest option you have for delivering a truly exquisite essay. When your essay is too important for you to miss out on a mistake or you simply don't want to take the risk of sending out a partially-proofread paper, Proessaywriting is another one of the proven companies that will help you make it great.
6. Essaywritinglab
Some of the greatest and most skilled writers in the world use high-rated companies like Essaywritinglab to fix their content, meaning that proofreading isn't all that simple after all. You can have the best attention to detail skills and yet, missing out on your own mistakes is extremely common and expected. The reason is that you cannot see the essay as pieces of content and wording turned into phrases and sentences—you see it as the story you tell and the ways you use to tell it. Proofreaders won't, so you might want to learn from some of the greatest experts known to students.
7. BestEssays
The name pretty much tells you all you have to know—best essays. To really have the best essay in the group or the one that gets you high grade, you need to make it perfect. With the perfectly skilled writing and dedicated research, you are almost there, but there's one thing in the puzzle that's still missing—removing the errors. With them, your efforts can be underestimated and graded less than you deserve. To avoid it, we urge you to get some help to make your essays best, and this is a very cheap service to get that from.
Did you find what you were looking for? We sure hope you did and we hope that this article gave you access to the tools you need to perfect your essays. Never skip the proofreading part—it's what makes for the perfect essay!