5 Things No One Tells You About Culinary School
And How to Survive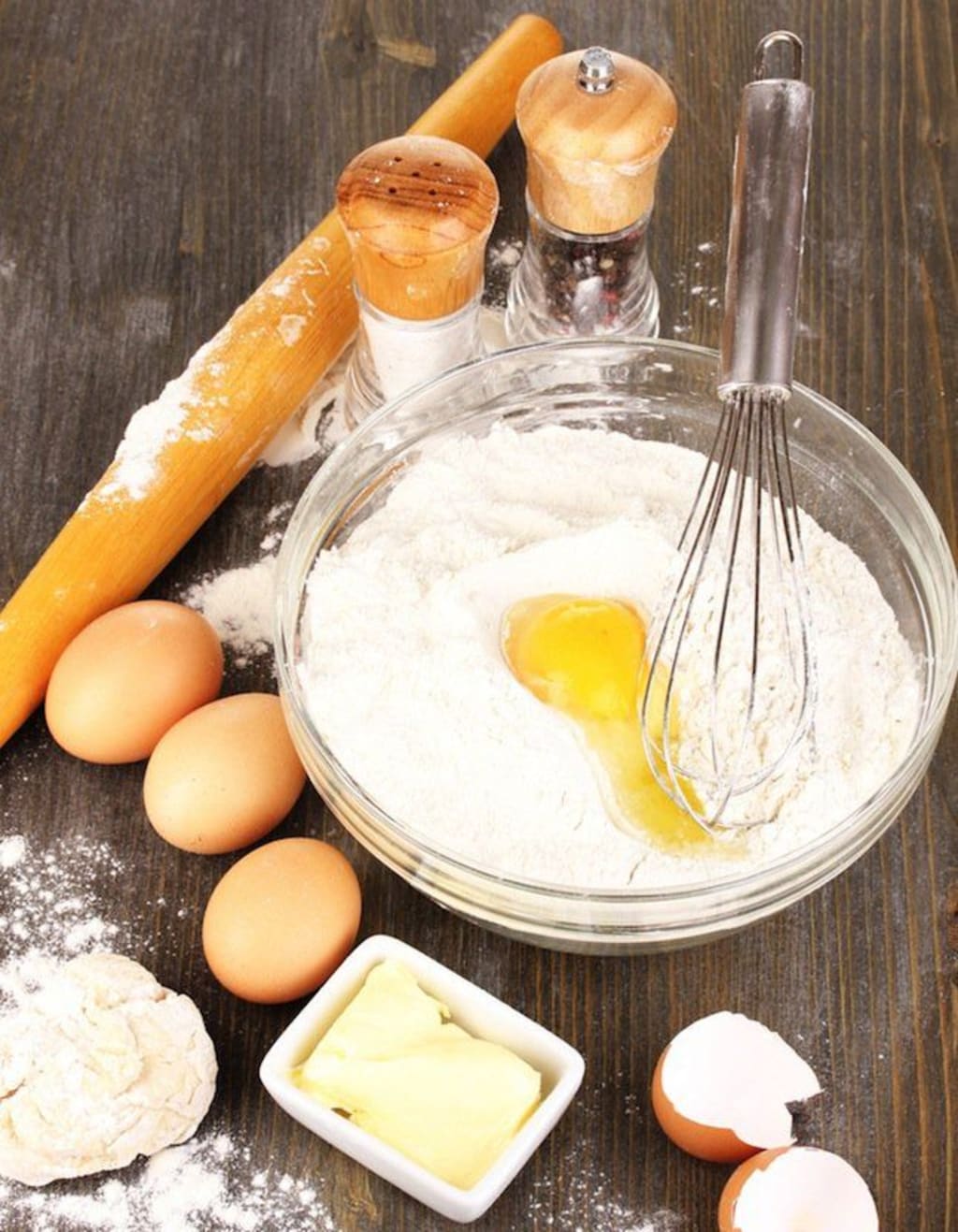 1) It's not like TV.
Culinary school sounds very exciting and fancy when you think about it. As a baking and pastry major, it was easy for me to see that my first class was Chocolates and Confections and imagine that I would be working in a slightly homier version of Willy Wonka's chocolate factory. However, school was a little less glamorous and a little more militant. I was pretty exhausted after 7 hours in the kitchen, but coming home tired and covered in chocolate was worth it to be doing what I loved.
2) Professional chefs aren't all like Gordon Ramsey.
While the school and the chefs are very militant in style (sparkling clean uniforms and stations, "yes Chef" and "no Chef," etc), most chefs you encounter are just like anyone else, except insanely talented. Hang on their every word, and make friends. The industry is small, and they all have great connections, and if you're at a good school, they likely are a good connection.
3) You will get hungry.
I expected to gain a freshman 50 instead of 15 starting school. But as a baking and pastry major, I found I actually gained weight because I was eating so much less. My body was trying to store fat because I was eating only a meal a day, if even. Since I'm a baking and pastry major, and classes last essentially all day in the kitchen. That's most of the day being surrounded by sweets. While that sounds like a wonderland to some people, after you're around it all the time, you really just want some real food. Take it from me, bring a snack or two. And lots of water.
4) Baking professionally is nothing like Pinterest.
Baking isn't all messy and crafty, and almost any recipe you're going to see on Pinterest, Instagram, or Facebook is not going to be professional or follow any kind of correct steps and methods (but they probably taste good). You may come in thinking you're a pro, but we do everything differently, from measuring to mixing to how we clean our dishes.
5) You're going to clean a lot of dishes.
Like, a lot. Like more dishes than you could imagine. So if you just like making cupcakes but you make a huge mess and can't stand to clean, this may not be your top choice for what's next for you. On my last day of classes, I scrubbed dishes for three hours straight. We scrubbed things with toothbrushes and got every little bit of flour out of our tools with toothpicks. By the end of that day, my hands were stained black from everything I had scrubbed. However, if you really love to cook, don't let this deter you. I hated dishes before, and now it's almost a hobby for me. It's like a quick break from the chaos of the kitchen and the hot water feels really nice.
This is just the beginning of some of the many, many valuable life and Chef lessons that I've learned in culinary school so far. It's a wild journey, but I can honestly say I've learned more than I could have ever imagined, and I am so excited to keep learning.