5 Skincare Products You Need For Your Regimen
Upgrade your Skincare Routine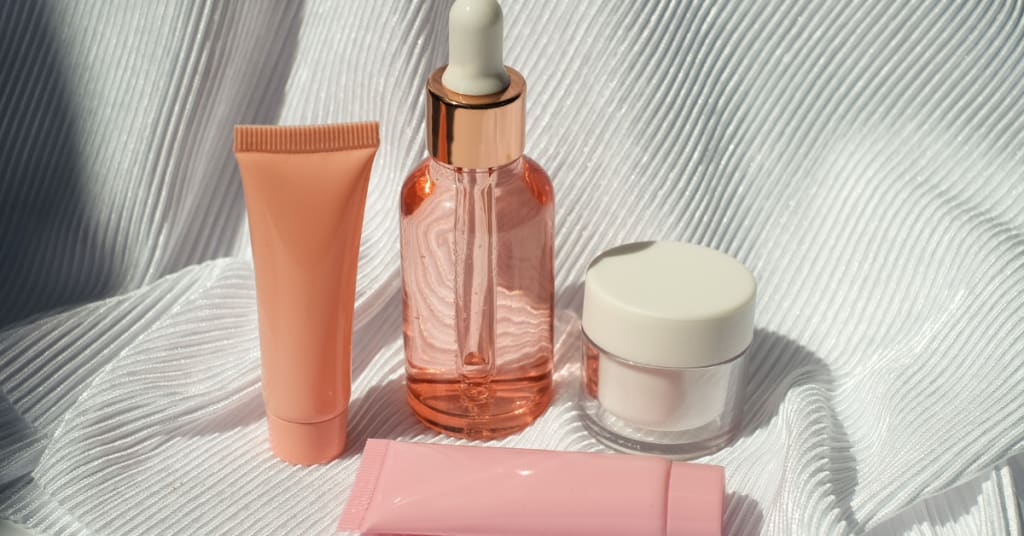 Embarking on a suitable skincare regimen with the abundance of skincare products can be challenging. The products displayed on the shelves can be overwhelming, various YouTube videos can be contradictory, and the multitude of brands and reviews can be exhaustive.
Additionally, what may suit your favorite influencer may not be good for your skin. Every individual has a unique skin type and age, which can affect their skincare routine. Although there is not a universal method of caring for your skin, adding a few products to your daily regimen can make a world of difference in the health and appearance of your skin, regardless of your skin type or age.
That's why we have rounded up five essential skincare products that are worth incorporating into your daily routine. From cleansers to moisturizers, these products will help your skin looking and feeling at its best.
So, how do I start a daily skincare routine?
Step-by-Step Skincare products
Regardless of your skin type, it is important to follow the three main steps that are cleansing, toning, and moisturizing, also known as the CTM routine. The routine helps to keep your skin clean, balanced, and hydrated. Once you have the basics covered, you can experiment with other skincare products that are tailored to your specific skin concerns.
Note that: Consistency is key when it comes to achieving healthy, glowing skin through a skincare routine. It's important to remember that even the best skincare products require time to work their magic, so patience is key. Results won't happen overnight, but with a consistent daily routine, you can expect to start seeing improvements within six to 12 weeks. However, to truly determine if your new skincare regimen is effective, it may take up to three to four months. So, if you're feeling discouraged because you haven't seen immediate results, stick with it and give your skin the time it needs to reap the benefits of your efforts. Remember, good things come to those who wait!
Now let's get into the products that you can add to your skincare regimen:
Cleanser: The first step in your skin care routine should be cleansing to clean your face effectively. Also referred to as face washes, cleansers are typically used twice a day- in the morning and nighttime. The main function of these is to eliminate sebum, dirt, dust, bacteria, makeup, and other impurities that can negatively impact your skin. This is why it is important to look for a good quality cleanser if you are looking to build a skincare routine that promotes healthy, glowing skin, adding a cleanser is a must-have.
Toners: While many people skip this step due to a lack of information, it is just as important as other steps. It helps to tone and balance the skin, working as an exfoliator to remove dead skin cells and impurities that can clog pores and lead to acne breakouts. Also, it helps to reduce the appearance of large pores, which can prevent dirt, dust, bacteria, and other acne-causing particles.
Serums: Serums are generally tailored to your specific skin concerns and come with a range of benefits. For instance, some serums may act as exfoliators, while some provide hydration and nourishment to the skin.
Eye creams: Under eyes- these delicate areas of the skin are often one of the first places to show signs of aging or fatigue and using an eye cream is an important addition to help address these concerns.
Moisturizers: To keep your skin soft and hydrated, moisturizers are a crucial step in skincare. When choosing a moisturizer, it is important to consider your skin type and concerns, as well as the time of the day.
Reader insights
Be the first to share your insights about this piece.
Add your insights