5 Must-Have Mobile Apps For Every Student
The Student mobile app below enable prompt learning and is useful for numerous student across various fields. Ensure to download one or more of the below applications.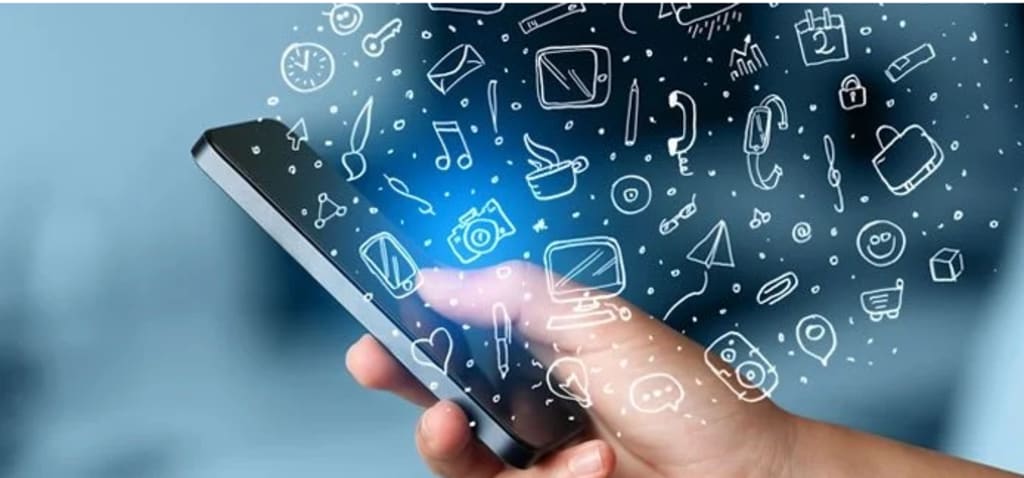 student mobile app
To make studying easier, it is essential to have student mobile applications that facilitate learning. Although most individuals undermine the role of technology in classroom activities. However, despite different hearsay about the disadvantages of social media, they ain't that bad in a school environment.
Note that as the year passes, more developers come up with the latest designs of platforms that come in handy for students. Generally, the 5 must-have mobile apps for learners are carefully selected across different locations with the identification of the significant roles they hold.
Ursafe
The level of insecurity within the last decade surges so there is a need for appropriate safety measures. As an undergraduate or postgraduate, you might need to keep late-night times, so, in order to feel secure and require help when necessary, you should have Ursafe as your preferred security student app.
You can't be sure when you will be in an emergency security situation, with Ursafe app, all it requires is a click or phrase and help will be on its way. In addition, you can record live audio or video to designated allies or security operatives when required.
Oxford English Dictionary(OED) app
Have you experienced a scenario of being in a classroom or among friends and finding it challenging to decipher a particular word? Similarly, I understand it can be embarrassing to walk around with a heavy dictionary in your bag or hand.
In order to appear natural and learn words meaning faster, simply download the Oxford English Dictionary app. Interestingly, it is free and available on android and iOS. Having this application makes you write better as a student.
Furthermore, it is very easy to navigate as the words are well explanatory with numerous synonyms and antonyms for a better understanding of the used context.
In addition, the learner's app is one of the best dictionaries with fine definition, spelling, and pronunciation to help you understand the actual word picture requested. To save time by flipping through a big dictionary, getting the OED app is an excellent idea.
Microsoft Office
When you have the Microsoft Office application on your phone, you don't have to worry about carrying a bag that contains loads of books. In other words, it helps to store classroom information digitally. It is available on iOS and Android as you don't have to pay any charges before use.
Login to Google Play Store to get the app with the logo as shown above to confirm its identity. The presence of Microsoft Office helps students simplify activities relating to Excel, Word, or Powerpoint.
The packages make it easy for students to learn better without much disturbance. Another advantage is, you can edit vital details in your essay or book, the software makes it easy to identify the required space that needs correction with an option of more research from the internet, unlike the traditional book that might make your work look rough.
Irrespective of your location, carrying cumbersome books becomes a thing of the past as long as you have Microsoft Office and access to your cloud files. This application is a great feature for graduates and working-class individuals, ensure to download it soon.
Office Lens
Office Lens can come in handy for learners across different fields of study. Whenever you are in a class and the instructors draw an image on the board, instead of wasting time trying to replicate the diagram, let Office Lens help to capture the picture.
With this application, you don't have to worry about losing concentration in the classroom as it also saves time. Interestingly, you can download on iOS and android with zero required payment.
Complex diagrams might be difficult to replicate, let Office Lens do the hard work for you. All it requires is to ensure the camera directly faces the board and captures the image, the app helps crop out the necessary diagrams and save them to your phone. Another reason why it is an excellent classroom tool is, the app can align and edit images from any angle so you get a better understanding when studying.
Mathway
Many students complain when faced with mathematical puzzles. Some ask is there an option that can enable them to tackle this difficulty with less stress? Well, Mathway helps numerous classroom learners to solve their math challenges, consider downloading it soon.
Numbers can be confusing at times, especially memorizing different formulas. With Mathway, you can easily prepare for any exam and spend fewer hours brainstorming. All it requires is to input your problem and get a solution on Mathway.
The application aside from providing a step-by-step guide that leads to the answer is the perfect option for studying in leisure time.
Conclusion
If you have the above application on your phone, learning becomes easier and more fun. However, if you have suggestions/recommendations concerning the 5 must-have student mobile apps, kindly drop a comment below.