5 Benefits of LinkedIn Learning
and Courses Variety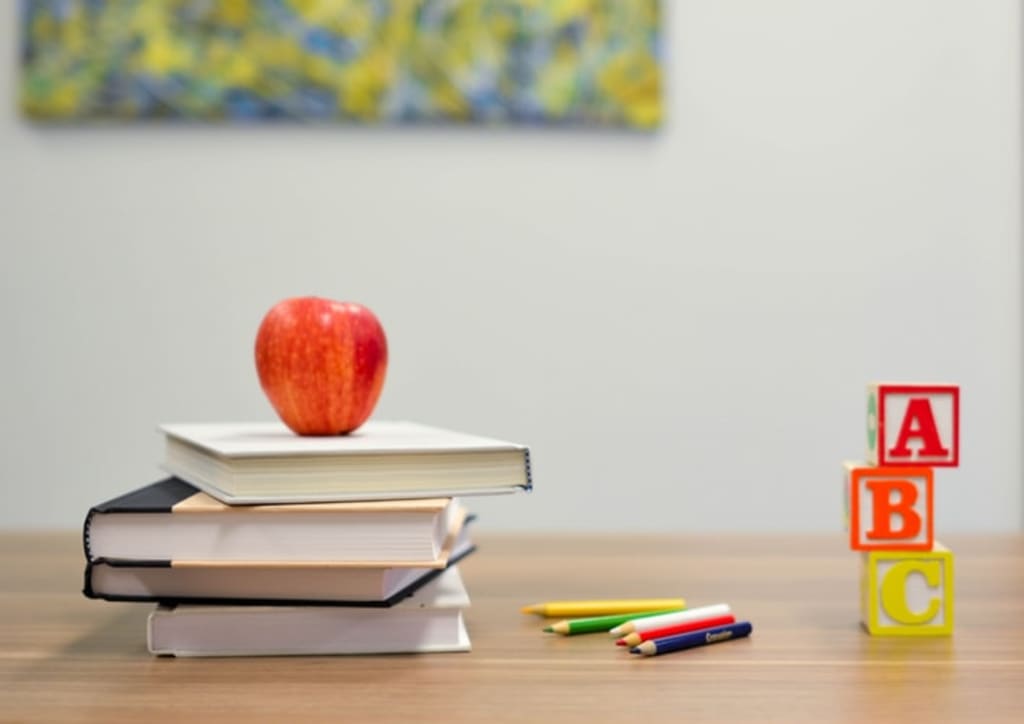 If you want to advance in your career, the best thing to do is to find some courses that will help you to learn new skills. There are a lot of courses available online and you can take advantage of it in order to find exactly what you're looking for. Depending on what skills you need to learn or to enhance, you can just search for it online. but if you happen to be with Linkedn already, then you're in luck since they also offer courses that will help you to upgrade yourself.
Linkedn Learning can provide you these courses and if you're already a member, you can benefit from this program a lot. If you are actively trying to find a new job or plan to shift into a different career, you will need to learn new skills. This way, you will be qualified for that new position you are aiming for or even get a promotion with your current job. It's the best place to start on your way to a better career.
What Are the Benefits of LinkedIn Learning
1. Affordable Way to Learn
Compared with some websites that offer courses online, LinkedIn Learning is an affordable option. Get your first month for free. You can only get the Premium subscription starting at $19.99 a month if billed annually. If you want to save more, you can take advantage of the annual subscription instead. It means that you will get two months for free so it's a better option if you are planning to be updated all year round.
Udemy is one of the popular websites that also offers online courses. However, you need to buy each course separately from each other. If you need to learn how to become a Virtual Assistant, for example, you will have to buy the courses associated with it. This can end up paying a hefty price. The price range of their courses is between $20-$200 per course. Some of the courses you may need might be pricey so you might end up not learning everything that you need to learn about.
With LinkedIn Learning, you can get all access to all the courses that you may actually need. If you are interested in learning other unrelated skills to your goal, you can also do that since there's no limit what you can access within your subscription period. You can learn as much as you want when you want without having to pay more. That way, you can save your money for other important things.
LinkedIn Learning also provides one month of free trial with full access to the whole library of courses. If you did not like the platform, you can cancel the subscription before you get charged. This is a legitimate offer so you can take advantage of this free trial to see if you like it first before paying the subscription. Since they are confident about the quality of their available courses, most likely you will continue with the subscription since you already know that they can deliver.
2. High-Quality Courses
It offers high-quality content that will be taught by credible experts. You don't have to worry about not learning from an expert since LinkedIn Learning makes sure to screen the credentials of these coaches before allowing it in their platform. That way, you can make sure that you are getting all the knowledge from experts not just from random people online.
- You can access 15,000 courses in 7 languages
If English is not your first language, you don't have to worry. These courses are available in 7 major languages. That way, you can easily learn since you can understand the course better if it is taught in your native tongue. It's not always easy to struggle with the course and adding up the language barrier is not an effective way to learn. That's why LinkedIn learning made it possible in order for employees around the world to have the ability to upgrade their knowledge.
- Get updated with more than 60 new courses
You can be up to date with more than 60 new courses every week. This way, you can always check new topics that you can learn about business, technology, creatives, and many more. Learning is a continuous process in order to achieve a better version of yourself. This way, you can open more opportunities for you to grab in the near future. Don't get stuck with what you already know. If you do, you will not grow intellectually and getting that promotion won't be a possibility.
- Choose between macro or microlearning
LinkedIn Learning offers bite-sized learning videos so that you can keep on learning. You will have an opportunity to learn a new skill without getting too overwhelmed. It's not easy to go through information overload if you have experienced it in the past. This program will allow you to learn at your own pace so that you can take the knowledge without getting all the information all at once. It's best to go through microlearning if you need to update yourself but you still have other tasks at hand. But you can also go for macro learning in order to focus on your career development and achieve it in a much shorter time.
3. Personalized Recommendation
Depending on your career path, LinkedIn Learning can also provide a personalized recommendation in order to focus on your goals at the moment. They deliver a personalized recommendation for you by providing relevant courses from your LinkedIn connections, peers learning, and the right skills so that you can have a successful career. You will not have to browse through all the courses by yourself since you can just go ahead and take the course that is recommended for you. It will make your learning to be more relevant to what your organization and peers are learning at the moment so you will not get left behind. It will help you to stay up to date and learn new skills that your company needs especially when it comes to promotions.
4. Interactive and Social Learning
Learning should not be boring at all times. You can have fun learning if you can have a more interactive, social, and intuitive approach. Good thing LinkedIn Learning offers these features in order for you to stay engaged with learning since you are enjoying it. They have a modern interface that helps you to cut the clutter and organize your learning tools. You will also get access to the recommendation on your home page and also an easy-to-use search tool. This way, you can just search for the content that you want to learn without spending so much time just to look for it. You can also interact with the experts or even your colleagues who have taken this course before. This way, you can share thoughts and ideas or even ask questions for clarifications. Most of their courses have a quiz, exercise file, and other documents so that you can apply and practice what you have learned.
5. Learn On The Go
You don't have to be confined in front of your computer in order to get through the learning content on this platform. These courses are available on mobile devices as well so you can have access to it when you want to be productive while traveling. It's both available online and offline so you don't need to worry if you don't have access to the internet at the moment. You can still learn while you're commuting or traveling and have to deal with traffic. Instead of wasting your precious time, you might as well access your course so that you can learn wherever you are. You can also create a learning portal where you can have your learning content in place. If you are a business owner, it can engage your employees whenever they go to their LinkedIn account. They will get recommended learning courses on their homepage so they can access it anytime.
LinkedIn Learning Course Variety
1. Online Business Courses
It's all about the business courses that will help you to learn how to manage time and projects. You can learn how to be more productive with the use of business software and technology. Become a better leader of yourself and to others. It can provide you learning opportunities that will help you all throughout your corporate career.
Some examples are Excel 2016 Essential Training, Strategic Thinking, Note-Taking for Business Professionals, Understanding Business, Business Math and many more. These courses can help you to learn so much about running a business and also gain skills in the tools and software that can be helpful for the company.
2. Online Creative Courses
This is also called the creative library since the courses are all about creativity. It contains a collection of courses about tools, creative skills, design, and engineering. It consists of learning videos that cover a wide range of topics. So if you are a creative professional, you can benefit from this library of content that will surely help you boost creativity and make it easier for you.
Some courses within this library are, Creativity Bootmp, Creative Thinking, Learning the Adobe Creative Cloud 2019, Social Media for Graphic designers, Photography 101, and a lot more. You will definitely learn so many things from this area and you can upgrade your creativity and skills. This will be the best place to learn further and advance with your career.
3. Enhance Your Tech Skills
This can help to enhance your tech skills especially if you are not that tech-savvy. It also offers aspiring tech professionals to learn about platforms, applications, and programming languages. If you are a professional wanting to enhance your technical knowledge or simply just interested to know how the technology works, then you can start learning from this library.
Courses from the technology library examples are Git Essential Training: The basics, Learning VPN, Google Cloud Platform Essential Training, Introduction to Web APIs, Creating your IT Strategy, and many more. You will learn so much about modern technology and apply them to your current position. Or you can also use the skills that you will learn in your career advancement.
4. Training for Teams
LinkedIn learning also offers training for teams in order to achieve your organization's success. You can discover new ways to train your team. This way, you can help your employees to grow and to have them ready to take a higher post in your company. It will make learning fun and easier for your team since they can go through these learning courses available on their LinkedIn home page.
For this category, you will have to request a free demo in order to customize training based on your organization. This will provide a great impact on your team and help them with their career development. It will also help them to better manage their role in the company or have them ready for bigger responsibilities. So for more information, you can visit their website.
Conclusion
LinkedIn Learning is the best source of online courses around the internet today. There are a lot of benefits that you can get from it. Not only you can try it for free for the first month, but having access to all the learning content is not a bad deal. All you have to do is to try it in order for you to experience it first hand. That way, you can start learning in order to update your knowledge and skills. This will give you a good head start with your career.
Sticking with what you know is a thing from the past. Nobody will be able to take a new and better role if you don't know the new skills that you have to use for your target position. Since LinkedIn Learning also provides a certificate after every course, you can show it as a proof that you are a certified professional. It will be the best investment that you can get for yourself or for your employees if you own a company.
About the Creator
A highly regarded writer known for her insightful and engaging content. With a passion for storytelling and a talent for crafting compelling narratives, she has made a significant impact in the world of online writing and content creation.
Reader insights
Be the first to share your insights about this piece.
Add your insights