18 Totally Flexible Ways to Make Money in College Without Dropping Classes
School got expensive? Actually, you don't have to quit college to earn some money. Get to know how.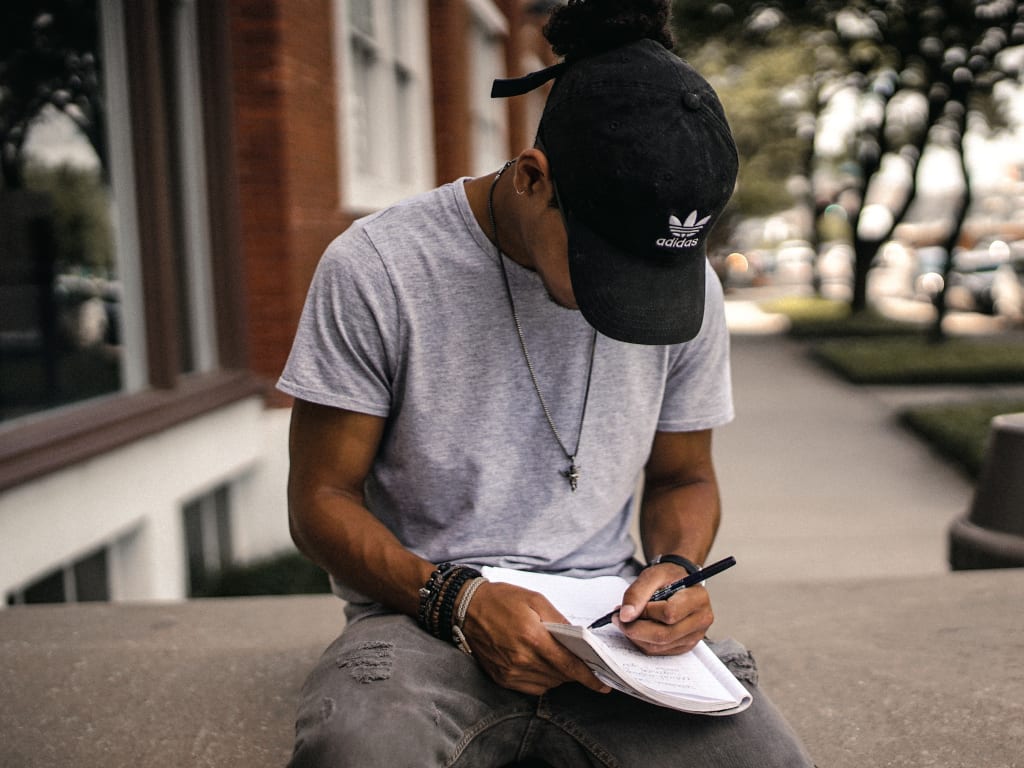 Every college is different. Every student is different. Still, there are some things in common between all colleges and all students:
Education is getting too expensive, so the students and their families have trouble covering the costs.
Most students want to get jobs, but they are afraid that a job would force them to fail or drop classes.
We can debate for hours on the question: Why is a school so expensive? Also, why is it so challenging? But we won't get to the bottom of things. The simple truth is that you're there, and you have to cope with the challenges.
It's time for all students to understand that they don't have to choose between a job and their studies. They can have it all. A job will help you get through the first year, but it will also get you throughout the entire degree program. That's because a job supports your social life. Instead of spending all your time in class and around a few people, you'll expand your circle of connections. In addition, you'll be earning an income, so you can become part of the social happenings without feeling guilty about spending the money of your parents.
How can you find the perfect balance between a job and your studies? You just need to consider flexible work opportunities. We'll list 18 really flexible ways to earn money without sacrificing your studies. Some of these opportunities can't be called jobs, but they get you some money so we'll include them anyway.
1. Work as a virtual assistant.
According to the information provided by PayScale, the hourly salary for a virtual assistant is $15.61. So if you work 20 hours per week, you'll be making around $300. That's not too bad for a part-time job that's not really demanding.
The typical responsibilities of a virtual assistant include administrative tasks, ticket and accommodation booking, and calendar management. You can do it right from your dorm room. All you need is a laptop and a good internet connection.
2. How about house sitting?
This is a classic job for students. You're practically living in someone's house for a brief period of time, and they pay you for the service.
The job may also involve taking care of a pet.
The first step towards such a job is becoming part of a Facebook group. Clean up your social media profiles, since the potential clients will certainly check your online reputation.
Also, it's important for you to create a profile on Trusted House Sitters. That's a safe and reliable service that people trust when they are about to let someone in their homes.
3. Work as an editor.
Is your English really (and I mean really) good? If that's the case, you can work for a custom essay writing service. Top-ranked services like EssayOnTime, college essay writer, and xpert writers usually work with editors who already have degrees. Still, you can contact their teams and ask for opportunities. If you pass the tests, you might get a great job!
This is a very flexible job since you can accept as many tasks as you can handle in a week. You'll be editing the papers of students who need assignment help. It pays really well. The top-ranked services charge quotes starting from $10 per page for editing. The service will take a fee, but you'll still be left with a nice payment for a single paper.
4. Work as a translator.
Do you speak at least two languages fluently? If that's the case, you can work as a translator!
Start looking at the opportunities at freelancing websites, such as UpWork. Search for gigs that require translators. Since more and more websites are going multilingual, this type of service is in high demand.
You'll set your own price, so check the competition and set a reasonable hourly rate.
5. Work as an academic writer.
Students who can write? That's an endangered species. Most students go to services like write my essay for me to get help with their papers. If you're one of the few ones who can write great papers, you can benefit from that skill.
The problem is that the best services, such as paper writing pro. and EssaysOnTime AU, will only hire writers with postgraduate degrees. So you can offer your services through bidding or freelancing platforms, where you'll have to negotiate the price with your clients (other students).
But if you want a really safe job for a top-ranked writing agency, you can work as a blogger. Just send direct messages to the top-ranked services and ask if they would like to work with a student, who can share real experience and tips for other students. Make sure to aim at high-quality services with a great reputation. For example, you can read UK Assignment or DoMyWriting review before you start sending those emails.
6. Start your own website.
Do you have a particular hobby or interest? Why don't you start a blog or website about it? You'll have to invest time and effort before it gets really popular and it starts getting you money through ads and sponsorships.
But, with time, you'll really appreciate the passive income.
7. Become a social media influencer.
Fashion, technology, fitness, travel, studies… there are social media influencers across all niches. You just need to choose your interest, get solid photography equipment, and invest time in creating attractive social media posts. When it comes to influencers, Instagram is their favorite platform.
If you use Instagram, you're surely following influencers. These are not celebrities. They are regular persons, just like you and I. But they are great at benefiting from their social media presence. They get paid for it. If you think you can do that, you should simply try.
8. Start using Amazon Mechanical Turk.
At this website, you'll get connected with businesses that need people to perform simple tasks for them. Your task can be to identify something in a video or photo, identify duplicate content from business listings, verify restaurant details, and much more.
The payments per tasks are minimal. Still, the tasks are very simple and you can perform multiple within an hour. People report average hourly earnings from $6 to $10 on this platform.
9. Become a personal fitness coach.
Do you love your exercise? Why don't you get certified in a really cool program? Then, you can offer your services as a coach in a local fitness center.
You can do the same thing with yoga, but keep in mind that the certifications programs, in that case, will be longer and more challenging.
10. Sell things on eBay.
Old textbooks? Books? Clothes you no longer wear? You can sell anything on eBay. If you see that things are going well, you can even upgrade your store by purchasing wholesale items and selling them for a higher price.
11. Work for a cleaning company.
It's a dirty job, but someone has to do it. Plus, it helps you earn a decent income. With an hourly rate from $20 to $40, you could be earning up to $80 per day with only two hours of work. It's not perfect, but it's not bad at all.
12. Sell your art.
Are we dealing with an artistic soul here? That's great! You probably love creating in your free time. You can turn art into something more than a hobby. Start selling your stuff on Etsy and you'll be making money in no time.
Of course, you have to be really good, since the competition there is stiff. You can sell all kinds of handmade items, such as jewelry, paintings, leather goods, clothes, and more.
13. How about becoming a freelance programmer or graphic designer?
If you're studying programming or graphic design, you already have some skills that are heavily requested on the market. You can start using them! Freelancing platforms like Upwork and PeoplePerHour offer great opportunities!
According to PayScale, the average hourly pay for programmers is $28.29. Not bad at all, don't you think?
14. Become a restaurant server.
The hourly pay for restaurant servers is minimal. Still, you can earn good money through tips. The trick is to find a restaurant that can let you work in the evenings, so you won't have to cut classes just to get to work. The fancier the restaurant, the better the tips.
15. Become a freelance writer.
We talked about academic writing platforms above. That might be too challenging for many students. But even if you're not great at writing essays and research papers, you could be great at writing articles and blog posts.
You'll find tons of gigs on freelancing platforms. But you have to be really good if you want to attract the best clients and establish a long-term connection with them. According to the information at PayScale, the average hourly rate for freelance writers is $23.99.
16. How about dog walking or pet sitting?
Many people love their dogs to bits, but cannot spend enough time with them. They have busy schedules, so they have to hire other people to walk the dogs every day. You can be that person for them. You'll just have to balance your schedule, so it will fit the walks between or after classes. You don't want to miss a class just because you have to get to the dog park.
Pet sitting is another option. When people go on vacation, they might have to leave their pets at home. If you work as a dog walker, it will be easier for you to get a job as a pet sitter.
17. Drive for Uber.
Do you have your driver's license? Do you have your own car? Then you're ready to start your job as an Uber driver. This is a great way to make money on your own schedule.
If you're really committed to driving during weekends and evenings, you'll make hundreds of dollars per week. But don't neglect your studies!
18. Sell your photographs.
Serious websites don't want free stock photos. They make them look cheap. They are ready to pay for high-quality photographs that are highly relevant to their niche.
If you have a great camera and awesome photographing skills, you should definitely start this business. You can sell photographs through iStockPhoto, Shutterstock, and other similar platforms.
Are you ready to work it?
It's not easy to survive college when you don't have enough money for partying, eating well, and all other pleasures you want. It's okay. You can get a flexible job that allows you to achieve a balance. The list above was pretty extensive, so you probably noticed something you like.
Are you ready to work towards your comfort?
About the Creator
Tiffany Harper began her career as a journalist in the educational publishing house. Now she works as an experienced expert writer, mostly in education, business, and technology area. Please, contact her on Twitter.
Reader insights
Be the first to share your insights about this piece.
Add your insights