11 Top-Notch Proofreading Tools for Students
When you want to promote a business online, you engage in content marketing. Even if you hire writers to develop content for you, you'll still have to check its quality before publishing it. Whatever the case is, you can't avoid the need for editing or proofreading.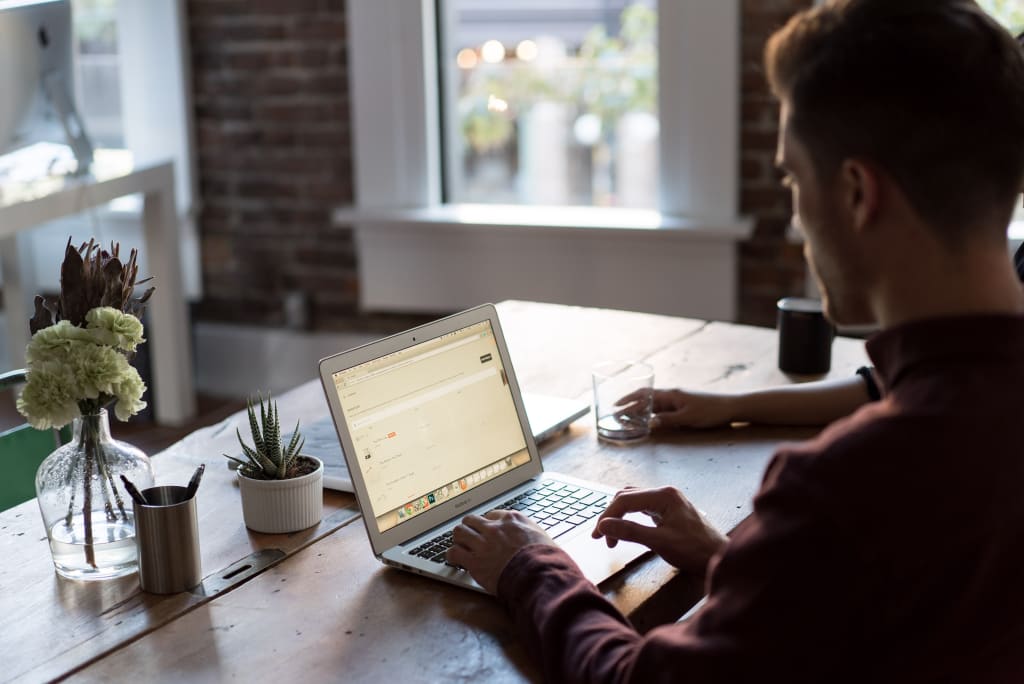 If you're a content writer, editing is even more important for you. Without this stage, the content seems incomplete. It's not just about spelling and grammar errors. It's about redundancy, complexity, and lack of readability. Only a thorough process of editing will help you deliver a flawless copy.
To understand why editing is so important, let's see what the online audience thinks of flawed content. Disruptive Communication surveyed Internet users, asking them what damaged their opinion of a brand on social media. Guess what the major turn-off was? Poor spelling and grammar.
Even on social media, which is considered to be a less formal environment, grammar matters. You can only imagine what the audience expects when checking out a brand's blog or website. Perfection; that's what!
The good news is that once you're done writing the content, you covered the most difficult part. Now, all that's left for you to do is go through it and fix the flaws. Even better: There are tools to help you proofread with less effort involved. We'll list 11 of the best ones.
1. Ginger Proofreading
Some of you will say: It's just software. Yes, it's just software, but it's really sophisticated. The Ginger Proofreader is based on advanced technology that's pretty accurate in locating errors in your text. It will catch and correct typos, but grammar mistakes as well.
No, this cannot replace a real editor and you can't trust the software 100 percent. However, it may be the first step towards detailed proofreading.
2. Readable
Readability is an essential element of good online content. Many writers assume that if they write more complex sentences, they will elevate the quality of their writing. They are wrong. Long sentences with "advanced" words make the content hard to read. You'll just end up with an endless chunk of text that doesn't keep a reader's attention.
If it's hard for people to read your text, you failed as a content writer. But thanks to Readable, you won't allow that to happen. Just paste your text in the tool, and you'll get your readability report.
If you get a bad score, just make your sentences shorter and replace the big words with simple ones. That should fix the issue.
3. Hemingway App
This is a really popular editing tool. Similarly to Readable.io, simplicity is its goal. It also gives you a readability score. Plus, it helps you make your content simpler by warning you about passive and adverbs.
Hemingway App will recommend you to make long sentences shorter. It will also identify complex phrases and suggest simpler alternatives. Just follow these suggestions and you can't go wrong.
4. SpellChecker
If you're just worried about spelling and you want to get it fixed ASAP, this is the right tool to use.
The SpellChecker will quickly identify grammar and spelling issues. You can perform a basic check or advanced check. So choose whatever works for you.
The basic check is great for a final evaluation of your content. If you already went through the editing stage and proofreading is all that's left to do, run your content through SpellChecker to make sure it's absolutely clean.
5. White Smoke
White Smoke is great because it works as a fully integrated writing solution. It works in all browsers, MS Office, Google Docs, and Gmail. Wherever you write something, it will be there to track your words and warn you about mistakes.
That's great since the content marketing campaign is not limited to articles and website content. You also write on Instagram, Gmail, and Facebook, to say the least. You want a tool that tracks your spelling and grammar even there.
In addition to a grammar checker, White Smoke is also a plagiarism checker and translator.
6. Language Tool
This is another tool that locates spelling and grammar mistakes. It's similar to the ones we already mentioned, like Edu Birdie.
But there's an important difference: It works both in English and in German. So if you have a bilingual site featuring content in those two languages, you should check it out.
7. Best Dissertation
Now let's move onto the real editing/proofreading tools. Best Dissertation is not software. It's a service that connects you with professional editors.
You will submit the content, and they will make it perfect by any deadline you set. It's aimed at the market, so it's perfect if that's your focus. Since we're talking about professionals, you can rest assured that the content will be ready for publishing when you get it back.
8. Ninja Essays
This is another editing service with great professionals in its team. For editing, you may set the deadline from 10 days to only three hours. They guarantee timely delivery. The prices are affordable and the service is extremely safe.
The editors will work according to your instructions and will not affect your unique voice.
9. Essay Mama
This is an essay writing service. Students are its usual customers, but the list of services is not limited to essays. You can also get editing help for all kinds of content.
Given the fact that you'll work with academic writers and editors, you can expect great quality from them. The service is great for editing white papers, case studies, and eBooks, but it also works for simple articles.
10. Nerdy Writers
Nerdy writers is known for speedy delivery. Even if you need elaborate work in a matter of hours, you can expect these professionals to complete it for you.
The team offers writing services, but you can also get your content edited. The prices for editing and proofreading are very affordable.
11. Rush Essay
If you need a trained and experienced editor to improve your content, this is where you'll find one. Professionalism is a major strength of custom thesis writing service.
If, for example, your content is related to marketing, you'll work with a marketing expert to improve it. Whatever the niche is, the team will find the perfect editor to improve your content not only in terms of grammar and spelling, but context as well.
Content writing is not just about writing.
Without proper proofreading, your work is not complete. This may be a boring stage and it's pretty easy to start thinking about avoiding it, but thanks to the tools that make it simple, there's no reason to avoid it.