10 Best Free Online Classes for Adults in 2020
Free online classes expand your horizons, increase earning potential, and teach new skills.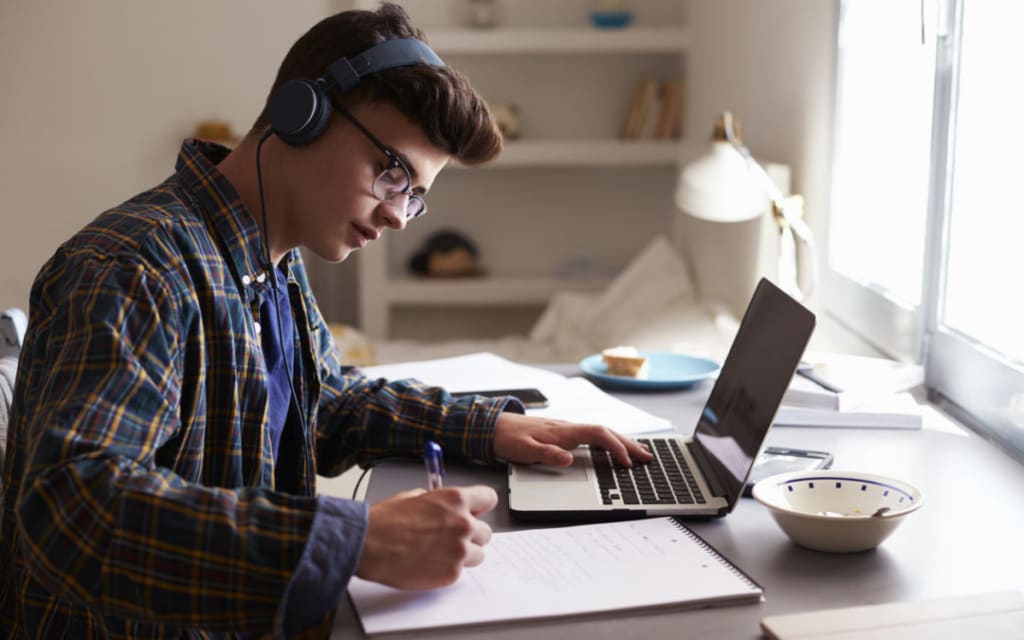 source: infomance
Taking online free adult education classes is a great way to succeed at work while boosting your self-esteem. We looked at the best sources for free adult online classes and evaluated each for material, educational experience, and flexibility. Here are our picks for the 10 best free online adult education sources.
1. Best for Small Business Owners: SBA Learning Center
The U.S. Small Business Administration (SBA) offers a wealth of resources for aspiring, new, and established business owners through its SBA Learning Center.
This assortment of free online courses is grouped into three categories: Plan Your Business, Launch Your Business, and Manage Your Business. Courses cover beginner topics such as how to write a business plan and financing options, as well as more advanced subjects, including how to sell your business and recruit and retain employees.
Find courses for yourself and your employees to help understand and grow the facets of creating a successful business.
2. Best for an Ivy League Experience: Coursera
Coursera offers thousands of free courses from respected and prestigious universities. It's the place to go if you're interested in college-level courses, but don't want to spend the money to enroll in a university. These free courses don't generally count toward degree credit. However, these courses are as challenging and rewarding as any college course.
If you want to earn an online master's or bachelor's degree in business, data science, public health, and more, Coursera offers affordable options.
Coursera's vast course catalog is sure to have topics that interest you, including courses to help you move ahead at work, boost your resume, or take a step closer to your dream career.
3. Best for Practical Life and Business Skills: Learnthat.com
Learnthat.com offers free online tutorials for adults in four categories: business, lifestyle, personal finance, and technology. With a range of video and text-driven courses, Learnthat.com teaches practical life and business skills to help you achieve your goals.
The tutorials are generally brief compared to other course offerings but are a great place to get started. For example, business owners can learn how to do performance reviews or study the advantages of incorporating. On the tech side, you'll find a nice foundation of website and social media marketing tactics. Also, if you're getting started with managing your money, Learnthat's personal finance courses are a great place to begin.
4. Best Typing Tutor: Learn 2 Type
Learn 2 Type is a perfect place to brush up on your typing skills, a vital ability in today's tech-centered world. Use this site to gauge your current typing speed and learn how to type faster for free.
This is a perfect resource for beginners and for those who can type but want to improve their speed and accuracy. It's great for adults and teens alike, and also offers Learn 2 Type for Kids and Typing for Tots tutorials.
5. Best for Educational Variety: YouTube Educational Channels
YouTube is a free source of rich learning materials, including curated education-related channels and content gems you may stumble onto as you browse the YouTube offerings.
Enter any subject into the YouTube search function, and you'll find hundreds of results. While you may have to sort through some questionable videos, there are many qualified instructors and experts on the platform. Find college lectures and public speeches, as well.
Some of the best educational channels to check out on YouTube include Crash Course, with educational videos covering everything from entrepreneurship to artificial intelligence to World War II. The Ted-Ed channel has videos that convey complex topics in an easy-to-understand manner. The National Geographic channel is a must if you're passionate about nature and the environment.
The education opportunities are endless for inquiring minds of all ages.
6. Best for Learning How to Code: Free Code Camp
If you're interested in learning how to code, Free Code Camp is an amazing resource featuring a community of programmers. Learn to code, build projects, and earn certifications. There are thousands of videos, interactive coding lessons, articles, and an active community forum that offers project feedback, career advice, encouragement, and more.
Free Code Camp says more than 40,000 of its students have gone on to tech careers at companies such as Apple, Google, Amazon, and Microsoft. If you're looking to change careers, Free Code Camp is a great place to start.
7. Best for Learning a New Language: Duolingo
Duolingo is a simple, user-friendly, and intuitive way to learn a new language. Its gamified instruction methods have you earning points for right answers, racing against the clock as you complete assignments, and staying motivated with rewards.
Duolingo says there's proof its method works, with 34 hours of Duolingo instruction equivalent to a semester of a college language course.
Duolingo is free to use through its website or iOS or Android mobile apps. Upgrade to Duolingo plus if you want to remove ads.
8. Best for Professional Development: FutureLearn
FutureLearn's offerings are similar to those of Coursera, but FutureLearn's intuitive interface makes it easy to find ways to enhance your professional development. Take an online communication or leadership course to strengthen your management style. Take courses to boost your teaching career and skills. Or, get healthcare training to improve your medical field job prospects.
Courses are free to join and learn from. However, you'll need to pay to get a completion certificate or to apply course credits toward a degree.
9. Best for Name-Dropping: Harvard Online Courses
If you've dreamed of studying at Harvard, make that vision a reality. Harvard has an impressive array of online courses that anyone can take, and many are free of charge. Free courses are presented in conjunction with online learning site edX.
Browse courses in Art & Design, Business, Education & Teaching, Health & Medicine, Social Science, and more. Courses range from one to 12 weeks, and you can filter the options to take introductory, intermediate, or advanced classes.
When you find a free course you're interested in, select Take Course, enroll in the course, and create a free edX account. Pay for a Verified Certificate if you want an official course completion document. Harvard Online Courses also has an array of paid courses starting as low as $30.
10. Best for STEAM Learning: Kadenze
Kadenze specializes in education in science, technology, engineering, art, design, music, and math. There's a fascinating array of courses that range from museum education to creating comics to using machine learning in music and art.
To get started, sign up for a free account and then peruse the course catalog, browsing by subject and skill level. Join many courses for free and learn at your pace, or upgrade to a premium membership for $20 per month to enroll in unlimited courses, receive grades and feedback, submit assignments, and build a portfolio.
Content owned by: Infomance