Your website pollutes the skies just as much as a jet plane
So it's time to do something about it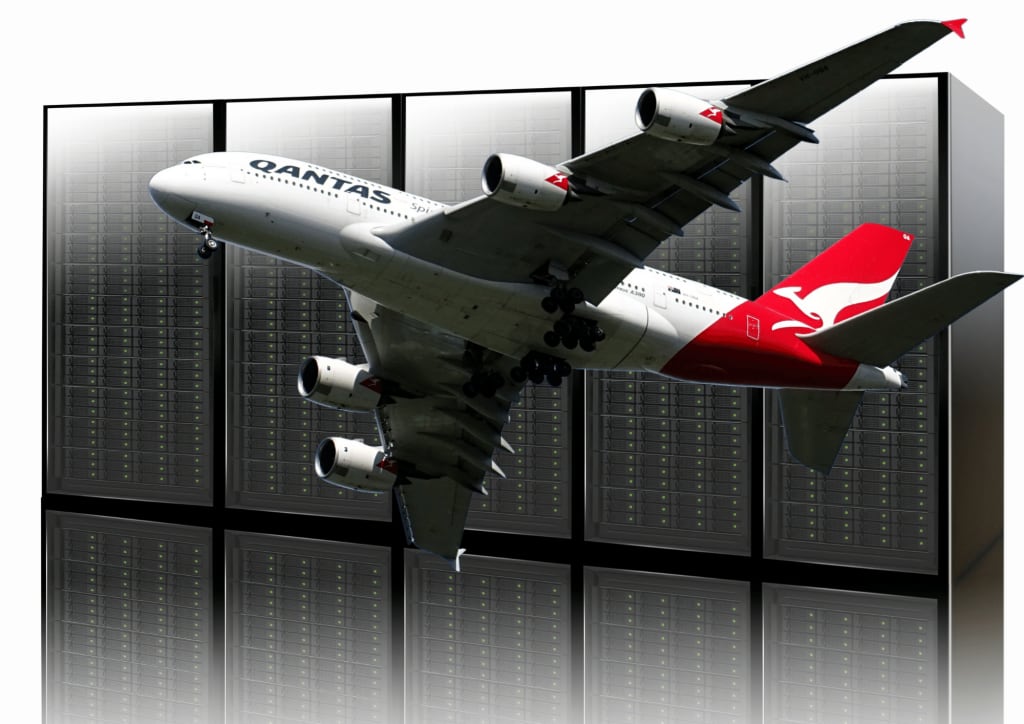 You know that flying causes dangerous carbon emissions, yeah? About two per cent of the whole global warming output comes from aircraft.
But websites are just as bad. Another two per cent comes from data hubs containing thousands of servers to store millions of websites. Perhaps yours. Maybe you've got a blog that's polluting the atmosphere?
There are 1.7 billion websites in the world, by the way, compared with 39 billion global flights each year.
Worryingly, data pollution is expected to grow from the current 2% of the world's carbon emissions, to account for a massive 14% by 2040.
So what can we do about this?
One simple thing that will make a massive difference.
Look at who your website is hosted with, and if it's not GreenGeeks, Eco Web Hosting or Siteground, you should consider switching right now.
The site migration will be handles for you, and there aren't usually any extra costs. You may end up saving money. But the price of not doing it is way too high.
Don't listen to the blogging experts
If you're running a blog, you may well have got to that stage by following the advice of blogging 'experts' online.
It's a familiar path they lead people down: You are told that you can make lots of money through blogging, and all you have to do is set up your own Wordpress website, using this link to Bluehost…
It's almost always Bluehost. At least 90 per cent of the time. Know why? Bluehost offer one of the best rates of commission to affiliate marketers, which is what the blog gurus actually are. Writing content in order to get you to follow in their illustrious footsteps, so that they can earn money when you do so.
Which is what I do, too, occasionally.
Cards on the table.
But with one significant difference.
I don't promote web hosts like Bluehost because, even though I could earn more money doing this, I will only promote hosting companies who perform well, while also actively helping to fight the climate crisis.
Why is this important?
The climate crisis is the biggest deal in the history of the human race. You need to wake up to that fact if you haven't already (but feel free to browse my own green-hosted website greengreengreen for evidence).
Clearly, responsible web hosting companies should be trying to offset their devastating energy use in some way.
But there aren't too many web hosts in the world that appear to give a damn. Hopefully that will soon change. For now, please consider switching your blog to one of the greenest hosting companies mentioned in this article.
Oh, and read to the bottom for a few tips on how the design of your blog or website could also help to conserve energy. Every bit of help counts.
What is green web hosting?
Green, sustainable or eco friendly web hosting tends to translate as the hosting provider proactively taking actions that involve carbon offsetting or renewable energy usage, to reduce the environmental impact of their servers' energy consumption.
They can use renewable energy to power up the servers, so instead of relying on fossil fuels, they generate electricity from wind, solar, tides and geothermal heat.
Companies can also buy carbon credits — a permit to emit carbon dioxide a long as action is taken to offset their carbon footprint.
Other efforts include planting trees for every plan bought, as trees naturally remove carbon emissions from the air around us.
The 3 Best Green Web Hosting Companies Right Now
1. GreenGeeks

There is one company that usually comes out on top when it comes to eco friendly credentials and features — GreenGeeks.
Calling itself the "World's #1 Green Energy Web Hosting Provider," and with some justification, GreenGeeks formed way back in 2008 and was recognised a year later by the United States Environmental Protection Agency as a Green Power Partner.
GreenGeeks works closely with the Bonneville Environmental Foundation (BEF) in Portland, Oregon, which calculates the company's yearly energy consumption and carbon footprint.
It then puts THREE TIMES as much energy as it has consumed, back into the grid, via renewable sources. That's what make GreenGeeks especially eco friendly.
GreenGeeks says: "This matches the energy we consume, as well as two other companies our size. This is our commitment to the environment and to our customers and has been since the beginning."
Now that's great, but hosting companies do still need to deliver on performance — notably website speed (slow sites use up more energy as well as affecting Google rankings).
Independent hosting performance testers Review Signal produce annual reports on web hosting companies, and in 2021 rated GreenGeeks A+ and recognised it as a top-tier WordPress hosting company.
To achieve this status, a company has to maintain a consistent 99.9% uptime during the testing period — that's basically never losing connection.
On top of that, the load testing, which simulates very heavy website use, has to have no impact on performance. So you can see that GreenGeeks delivers on both environmental impact and web performance.
And yes, I do have a discount offer link for you, starting at just $2.49 a month. Check out GreenGeeks here.
2. Eco Web Hosting

A UK-based company that doesn't tend to get as much limelight or credit as GreenGeeks is the aptly named Eco Web Hosting — but it, too, has earned a 2021 A+ performance status by Review Signal.
The company offers impressive green credentials. Eco Web Hosting publishes monthly sustainability reports as proof of its work to protect our natural world.
For example, in April 2021, the company planted more than 7,900 trees around the world, including in Haiti, Indonesia, Nepal, Madagascar, Mozambique, and the United Kingdom. It also funded two Gold Standard projects in Thailand and Honduras.
Carbon offsets come by way of working with tree-planting organisations for each website hosted.
The company adds: "All our websites are hosted on extremely energy-efficient servers, and we are always finding new ways to improve our efficiency.
"Our staff works together to run an eco-friendly business, including working remotely and using green energy suppliers."
Clearly, Eco Web Hosting is another serious green contender, and maintained an incredible 99.99% uptime in tests.
Check out a discount offer here with Eco Web Hosting, starting at just £3.49 a month
3. Siteground

Here is an example of how I see things going. Siteground is a big player, officially recommended by WordPress. The company has recognised that it has a duty, a responsibility, to give something back to the planet.
So what SiteGround did was transfer all its data to the Google Cloud platform.
That's important because Google matches 100% of the energy it produces with renewable energy equivalents, by purchasing Renewable Energy Certificates (RECs).
SiteGround explains: "Google's data centers match 100% of the energy consumed by their global operations with renewable energy, and maintain a commitment to carbon neutrality.
"Efficiency is another key factor of green web hosting. Simply put, every website operation is managed and executed by its hosting server processor, and requires CPU, RAM, and storage resources.
"The heavier your website is, the longer its server processor and resources are in use, the more electricity it consumes."
Eco efforts away from website hosting also place SiteGround in a powerful position. For example, the company built its new headquarters in accordance with the Leadership in Energy and Environmental Design (LEED) requirements.
They also encourage their employees to lead a more eco friendly lifestyle, offering company e-cars, e-bikes and free e-charging stations.
SiteGround bans plastic water bottles, containers and water coolers in the office — instead it installed water filter dispensers.
And for every order made they plant a new tree. So yeah, pretty green.
As far as Review Signal was concerned, Siteground earned an A+ rating in 2020 and an Honourable Mention in 2021, stating: "The Load Storm test was great and had the second lowest wp-login response time. Uptime was above 99.99%. The only slight weakness was shown on the K6 test where it took a little while before the caches seemed to fully warm up and respond quickly." That isn't going to cause you too much concern.
Check out a discount hosting offer with Siteground here, starting at only $3.99 / £2.99 a month.
* There are a few other companies which have made some advances in being sustainable while performing well, but none offer anywhere near the green quality of the three mentioned above.
How to design an eco friendly website
There are decisions you can make yourself to make your blog or website environmentally friendly — or friendlier at least.
The more complicated your site design, the more energy it consumes each time it loads up.
So pay great attention to your site loading time — it is never a good idea anyway to have a slow-loading site, as browsing web users tend to have a short attention span, and Google ranks fast-loading sites higher.
Whether you design the website(s) yourself, or have an expert or team working on the task, don't be drawn in by the fancy bells and whistles and avoid the use of too many widgets, scripts, videos and images.
And remember — when you're working on the site or looking through it, in your home office or in the workplace, try to make sure you're being powered by renewable energy.
Sustainability
About the author
Journalist and blogger, editor of greengreengreen.org, on a mission to inform, educate and entertain
Reader insights
Be the first to share your insights about this piece.
Add your insights