Witchinit Ways Alter Existence
Innovative Sorcery for the Modern-Day Witch
Cackles over steaming cauldrons filled with toil and trouble. Toad tails, black hats, and cats, yes, this charm is firm and good. While all of this is relative to the witch, linking back to tales steeped in history, it's not the whole story.
So what is a witch, a real witch? I'll answer that for all who've never dipped their toes into this mystical orientation. We are first and foremost believers. Our beliefs may vary, but one doesn't, and that's our belief in magick. Not the typical rabbit in the black hat magic with a "c." The kind used in the real world to transcend the mundane with pure will. Beyond that, most identify as an old soul and trust in reincarnation. Planetary alignments, divination, crystals healing powers, and universal consciousness are our cup of tea. Stark lovers of nature drawing upon the four elements. Protectors of the Earth, fiercely dedicated to the planet's awakening, guided by light brought here to transform the planet. As above so below, an affinity between various planes, beings, and life. We are all governed by universal laws.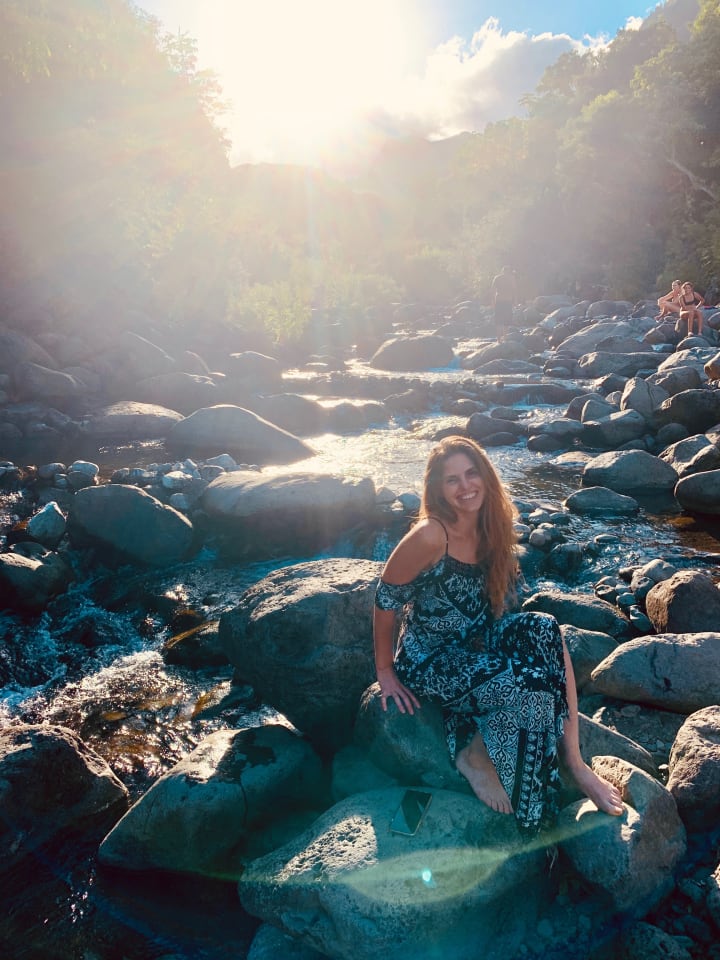 Every person has a unique purpose for living or dharma, used in this sense to represent our obligation, known as Kuleana in Hawaiian culture. Mine is to teach new ways of being and living in this World, starting with loving unconditionally. Love transforms all! Studies with water reveal the difference in molecules, purely from the frequency. A humanity of like-minded individuals resonate with the love frequency and are jumping on the bandwagon or, in this case, gypsy wagon.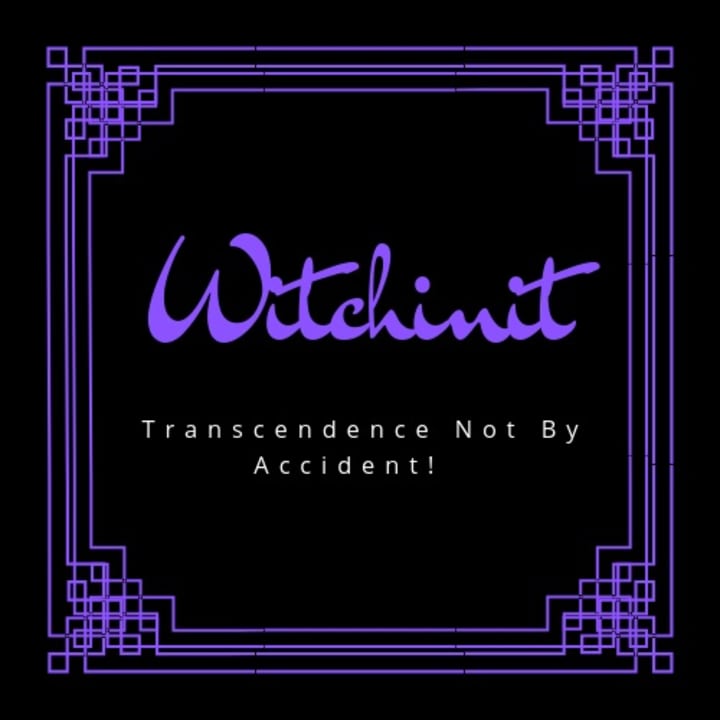 There is an awakening happening across the globe. People are becoming more aware of the impact our lives have. I relate to those change-makers & new age weavers. I aim to raise the vibration of the planet by sharing my words. I have a brand called Witchinit that has some following on Instagram @cosmicwitchinit. There I write about what lights me up inside -spirituality, connection, nature, tarot, witchcraft, and above all, love. The purest form of magick is love.
It's all about energetics. Our senses can shift not only our perspective but, in turn, the world around us. Literally, mind over matter. In this sense, spirit over mind over matter. There's an essence in it, which translates to "being." The people who resonate with what I have to say do so because it brings them connection, hope, and a little dash of magick in a world that can sometimes be too demanding, distrustful, and overwhelming.
Life is far from perfect, but to create an ideal world, one in which we exist, we must join forces. My wildest dream is for Witchinit to be an online coven. By using Memberful, this dream could become a reality. There would be two parts to the membership, Discord, and LearnDash.
Discord
The word itself causes stress implying a lack of harmony. However, I'm talking about the immersive app for hanging out. Meberful integrates directly with it, making it easy to use for teaching and, most of all, building a tribe. Imagine an online community where witches can share their crafts, sell products, create magick together & support one another virtually in an ever-changing global climate. This cyberspace would be a place where we teach each other alchemy to live out in our everyday life, which creates a ripple effect in our physical communities.
LearnDash
Built by WordPress and supported by Memberful, this software will be the cornerstone for the online courses. I plan to have all classes included in the membership, encouraging others to learn and then exchange their gifts in the Discord Community.
Online Courses:
A) Tarot: A class on reading and interpreting the cards with the symbols and psychic awareness.
B) Plant Medicine: Different medicinal plants will be taught, and the spiritual energy they carry.
C) Spell Casting: The Rule of Three will be covered, and the basics of witchcraft before doing spells. You'll be instructed in spells that don't break this rule.
D) Chakra Balancing: Teach the location of the chakras, what they represent and how to open and balance them.
E) Energy Field Clearings: We'll get into the importance of energetic hygiene, how to cut cords, and clear away any energy that's not yours or negativity.
F) Alchemy: Spiritual alchemy will be covered as well as the introduction into alchemy and the process.
G) Animal Medicine: We'll discuss and share the archetypes and symbolism of animals and what they mean in our dreams and our waking life.
H) Guidance: This will be a class about listening to our intuition and connecting to the Divine Source, and using that infinite wisdom in our daily lives.
I) Astrology: All the basics of astrology and the house placements concerning our own lives and evolution will be discussed.
J) Manifestation: The Seven Steps of Manifestation will be covered, and there will be practices for working with the universe and recognizing signs.
K) Grimoire: What it is and how to create your own.
These classes will not only bring a source of inspiration, but infinite knowledge.
Our supernatural gifts are a bridge to bring the planet back into balance. Whether you identify as a witch or not, if you have any interest in metaphysics, you will be drawn to this. There's something to be said for that. Explore the depths of yourself, this plane, and other dimensions. Trust and believe in this beautiful & ancient art. We all have magick within us; what's yours?
Humanity
A Witch | A Writer | A Guide
Across the Abyss of Time
Resonate?
Instagram:@cosmicwitchinit