Why Traveling Is Often a Colossal Waste of Time and Money
You're better off spending your vacation at home and saving money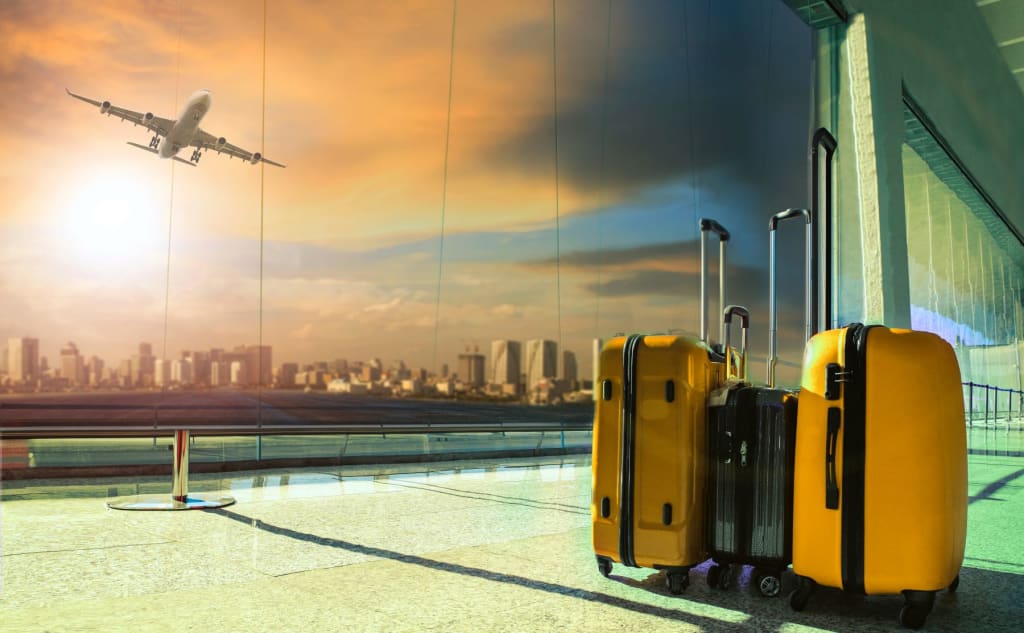 Photo by stockphotomania on freepik
I bet you're itching to travel again. Can't wait to pack a suitcase, go to the airport, and fly off to an exotic destination? Catch up on all those vacations you missed out on while in lockdown? Stay at home. Traveling is an overhyped waste of time and money!
Did you spend the last 14 months wistfully looking at the Insta feeds of your favorite travel influencers? Binge-watch the 60-second promotional videos of the best places to visit on TikTok? Did you see yourself strolling along the Champs Elysee in Paris, climbing the Spanish Stairs in Rome, traveling the Canale Grande in Venice on a Vaporetto?
Or are you the Bali beach type? Ah, East Asia. Did you see the pictures of the luscious green forests, the waterfalls, the inviting beaches, the tropic fruits?
Forget about it; traveling sucks. Remember airports? The first circle of hell is a more welcoming place than a modern airport. Your travel starts with overcharged water and being groped by strangers. And this may well be the best part of your entire journey. At least they speak your language.
City Trips?
You'll hate Paris. It's not romantic like in the movies. It's big, expensive and there's a lot of traffic. The French will snub you for not speaking their language. And, you won't win them over with your quirky American charm like Emily. They won't even bother to talk to you with your 3 words of high school French.
So instead of drinking wine in a chic, little French Café in the Quartier Latin with your newfound French beau, you'll be trying to make as stony-faced Concierge understand that there is no water in your overpriced, smelly room while he pretends to speak no English.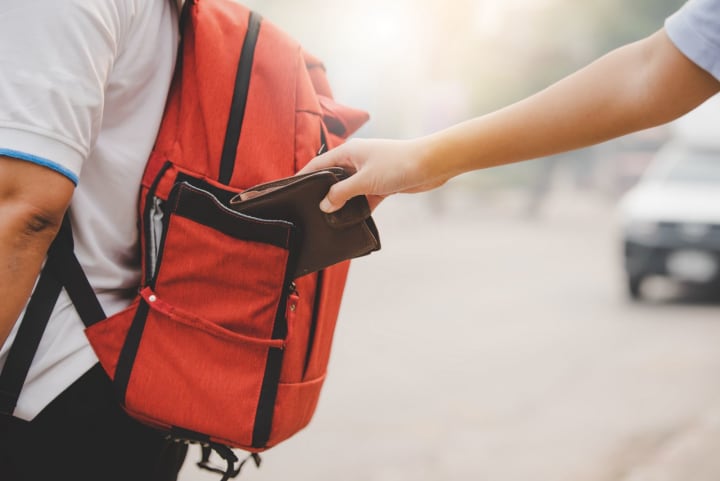 In Rome, while you're admiring the Trevi Fountain and envisioning you're Anita Ekberg about to experience La Dolce Vita, a pickpocket will make off with your wallet. And, when you try to file a report with the Carabinieri, they will again not speak any English. Only they're not pretending. They really don't.
Still looking forward to Venice? Why not? There is no better pastime than pushing through throngs of tourists in tiny streets. Being shat on by the doves on Marcus Square while standing in line for 2 hours to get into the Duomo also sounds super fun.
And best of all, being called a "Stronzo Touristi" by a Venetian who's missed his third Vaporetto because the throngs of tourists make it impossible for the natives even to get to work. Guess what; the Vaporetti are their public transport, they don't appreciate you being on them enjoying the sights.
Beach Getaways?
East Asia will be better, you think? The beaches and temples look stunning! Think again; all the traveling has long ruined paradise. These places you want to visit are dying under the load and the trash of millions of tourists looking for this freedom they saw on the internet. They don't find it, and they forget to clean up after themselves. After all, they're on vacation.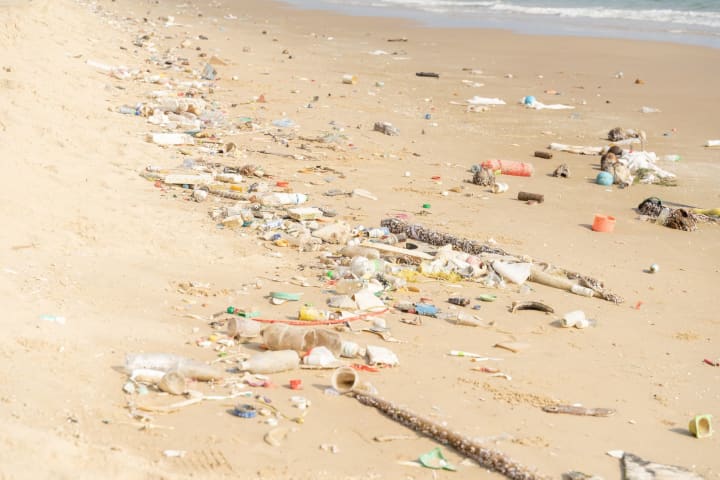 According to experts, Bali's famous beaches like Kuta and Legian beaches are being buried by up to 60 tonnes of plastic rubbish each day.
This isn't just happening in Bali; this is true everywhere: in Thailand, in the Philippines, in Hawai. So instead of lying on the white beach in your new bikini, you might as well put on some gloves and help clean up. The joint experience of cleaning the beaches may turn out to be the best part of your ill-conceived travel plans.
Why Do You Want to Travel?
Let me ask you the real question here. Why do you want to travel? I assume it's for the experiences and the memories? But traditional travel sucks. Trying to recreate the dream vacation you saw an influencer have on Insta or hoping to experience an atmosphere you saw in a movie is doomed to fail.
No one shows you the downside of their travels, the dirt, the crowds, the cockroaches, the fights with friends and family, the disappointing reality of commercial travel. Influencers live off selling you a dream, and your colleagues want you to envy them. No one will tell you it wasn't fun.
Vacation travel has become a sad, off-putting business selling a nonexistent fantasy adventure. All-Inclusive Monster Hotels with disappointing amenities are built to look individual nevertheless feel interchangeable. Once you're inside, you could be in any country in the world. It's all the same.
Crowded cities groan under the number of tourists desperately trying to find the pretty corners they saw in old movies and pictures. Try visiting Venice or Hallstatt; you'll be very sorry for the people living there.
The sad truth is that a beautiful individual travel experience is only possible for people who have a ton of money. They can buy their way out of the shit show that is commercial travel. The rest of us is better off doing something useful with our free time.
What to Do Instead
Consider joining a social impact travel initiative. Clean up beaches, build a school in some distant exotic country, or work a couple of weeks for an NGO in Africa. All these experiences allow you to make actual, lasting memories. Memories that will make you happy and you'll want to remember for the rest of your life.
You'll meet people who're thrilled to see you and be in places without tons of bored, disappointed tourists. And since you're not there expecting a remake of La Dolce Vita, you won't be disappointed.
Sustainability
About the author
Woman in IT, Natural Scientist, Life Coach, Speaker, Podcaster, Writer, Founder
Host of the "Women in Technology Spotlight" https://bit.ly/3rXvHvG
Creator of "The Queen Bee Hive" https://thequeenbeehive.net/en/
Reader insights
Be the first to share your insights about this piece.
Add your insights