The Boy Who Built A Nuclear Reactor in His Basement
At age 17, this boy scout constructed a nuclear reactor in his mother's backyard, resulting in a radioactive cleanup of his neighborhood.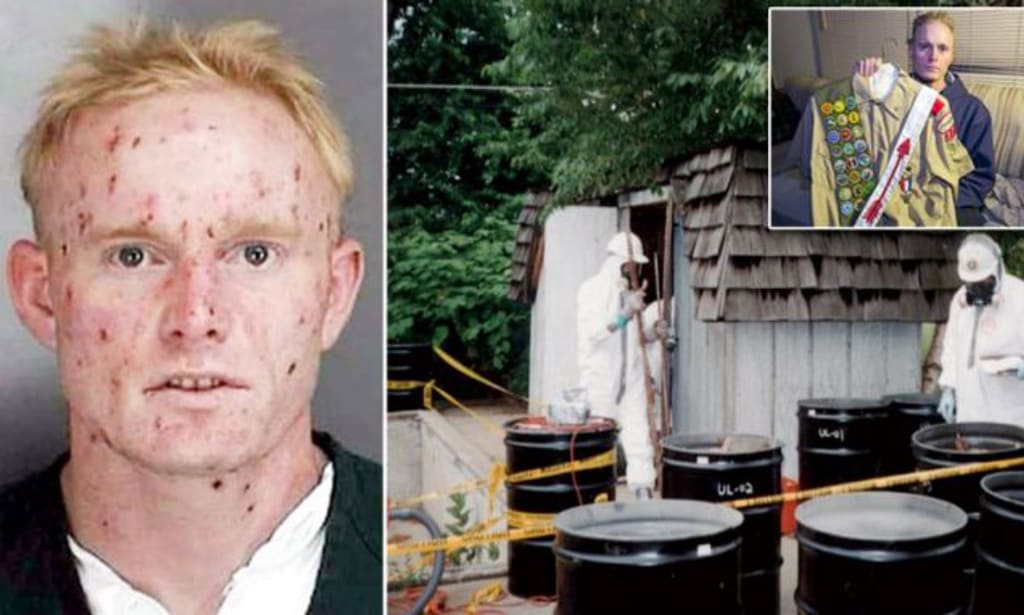 FBI records show that David Hahn attempted to construct his own nuclear reactor while he was just 17 years old. Experiments were conducted in Commerce Township, Michigan, in the backyard of his stepmother in near secrecy.
Hahn began studying chemistry at the age of 10 and had produced nitroglycerin by the age of 14. Hahn's experiments ruined his bedroom before he attempted to construct his reactor, so his parents moved his work to their basement before settling on the shed.
Hahn contacted the Nuclear Regulatory Commission in an effort to acquire insight into the measures required to construct a breeder reactor. Most of the time, Hahn was able to acquire the necessary information with the aid of aliases and cover stories.
Hahn's desire to create a breeder reactor was inspired by numerous factors. The teen enthusiastically read about chemical experiments, taught himself how to manipulate reactions, and was granted an atomic energy merit badge in 1991. He reinforced his practical investigation with extensive library study sessions.
Hahn's passion was fueled by two compulsive goals: the creation of a breeder reactor and the collection of every element on the periodic table, regardless of their radioactivity.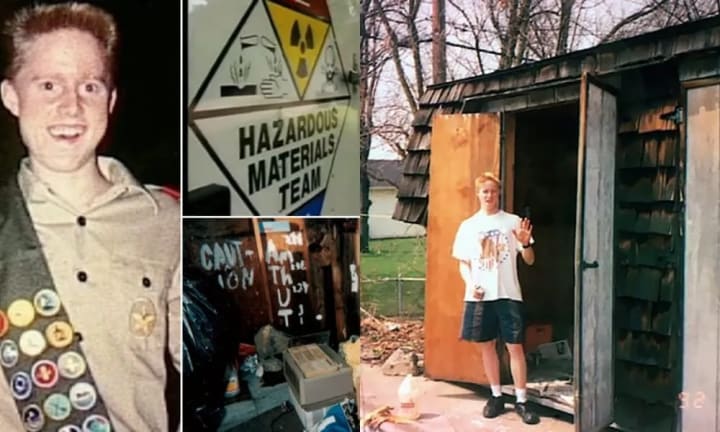 The building of a nuclear reactor by Hahn would have been more difficult than the creation of a breeder reactor. Breeder reactors use the more abundant chemical isotope Uranium-238 — the chemical element thorium — whereas nuclear reactors may only use the scarcer chemical isotope Uranium-235
Hahn commenced work using home objects and a lead block as a substitute reactor. He collected thorium from lanterns, radium from clocks, tritium from gun sights, and lithium from batteries he purchased himself for $1,000.
Hahn also used coffee filters and pickle jars to handle potentially deadly and hazardous chemicals. Tragically, Hahn's life expectancy was reportedly diminished by his lack of protection, save for his gas mask.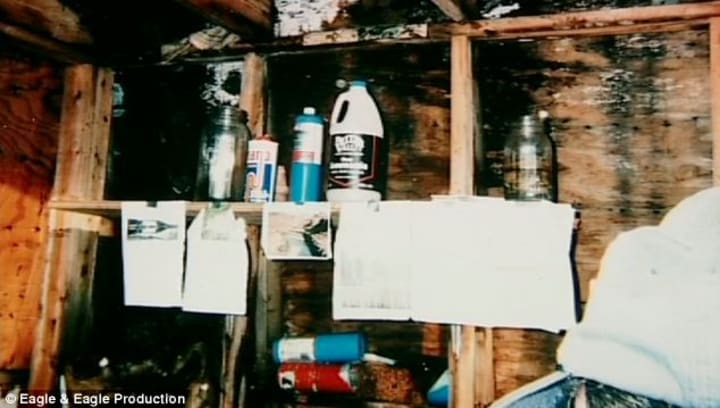 Hahn endured inadvertent burns on his skin, a greening of his hair, and passing out.
Hahn had produced a rudimentary neutron source when the experiment reached its limit. While the Boy Scout's experiment was unable to create fissionable fuel at the same rate as other reactors, it was already emitting detectable radiation several homes away.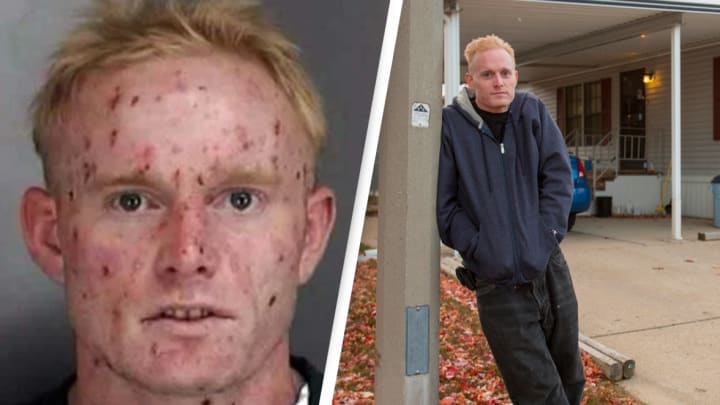 As detected by David Hahn's own Geiger counter, his experiment proved radioactive by the time it was disassembled — and left 40,000 town residents potentially at risk.
Police located Hahn's shed after stopping the young teen for unrelated reasons. Finding suspicious materials in his trunk, he told them the content was radioactive. From there, it did not take long to uncover the shed and its impact on Hahn's neighborhood.
Local police informed federal officials, which led the Environmental Protection Agency to Hahn's residence. A misspelled "Caushon" sign alerted those who visited Hahn's shed laboratory.
Inside, law enforcement discovered evidence of Hahn's risky pastimes. The EPA designated the property as a Superfund cleanup site for hazardous materials due to the severe health dangers posed by the experiment's residues and gathered materials.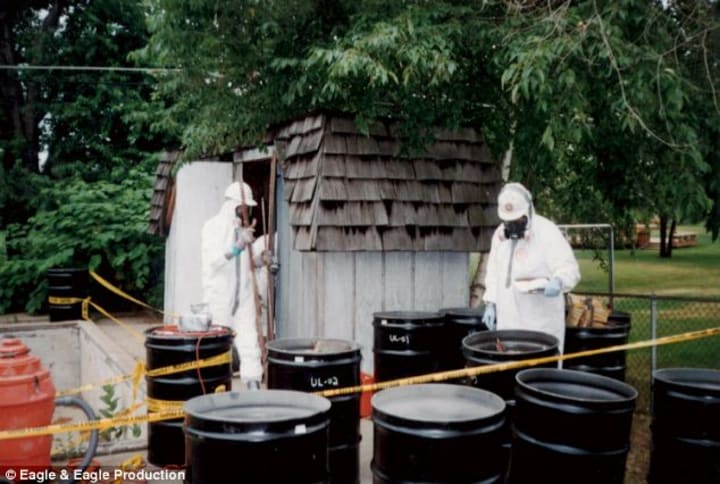 Following lengthy exposure to radioactive elements, Hahn declined to have a medical examination despite the promptings of the officials. After the incident, Hahn's life expectancy was likely diminished due to the lack of protection afforded during his experiment.
Hahn attained the Eagle Scout rank following the destruction of the lab, despite efforts to strip him of the distinction because of his risky experiment. Regardless of the improvements he made, though, Hahn struggled to find direction in the aftermath of the experiment.
The Final Years Of David Hahn
The collapse of his experiment led him to depression.
A decade after the disassembly of his original experiment, Hahn once again caught the attention of the police. Hahn was arrested in 2007 for stealing some detectors while he was suspected of constructing another reactor and concealing it in his freezer.
Hahn's apartment complex was broken into and the devices were taken. The theft was noteworthy because the smoke detectors contained trace levels of radioactive americium. 
Police were already tracking Hahn and monitoring the region for radiation at the time of the event. Authorities noted that Hahn had begun marketing a book written about his experiment.
Hahn died at the age of 39 from a mixture of alcohol, diphenhydramine, and fentanyl.
About the Creator
This is an extension of the Quora space, Rare Stories.
Here you will read crime stories, and interesting historical stories.
Crime
History
Interesting facts
Reader insights
Be the first to share your insights about this piece.
Add your insights