Spain and Italy are the European Climate hot Spots: Time to Ramp up the Mitigation Efforts
As climate induced disasters affect Italy and Spain both countries will have to seek more robust green growth strategies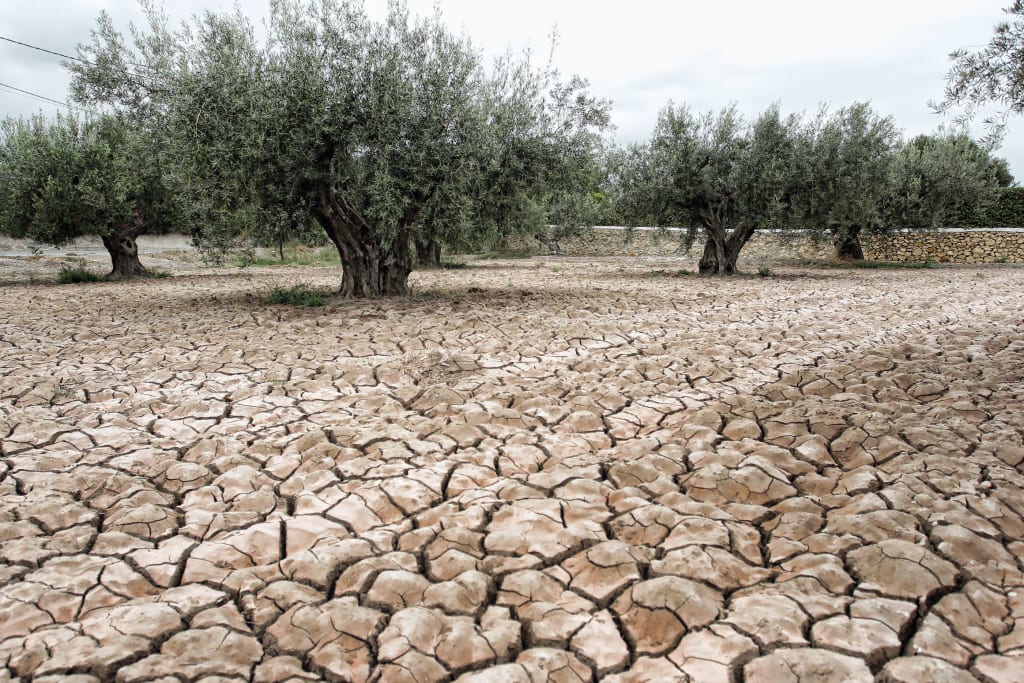 https://andreazanon.org/press/
World Leaders and policy makers are getting ready to attend the COP 28 climate summit in late November which this year is hosted by the United Arab Emirate (UAE), the 7th largest oil producer in the world. This is the first time a leading hydrocarbon producer hosts the global summit. Expectations are high, after several consecutive inconclusive climate summits. At least 140 Presidents and Prime Ministers will gather in Dubai to take stock on decarbonization progress and seek to devise a low carbo economic green growth path forward.
As this is happening, many countries including Canada, the US, the UAE, and the Kingdom of Saudi Arabia are announcing billions of dollars in new decarbonization projects from carbon capture and storage, green hydrogen, carbon trading and reforestation. Italy and Spain, on the other hand, two countries heavily impacted by climate change and variability are still soul-searching to define a cohesive green-growth strategy. These countries continue to deny the relations between human activities and the changing climate, and the governments are being lobbied by national corporations that refuse to adjust to a lower-carbon intensive economy. In so doing, they are slowing innovation and investment in a low carbon future.
Spain-Politics and Olive Oil: The winner of July's presidential elections in Spain, the People Party (PP) spent most of April, and May campaigning denying climate change. During the campaign, Spain experienced severe heat waves with temperatures pushing toward 40 degrees Celsius (104 Fahrenheit). Despite the election victory, the PP party does not have the numbers to create a government. Not even with the Far-Right party Vox, which considers climate change the biggest fraud of the century. Spain is running out of time and out of water as the country's desertification accelerates. April was the driest month since the record dry summer of 1961. Droughts have become regular in Spain and according to the national weather authority (AEMET weather) 27 percent of the country is in severe drought, costing the economy at least one percent of GDP.
Olive Oil Inflation: How does climate variability affect the Spanish and World economy? Well, Spain is the world's biggest olive oil producer, supplying 50% of global extra virgin olive bringing in at least 3.0 billion euros ($3.3 billion) in revenues every year. In 2023 production plunged to roughly 620,000 metric tons, compared to the five-year average of around 1.3 million metric tons per year. According to the AEMET, rainfall since October 2022 declined by 25 percent across Spain and by 50 percent in most of Andalusia (the largest oil producing region in the world), where reservoirs are down 70 percent.
According to the Coordinator of Farmers' and Ranchers' Organizations (COAG), drought has devastated crops on 3.5 million hectares (8.6 million acres) which is 60 percent of Spain. Drought impacts are being transferred to consumers globally. In mid-April of 2023, olive oil was selling at 5,800 euros ($6,400) per ton, up from 5,300 euros in January, according to Baillon Intercor, a brokerage firm specializing in oil analysis. In January 2022, it was selling at 3,500 euros. Spain Olive oil production is expected to decline by thirty percent in 2023.
Italy-From Drought to Floods: To fully appreciate climate economic impact in Italy, it is useful to start with 2022 as this was an extraordinary dry year. The 2022 drought caused price increases between 20 to 50% for arborio rice (rice used to make risotto), extra virgin olive oil and tomato sauce. This drought affected the entire country including the northern water rich regions of Piedmont, Lombardy, and Veneto. The water richness in the north (the agriculture and industrial hub of Italy) created a false sense of water security, leading to under-investment in water harvesting, management and storing. The 2022 drought was deemed the worst in 70 years. The Po River, the longest waterway that extends for over 600 Km from the Alps to the Adriatic Sea, about 3 meters below its normal level (10 feet). Nearly half of the food produced in Italy comes out of the Po region which is responsible for 40 percent of Italy's GDP.
The Italian 2022 water crisis had global implications as Italy is a large supplier of high-quality food products. Italy is the third largest producer of tomatoes after the United States and China with 13% of global production and 53% of Europe's, with a yearly turnover of 4 billion euros. Italy is also the biggest producer of rice in the European Union, accounting for 58% of its total production. Localized drought stress in Italy, contributed to global inflation lowering the margins for food producers while reducing consumers purchasing power.
From drought to flood: In early 2023, Italian headlines stressed the excess rainfall that affected central and northern Italy, resulting in unprecedented rain falls. In Emilia Romagna for instance (the central Italian region), within a 36-hour this region received 500 mm of rain, this is 50 percent of the annual average. This caused approximately $10 billion in physical asset damages and economic losses. The floods were exacerbated by several months of high-water stress, drying out soils and reducing their capacity to absorb and store water.
As the Central and North Italian regions experienced heavier than usual rainy seasons well into June and July, the South, particularly Sicily, was battered by wildfires. On July 20th, during peak tourist season, hundreds of devastating fires were ongoing across the island. Italian firefighters reported to have addressed nearly 1,400 fires in July, including 650 in Sicily and 390 in Calabria. With all the above, it is a bit surprising that the right-wing government led by Prime Minister Meloni continues to deny the relations between climate change and human activity. The Prime Minister herself stated in July that "ultra-ecological fanaticism" was a threat to the Italian economy.
What is shocking is that in both countries, policy makers are downplaying the economic cost of climate induced natural hazards and missing the train of global decarbonization investments.
Conclusions: As Italian and Spanish policy makers and business continue to deny the cost of climate change, they are delaying the transition towards a less carbon intensive economy. In so doing, they are wasting billions of dollars in obsolete business practices while missing out on the innovation and investment that decarbonization brings across different sectors.
Instead of business-as-usual muddy politics, Italy and Spain should invest in proactive resilience ensuring that both countries reduce climate and natural hazard vulnerabilities by investing in clean-tech, green growth and decarbonization technologies. Spain could become the renewable energy leading supplier of the EU block, and Italy could leverage its engineering expertise to propel growth across water management, computing and risk management.
About the Creator
Andrea Zanon is a Founder, CEO and experienced technology and impact entrepreneur who has made powerful strides in his career. He is currently the CEO of Confidente Coaching and Empower Capital.
Reader insights
Be the first to share your insights about this piece.
Add your insights