My Country is my Passion
Context: I am a writer (to be published this year by Harper Collins in Of This Our Country). I also work in marketing and have over two years' experience in the sustainable lifestyle industry.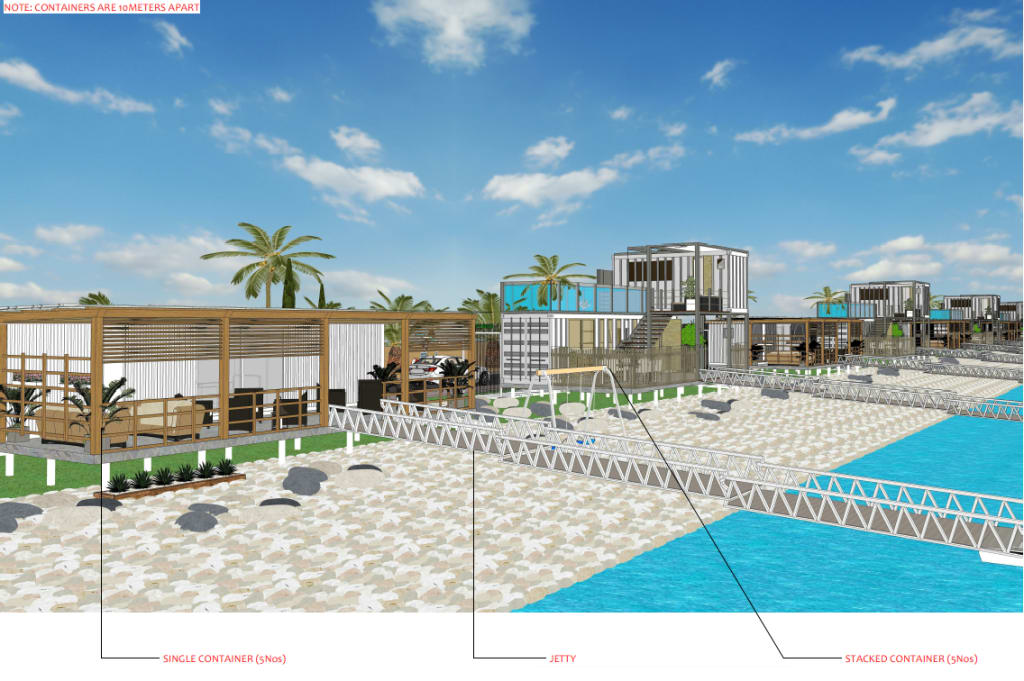 Initial spec for KOROBIYI retreat
My passion is my country and I find that I am always talking about her – even when I don't mean to. I grew up in Nigeria but have lived in the UK close to thirteen years. It pains me that to achieve the things I want, I seem to have to live outside of the place that makes me feel most whole. It pains me more that I am not the only Nigerian to feel that way. So many people leave. So many people escape. So many people are drained and give up – especially in Lagos, my hometown which is more bustling and hectic than most places on our planet.
My best friend got married to a wonderful man. Both are Nigerian. Both live in Lagos. But, their plan was to get married in Cape Town. This upset me because, when I go home, I notice how we, as a people, neglect our own country's beauty. Nigerian spending habits are increasingly geared for overseas spending and travel. The Central Bank of Nigerian published that Nigerians spent $9.01 billion (N3.24 trillion) on personal foreign travels (also known as Personal Travel Allowances or PTA) in 9 months (January – September 2019). According to the CBN report, PTA on foreign trips by Nigerians rose from $5.59 billion between January and September 2018, to $9.01 billion in the same period of 2019. This means PTA rose by a high 61.08% in one year. Vacation-related travel accounted for $2.53 billion. When I asked my friend why Cape Town, she said she couldn't imagine ever getting married in Nigeria.
As my friends' wedding plans kicked off, I became obsessed with tourism, culture and the beauty of things we have in Nigeria locally. Looking at how Ghana has invested in its own culture and tourism with international success, I cannot help but to feel pained that now my countrymen are more likely to spend money on flights to Accra than they are on anything in Nigeria. I spent two years researching structures and opportunities and even started to build out approaches. But, of course, I was limited by time and access and resources and so many other things. So, every plan I drew up was eventually earmarked for some time in the future.
That was the case, at least, until a serendipitous trip back home last Christmas. I spent a few months in Lagos and was so glad to be with my family after a tumultuous year. The most remarkable thing about this trip was that I reconnected with my estranged grandfather – an experience that brought a new light to my heart and deepened my appreciation for my country. One day, my grandfather took me to his farm about an hour outside of Lagos, a stunning secluded agriculture farm overlooking a lake with the most beautiful sunset. We drove up to a cabin on the bank of the lake. The cabin was built out of old shipping containers, bamboo and reclaimed wood and finished to such a high standard. My grandfather told me how he wanted to build more of these cabins on the lake and create an eco-retreat there so people could see that they can escape Lagos without leaving Nigeria. In that moment, my experience in marketing and sustainability and the passion I already had for the beauty of my country started to gush out excitedly. I believe I was meant to be on that trip to the farm that day. I believe I was meant to hear my grandfather share his vision for it. He and I were building the same futures in our minds for Nigeria. We just didn't know it until then.
Ever since, I have been involved in the KOROBIYI retreat – a private, family-run, farm-to-table experience in Abeokuta, which meant 'beneath the rock' in Yoruba.I have been working mostly on marketing and research and one of the key elements of our strategy is addressing the perception of the local tourism, leisure, sustainability, arts and culture. With Nigeria exporting its talent in spades globally and across so many creative, sport and business industries, I am so keen to see more ways that this is reflected within Nigeria itself. Right now, KOROBIYI is a retreat. My hope is to, one day, build it into a haven.

Oyinkan Akande
Writer, copywriter & photographer based in London – writing on art, pop culture and identity. Contributed to gal-dem · Christie's · Roundtable Journal · Elephant · Wallpaper* · THIIIRD · Sweet Thang · Syrup · Europe & Me & more >>>
See all posts by Oyinkan Akande →