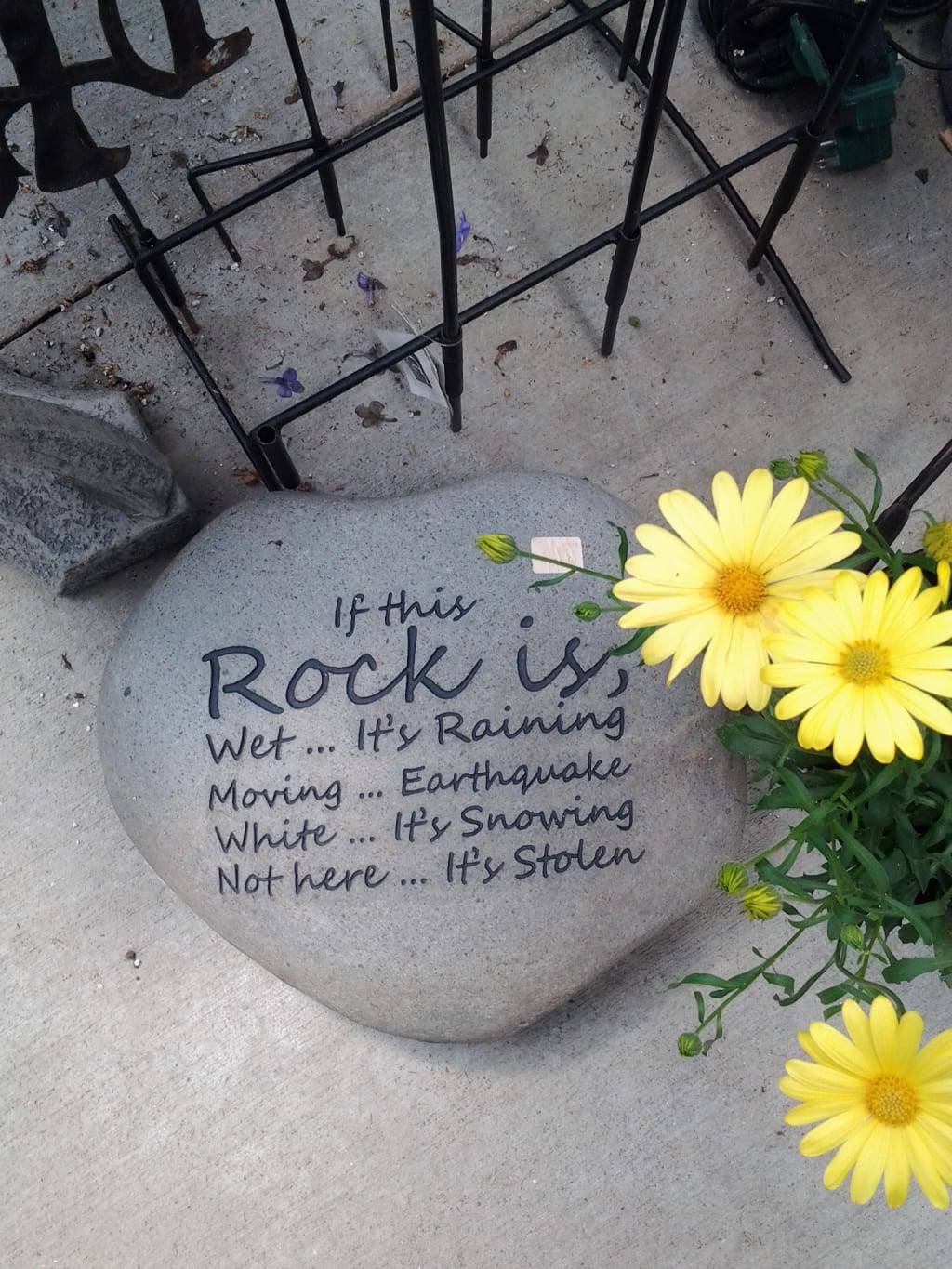 Hi so here we go. Have you ever planted anything then watched in amazement as it took on life. If so then you know the feeling that you have had a hand in something big. Each year we plant tomato's ,herb's , tea's. And more then pass the fruit's of our labor on to others. By giving it away or asking a small fee for it to pay for the planting of plants or seeds.
You would be amaze of how many people in our block look forward each year to having fresh veggies. I never realized how many older people were living around us. Till we put a small wooden stand out front of our house.
I have been told that our street was one of the most walked streets because of the stand. Through out the summer and fall we meet many old friends and new people each year. One year as I told a older lady that the last of our vegetables were in the stand. Her reply was oh no now I will have to buy from the store again.
This made me feel good and bad I told her she would have to come back next year. She smiled and said we'll see then she walked on home. With the last few of our tomato's of the summer. We never had the chance to see she again. Her house was sold we were told she passed away later in that fall.
Each year we have many challenges from the weather it's too hot, it's to wet. Spring was early or late. We learned that the things don't grow the same every year. One year we have too many of one thing, the next we have little.
Then so is life we do the best we can and take the fruit as it is given. Give what we can to help others, use what we need for our self's. Then we learn once again to take care of what we have in our life's the value of that life meaning is so much more.
We have had a difficult year this year! I feel disappointed do to problems we could not control. We did not have the chance to stock our food box to full. We tried container gardening this year in a big way. Only to find that we are not the best at it.
What little tomato's and red beet, parsley, tea's and other veg's we picked we gave a way. Because we could only grow a small amount. If anything grew at all. Then later in the summer the plants did produce more tomato's but it was too late in the season. So we gave away what we could not use so it would not go to waste.
We also have four apple trees and this year was a giving year for two of the trees. We spent almost two months pick apples and giving them away. We took them to work, to church even handed them out in parking lots. Just to insure that the apples did not go to waste.
People were so grateful for the apples that in return we were given pies and apple sauce and apple butter. So even though we were so busy that could not really enjoy our apples this year for our self's. Others did in fact help us out in so many ways.
Blessing are all around us most of us are so disappointed when our plans don't work out the way we wish. We forgot to look past that disappointment and see what the out come is in the end. So stop for a time and look around yourself or past yourself. Take a deep breath and release then another. Enjoy what you have.
An old saying is that when life hands you lemon's make lemon aid don't waste it because it was not the out come you thought it should be.
Reader insights
Outstanding
Excellent work. Looking forward to reading more!
Top insight
Eye opening

Niche topic & fresh perspectives
Add your insights