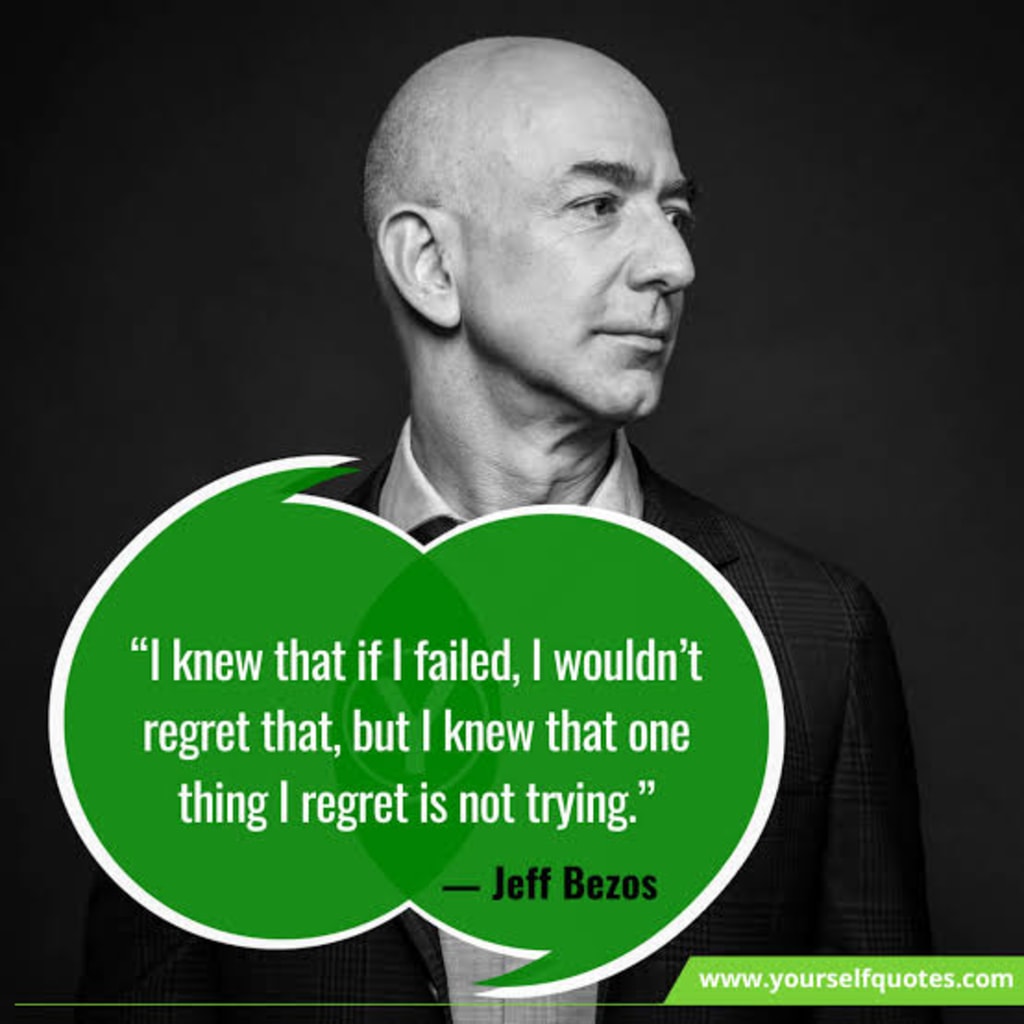 Jeff Bezos, born Jeffrey Preston Jorgensen on January 12, 1964, in Albuquerque, New Mexico, is an American entrepreneur and investor. He is best known as the founder of Amazon.com, which started as an online bookstore and grew into one of the world's largest e-commerce and cloud computing companies.
Bezos grew up in Houston, Texas, and showed an early interest in computers and technology. He graduated from Princeton University in 1986 with degrees in electrical engineering and computer science. After graduation, Bezos worked on Wall Street in various capacities, including at the investment firm D.E. Shaw & Co.
In 1994, Bezos came across a statistic that the internet was growing at a rate of 2,300% per year. Recognizing the potential of e-commerce, he decided to start an online bookstore. He left his job at D.E. Shaw and moved to Seattle, Washington, where he founded Amazon.com in his garage. The company launched its website in July 1995, initially selling books and later expanding into other products and services.
Amazon quickly gained traction and became a prominent player in the dot-com boom of the late 1990s. Despite facing significant challenges, including the burst of the dot-com bubble and skepticism from investors, Bezos steered the company through difficult times and focused on long-term growth and innovation. Under his leadership, Amazon diversified its offerings, introduced new features like customer reviews and personalized recommendations, and expanded into international markets.
Over the years, Amazon evolved from an online bookstore into a comprehensive online retailer, selling a wide range of products, including electronics, clothing, and household goods. Bezos also led the company's expansion into new sectors, such as cloud computing with Amazon Web Services (AWS) and media streaming with Amazon Prime Video. Amazon's success and disruptive influence on traditional retail industries made Bezos one of the wealthiest individuals in the world.
In addition to Amazon, Bezos pursued other ventures. In 2000, he founded Blue Origin, a private aerospace company focused on space exploration and tourism. Bezos has expressed his interest in making space travel more accessible and sustainable.
In February 2021, Bezos announced that he would step down as CEO of Amazon, transitioning to the role of Executive Chairman. He handed over the CEO position to Andy Jassy, the former CEO of Amazon Web Services. This move allowed Bezos to focus on his other ventures and philanthropic initiatives.
Throughout his career, Jeff Bezos has received numerous accolades and recognition for his entrepreneurial achievements. He has been named Time magazine's Person of the Year, and his business strategies and leadership style have been studied and analyzed by entrepreneurs and business schools worldwide.
It's worth noting that this information is accurate up until September 2021, and there may have been further developments in Jeff Bezos' life and career since then.
Here are some quotes attributed to Jeff Bezos, the founder of Amazon:
"Your brand is what other people say about you when you're not in the room."
"If you never want to be criticized, for goodness' sake don't do anything new."
"We see our customers as invited guests to a party, and we are the hosts. It's our job every day to make every important aspect of the customer experience a little bit better."
"Invention requires a long-term willingness to be misunderstood."
"If you're not stubborn, you'll give up on experiments too soon. And if you're not flexible, you'll pound your head against the wall and you won't see a different solution to a problem you're trying to solve."
"Your margin is my opportunity."
"The best customer service is if the customer doesn't need to call you, doesn't need to talk to you. It just works."
"A brand for a company is like a reputation for a person. You earn reputation by trying to do hard things well."
Reader insights
Be the first to share your insights about this piece.
Add your insights