Here are interesting facts about Varanasi and its culture
Varanasi is one of the oldest continuously inhabited cities in the world, with a history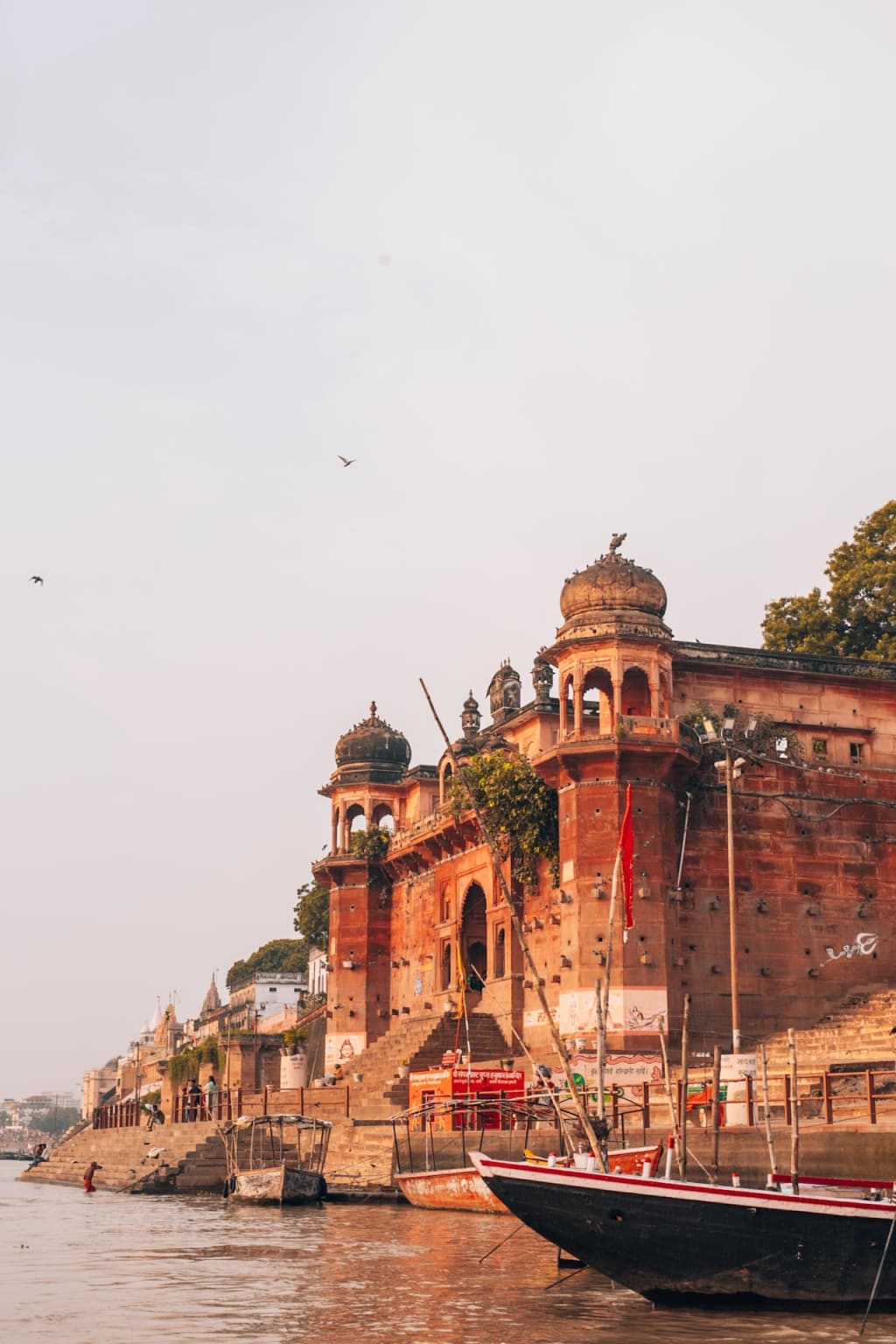 The city is considered a holy site for Hindus, who believe that dying in Varanasi and having one's ashes scattered in the Ganges River will bring moksha, or liberation from the cycle of rebirth.
Varanasi is also known as Kashi, which means "City of Light," and is believed to be the home of Lord Shiva, one of the most important gods in Hinduism.
According to Hindu tradition, Varanasi is considered one of the holiest cities in India, and it is believed that dying in Varanasi brings moksha or liberation from the cycle of rebirth. This belief is based on the idea that the city is located at the center of the universe and that the Ganges River, which flows through the city, is a sacred river that can purify one's soul.
Many Hindus believe that if a person dies in Varanasi, their soul is released from the cycle of rebirth and attains salvation or liberation. As a result, many elderly or terminally ill Hindus come to Varanasi in their final days to die, with the hope of attaining moksha.
There are also many charitable institutions in Varanasi that offer free accommodation, food, and medical care to the elderly and the terminally ill, with the belief that serving such people brings blessings and good karma.
It is worth noting that this belief is a religious and cultural tradition, and not a scientific fact. While many people come to Varanasi to die, it is not necessary or mandatory for Hindus to do so in order to attain moksha.
The city is famous for its ghats, or steps leading down to the Ganges River, which are used for religious ceremonies, bathing, and even laundry.
Varanasi is also a center of learning, with several prestigious universities and colleges located in the city. Banaras Hindu University (BHU) is a public research university located in Varanasi, Uttar Pradesh, India. It was founded in 1916 by the social reformer and nationalist leader, Madan Mohan Malaviya, with the aim of promoting education and research in various fields.
The music of Varanasi is a blend of classical Indian music and folk traditions, and is characterized by its use of the tabla, sitar, and other traditional instruments. The leading legends of the industry, Ravi Shankar and Ustad Bismillah Khan, have their roots here as well.
The cuisine of Varanasi is known for its spicy and flavorful vegetarian which is a blend of North Indian and regional specialties. Here are some popular dishes you may find in Varanasi:
Chaat: A popular street food snack, chaat is a spicy and tangy mixture of potatoes, chickpeas, and crispy fried dough, topped with yogurt and chutney.
Kachori: A crispy, deep-fried pastry filled with spiced dal or potatoes, kachori is a popular breakfast food in Varanasi.
Lassi: A refreshing drink made with yogurt, water, and sometimes sugar, lassi is a popular beverage in Varanasi, especially during the hot summer months.
Tamatar Chaat: A popular chaat dish in Varanasi, Tamatar Chaat is made with boiled potatoes, crispy fried dough, and tangy tomato sauce.
Baati Chokha: A regional specialty, Baati Chokha is a rustic dish made with baked wheat flour balls, served with a spicy vegetable curry made with mashed roasted eggplant, potato, and tomato.
Malaiyo: A winter specialty, Malaiyo is a creamy dessert made from milk and saffron, topped with nuts and dried fruit.
Aloo Poori: Aloo Poori is a breakfast dish that consists of deep-fried bread served with a spicy potato curry.
Thandai: A popular drink in Varanasi during Holi, Thandai is made with a mixture of milk, nuts, and spices, and
The city is also home to several important festivals, including Holi, Diwali, and the annual Ganga Mahotsav.
Varanasi is a hub of the textile industry in India, with many traditional weavers and artisans creating beautiful silk saris and other garments.
The city is known for its vibrant street life, with bustling markets, busy traffic, and a constant stream of pilgrims and tourists visiting its many temples and shrines.
A favorite site for shooting :
Varanasi is a popular destination for filmmakers due to its unique cultural and historical significance. Here are some shooting places in Varanasi that are often featured in Indian movies:
Assi Ghat: One of the oldest and most famous ghats in Varanasi, Assi Ghat is known for its beautiful architecture and picturesque surroundings. It has been featured in many Bollywood movies, including Raanjhanaa and Masaan.
Manikarnika Ghat: This ghat is famous for its cremation ceremonies, and is considered one of the holiest places in Varanasi. It has been featured in several films, including Masaan and Raazi.
Kashi Vishwanath Temple: One of the most famous and revered temples in India, the Kashi Vishwanath Temple is dedicated to Lord Shiva and is located in the heart of Varanasi. It has been featured in many films, including Bajirao Mastani and Devdas.
Sarnath: Located just outside of Varanasi, Sarnath is an important Buddhist pilgrimage site and is known for its beautiful ancient ruins and monuments. It has been featured in several Bollywood movies, including Aarakshan and Buddha.
Chunar Fort: Located about an hour's drive from Varanasi, Chunar Fort is a historic fort that dates back to the 11th century. It has been featured in many films, including Padmaavat and Mohenjo Daro
About the Creator
"I am a blogger and researcher who loves to write content about adventurous experiences and knowledge to share with readers. With a passion for writing and a love of travel, I seek out fascinating new perspectives."
Reader insights
Be the first to share your insights about this piece.
Add your insights