Going Green isn't Radical
Five Actually Easy Ways to be Eco-Friendly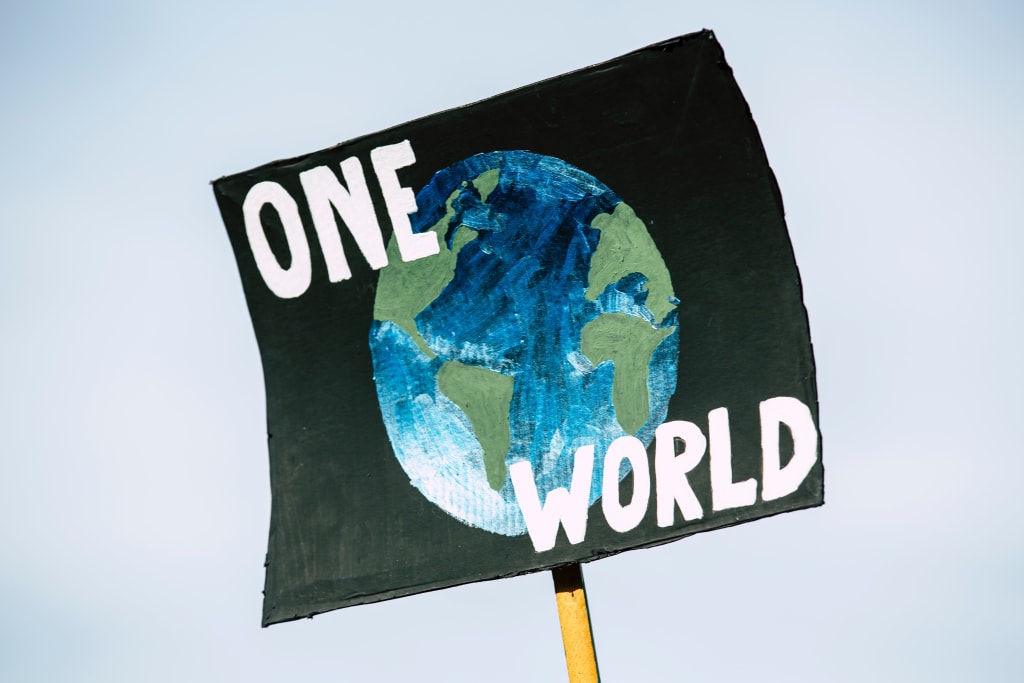 It's been a long day. You slump onto your couch, exhausted. You open up your phone in search of relief, a meme, and a few wholesome updates from your friends on social media. Upon starting the app, a depressing video reveals itself at the top of the screen. A slow symphony fades in, piano and violin lamenting together. A scarred turtle appears, wincing as a good Samaritan dislodges a straw from its nostril.
Empathy and inspiration overtake the moment. You switch over to a search engine and type Easy Ways to be Eco Friendly. The most promising link is pressed, and ten impossible lifestyle changes load into view. The first says, "Be vegan," the second, "Throw out your car," the third says, "If you've ever traveled in a plane, feel guilty."
You close the website, hopeless and downtrodden.
For the guilt-ridden consumer, the animal empath, the climate change worrier, this list is for you. You don't need to be radical to help the planet. To be a conservation hero, all you need to do is start small.
---
1. Take a Baby Step
Green Fatigue is real. Avoid making a million changes at once; green products cause growing pains. When I switched to eco-friendly shampoo, my hair felt weird for weeks.
Instead, make one change at a time. Wait until you get used to that first alternative before you start a shopping spree.
Take a quick look through your trash can. What are you throwing away? Create a list of products you'd be willing to change and start with something easy.
As soon as you know your item, search for an alternative. Finding alternatives is easier than ever, thanks to the internet. When I decide on my next product, I type "eco-friendly [product]" on a search engine. You can do this on Amazon, Google, wherever you usually search for products. Eco-friendly products are everywhere.
2. Declutter Responsibly
Spring cleaning is upon us. You might already have a pile of junk waiting to be thrown out. Instead of hauling loot to a landfill, look for an alternative. And, no, you don't need to become a DIY guru. When a stack is ready to go, find a clean way to send it off. Ask yourself these four questions before you toss your stuff:
Can I gift this?
Can I sell this?
Can I donate this?
Would a consignment store accept this?
Finding the answer is as easy as a quick search. To start you off, here's a couple of suggestions:
3. Switch Up Your Search Engine
While you're researching #1 and #2, try out Ecosia. On this free search engine, ad revenue plants trees. Ecosia doesn't just plant any old tree; they put research into where and what they're growing. They partner with organizations around the world that are already making a difference in at-risk habitats. If you want to read more about their projects, check out their project page. Also, every search is carbon neutral (their servers run on renewable energy)!
On average, one tree is planted for every 45 searches. Since they show you how many searches you've made on their engine, you can keep track of the impact you're making. I switched over to Ecosia on my work computer, and I adore it! After a few months, I've already funded the planting of over 30 trees!
4. Bookmark a Green Shop
It's easier to shop green if you know where to look. Find a store that sparks joy, and you're golden! For this tip, I have about a million store suggestions (you're in good hands, dear reader!). Here's 8 of my favorite:
Earth Hero - A general market hub that stockpiles products from a wide variety of green businesses.
Frank and Oak - Stitch Fix, but make it sustainable.
Parks Project - Clothing and accessories that help fund the protection of National Parks.
4 Ocean - Beach supplies & bracelets that pull trash out of the ocean with each purchase.
WWF - plush animals and clothing that fund worldwide conservation.
Uncommon Goods - Home goods and upcycled crafts shipped in eco-friendly packaging.
Conscious Step - Quirky, sustainably-made socks that support charities
DoneGood - A hub for sustainable goods from charitable companies
5. Return Your Plastic Bag Hoard
When I started to become eco-friendly, I turned all my plastic grocery bags into recycling containers. I figured, "They're made of plastic! All plastic is recyclable, right?"
Not-so-Fun Fact: most recycling plants don't accept grocery bags. Unless a plant is exceptionally equipped to deal with plastic bags, they can clog machines. Even if they don't, they'll still get sent to landfills.
Your best bet to get them recycled is to find a drop-off. There's a super handy tool for that here, but you can also ask your local grocery, hardware, home goods, and clothing stores if they accept bag returns. It's becoming more common to accept returns.
---
Sustainable living isn't a sprint, it's a marathon. Pace yourself, and celebrate each milestone. You don't need to be the fastest; just keep pushing forward. Before you know it, your lifestyle will be helping the earth. And down the road, you might find that those impossible changes don't look as difficult anymore.
The first step to save our planet is to give a damn. By caring enough to read through this, it's clear you've already started. Travel on, dear reader, and change the world for the better.
"Unless someone like you cares a whole awful lot,

Nothing is going to get better. It's not."

-Dr. Seuss
---
Thank you for reading! If you enjoyed this article, tap the heart. All tips received from this article will be donated to One Tree Planted, a non-profit focused on global reforestation.
Reader insights
Nice work
Very well written. Keep up the good work!
Top insights
Compelling and original writing

Creative use of language & vocab

Easy to read and follow

Well-structured & engaging content

Excellent storytelling

Original narrative & well developed characters
Expert insights and opinions

Arguments were carefully researched and presented

On-point and relevant

Writing reflected the title & theme
Add your insights