Get The Gift Of Nature Essential Oils In India
Nature Essential Oils In India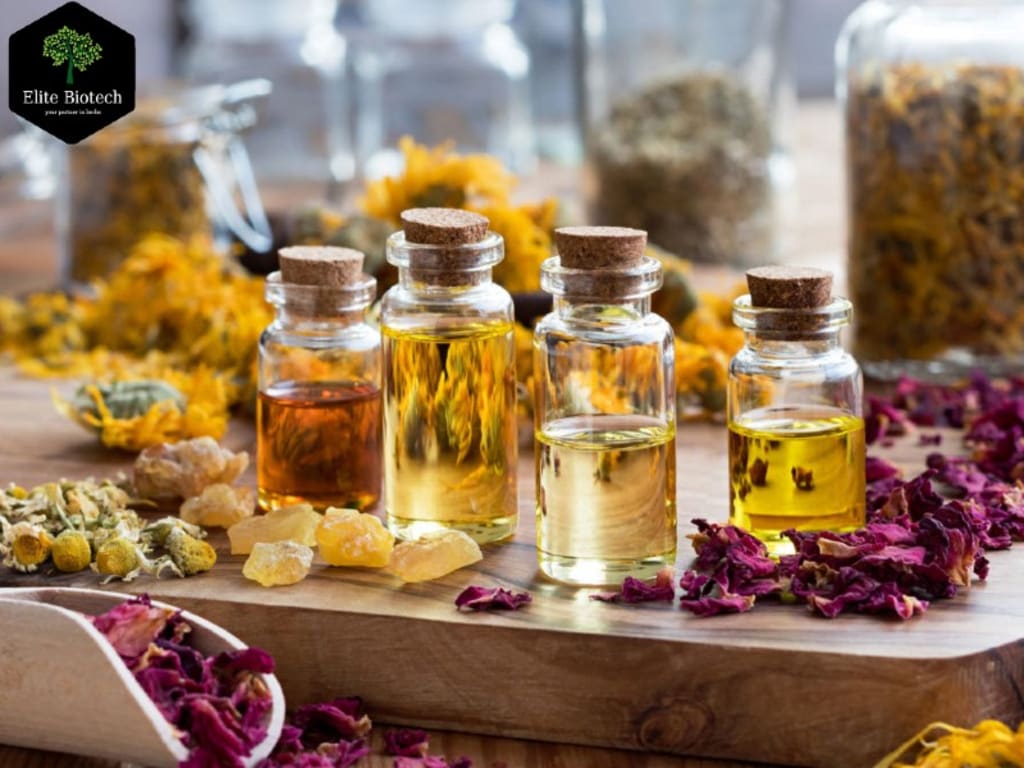 Finding yourself struggling with the perfect gift choice? Essential oils are there to help you out with this as well! No matter what the age, sex or skin-type, these oils have taken the world by a storm by their myriad of healing properties. Giving someone the gift of natural essential oils shows that you care for their skin's health and their wellbeing.
Essential oils are extracted from plants either via steam distillation or cold pressing. These oils are famous for retaining the unique qualities of the plant they're extracted from, even the fragrance of the plant. In fact, essential oils have more active ingredients in them as compared to the plant they're extracted from. Their purity and richness is a guarantee if your essential oil manufacturer takes care to avoid any chemical interference. It is a difficult feat to find pure essential oil manufacturers.
You must be wondering what it is about these oils that makes them so appealing to the public? The benefits that essential oils carry are multi-fold.
1- Essential oils help in reducing stress and anxiety
The fragrance of the essential oils, when inhaled during aromatherapy, helps in de-stressing. Furthermore, a nice relaxing massage with them can help reduce the stress and knots in the body.
2- Essential oils help in reducing headaches and migraines
Peppermint essential oil has clinically proven to reduce headache upon application.
Lavender, jasmine and sesame seed essential oil are all in the list of possible future researches to solidify the data towards essential oils and their effectiveness for migraines and headache.
3- Essential oil benefit for sleep and insomnia
Those who struggle with sleep find a best friend in essential oils. Using through aromatherapy has proven the most effective in terms of sleep benefits.
4- Essential oil helps in reducing inflammation
Particularly oregano oil and sesame oil have shown remarkable anti-inflammatory qualities. Even for skin rashes and mild infections, this anti-inflammatory, anti-bacterial quality of essential oils makes them one of the bestsellers.
5- Essential oils are antimicrobial
These oils are used for treating wounds of all kinds. Their anti-bacterial quality makes them the most suitable for the task.
Despite all the benefits that essential oils come packed with, they are not to be used stand-alone. Dilution of essential oils is always necessary. Carrier oils are used for this task. In aromatherapy, essential oils are mixed in the water diffuser and then inhaled.
Essential oils come in various different types of fragrances. Some of the most popular ones are tea tree, sandalwood, lemon, rose among many others. Because of their rich variety and active ingredients, it is very crucial to choose only the best essential oil brands to purchase your oil.
To choose the right essential oil, keep three things in mind:
A) Purity – It is very important that the essential oil you choose for yourself and to gift to your close ones should be a pure essential oil devoid of any chemical interference or additives. Usually pure essential oils have a botanical name listed in the description. The only way you can ensure that your essential oil is 100% pure is purchasing by one of the best essential oil manufacturers. Nothing supersedes a good reputation.
B) Quality – We can ensure the quality via the process of extraction. If the essential oil has been extracted through steam distillation or cold pressed, then its quality will be of the very highest level. Pure essential oil manufacturers deliver essential oil extracted through these methods only.
C) Reputation – The final point that cannot be stressed enough! Always buy from a trusted, reliable and reputable source. In the herbal raw industry there are various names floating about. It is advisable to research thoroughly about the manufacturers and the quality of products they supply. Make a wise decision rather than a hasty one.
If you're wondering about why Elite Biotech should be your essential oil manufacturer, then the answer is right here:
We at Elite Biotech pride ourselves in being 100% pure essential oils manufacturer. We have served 750+ clients till date and the number continues to rise. Our services are transparent in nature. From the starting till the end, our team will be there throughout to help you in any way that we can. Our products are offered at wholesale priced and they are all organically processed.
We provide what the customer requires!
Reach out to our team now for any queries ~
Nature
About the author
We maintain absolute integrity, honesty, transparency and fair-play in all our official dealings and strive to maintain high standards of morality.
Reader insights
Be the first to share your insights about this piece.
Add your insights