Supported By Fiskars
Fiskars Project Orange Thumb: Investing in the Future of Community Gardens and Urban Farms
Food should be a right, rather than a privilege.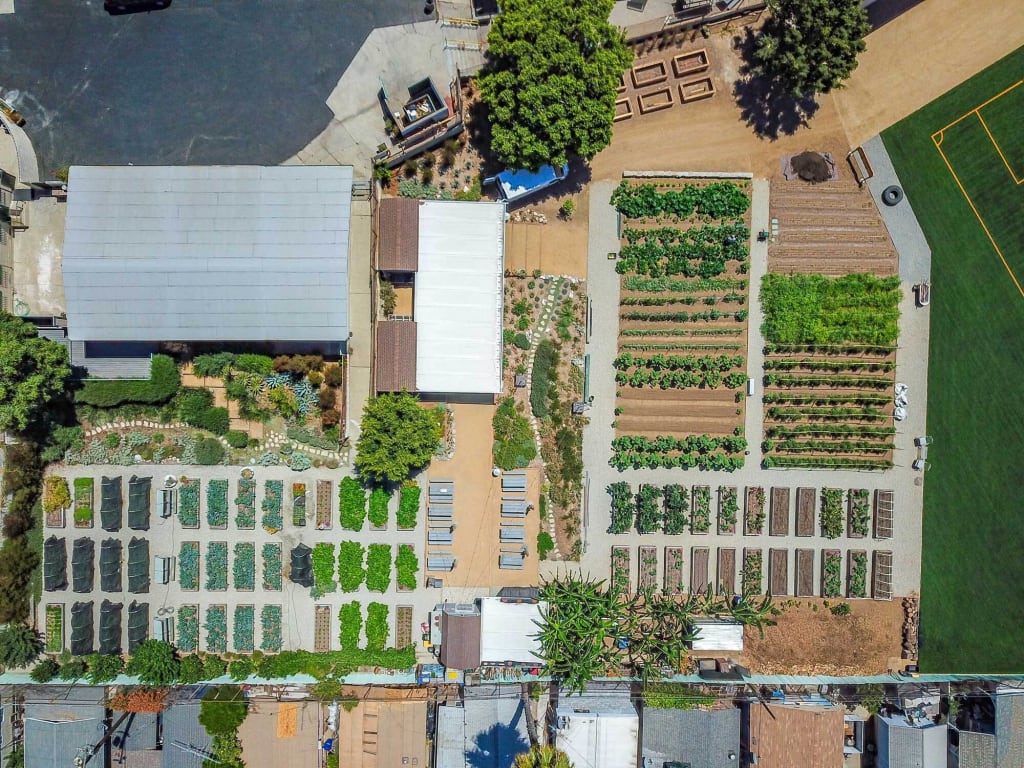 Alma Backyard Farms
I've never been food insecure.
Every day of my life I have had access to nutritious meals three times a day (if not more) and there was always food somewhere in my house. The act of eating became a leisurely activity; something I looked forward to for my own adventurous culinary pursuits and social outings with friends. I never viewed it as a means of survival because I simply didn't have to, but as I've learned to grow my own food and immersed myself in our food system, I've discovered just how privileged I was and still am.
Food should be a right, rather than a privilege, but as I reflected upon my community growing up, I saw examples of systemic racism and food apartheid impacting food access in my hometown. My wealthy baseball teammates had full lunches, snacks before practice and a healthy dinner waiting for them when they got home, while some of my less fortunate basketball teammates didn't even know when their next meal would be. Their neighborhoods were dominated by fast food restaurants and corner store grocers, while my parents were shopping at Whole Foods and providing home cooked meals every single night.
The idea that people I knew were experiencing food insecurity surprised me at first, but it is a much more prevalent issue than we realize. Before the pandemic, 35 million people in the United States experienced hunger in 2019 according to Feeding America, but that number has risen to more than 42 million because of COVID. Of this total, it is estimated that more than 10 million children live in food-insecure households; many of which are in urban cities like NYC and LA where I live. The rates of food insecurity are significantly higher for African American, Latino and Native American families, and in order to create a hunger free America, we must find ways to address this systemic racism, support local, urban growers and decentralize our food system.
This is where Fiskars comes in.
As part of our partnership, Fiskars asked me to help lead Project Orange Thumb; a program designed to support four incredible community gardens across the country. Why community gardens? Because aside from serving as green oases in their neighborhoods, community gardens are an underrated food-producing resource. A single garden bed can provide 160 pounds of food and the leaders of these gardens are actively fighting food insecurity every single day.
Each of the four gardens we selected will receive a $10,000 donation and a huge set of tools to help expand their food-growing programs, and they all have a unique story, growing style and strategy for combating food insecurity in their local communities. The four gardens we have selected are located in Los Angeles, St. Louis, New York City and Atlanta, and I'll be touring each farm and sharing a video to help amplify their amazing work.
Having worked on farms and gotten my hands dirty with community gardens all over the country, I have seen firsthand how impactful these gardens can be at the local level, and I am incredibly grateful to Fiskars for entrusting me with this responsibility. It's going to be an exciting summer, and you can read more about the four community gardens below.
Always be growing,
Nick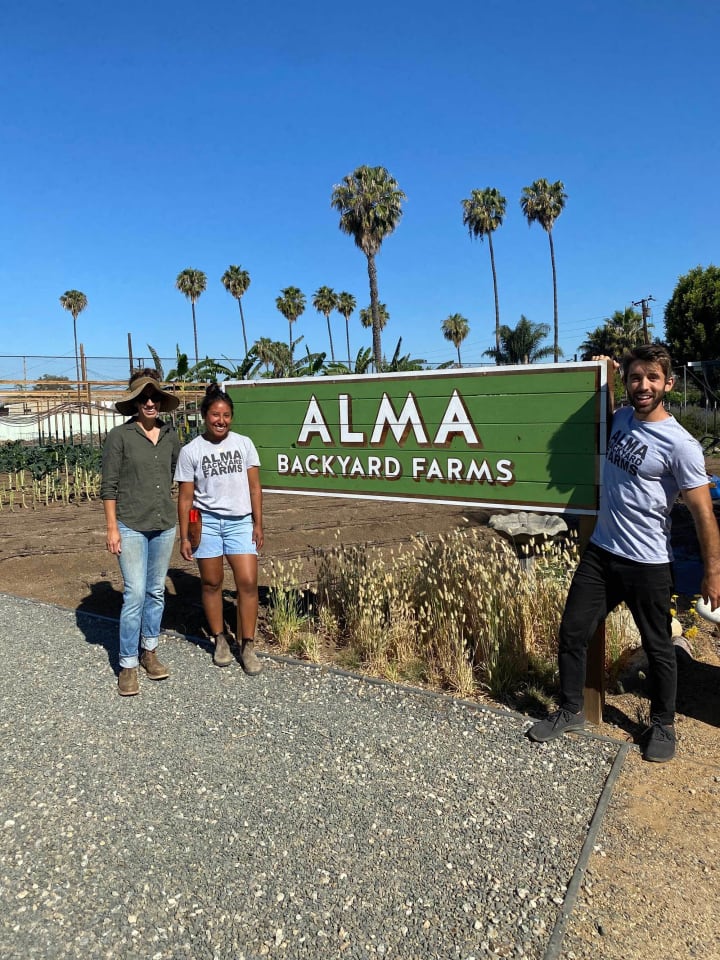 Alma Backyard Farms was inspired by the voices and ideas shared by juvenile offenders and prisoners eager to transform their lives and communities by "giving back" to the communities they "took from" and were taken away from. For most people experiencing incarceration, there are few opportunities to see and interact with nature and few opportunities to provide nurture to others. Yet few are given the opportunities to learn skills and make that possible.
ALMA has listened to the formerly incarcerated and been inspired by their willingness to reorient their lives as caretakers of community. Recognizing that Los Angeles is a place where no life or space is wasted, ALMA creates multiple opportunities for women and men who were incarcerated to give back to the health and safety of communities by growing food in and for these communities.
Rooted in restorative justice and environmental stewardship, ALMA's mission is to reclaim lives, repurpose land and reimagine community. ALMA proposes real solutions to the challenges of California's overcrowded prisons and food injustice in low-income neighborhoods. Recognizing that no lives or land is to be wasted, ALMA creates opportunities for the previously incarcerated to become agents of health, safety and community.
Watch their #ProjectOrangeThumb video here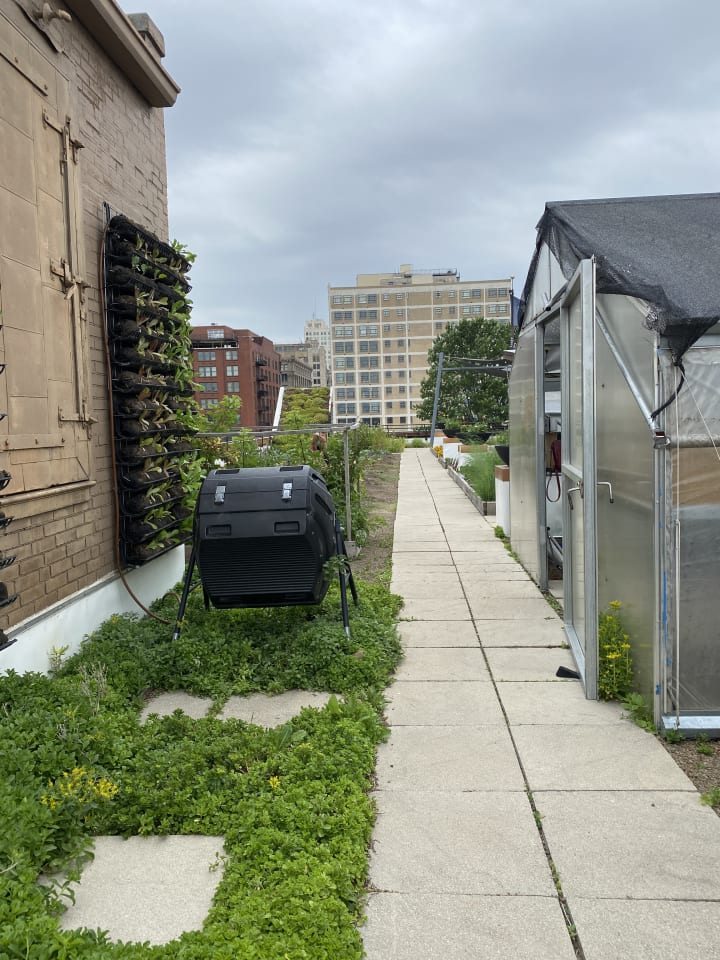 Urban Harvest STL was born as a community gardening project in 2011 as a way for residents of downtown St. Louis to have a place to grow. Their community garden was growing more food than their gardeners could use themselves, so they began donating excess produce to people who are homeless or at risk of becoming homeless.
Over the past six years they have built relationships in the St. Louis community to expand their network of farms to seven sites in total. They have also grown their food donation partnerships, working with a variety of organizations to share their produce with people who have limited access to healthy food options. As their staff and capacity has increased, they have also established an internship program and welcome people to the farm for tours, field trips, volunteer days, and fundraising events such as happy hours and harvest dinners.
Their mission revolves around food rights, believing that all members of their community should have equitable access to fresh, healthy food regardless of socioeconomic status, race or location.
Watch their #ProjectOrangeThumb video here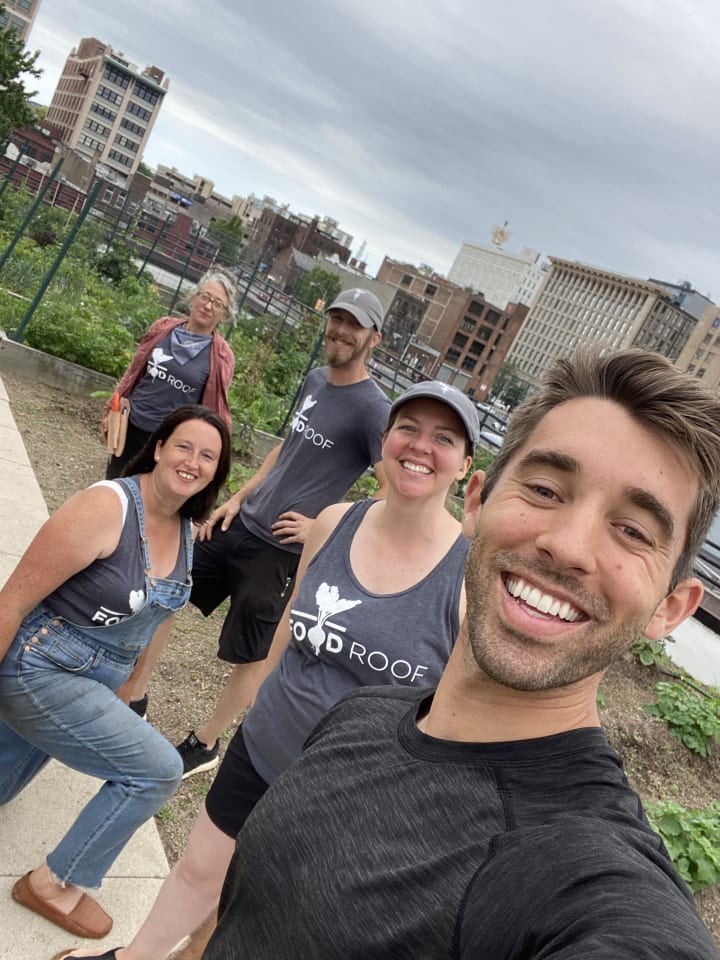 Oko Farms is an Aquaponics Farm and Education Company in Brooklyn, New York. They built their first farm in 2013 when they converted an abandoned lot in East Williamsburg, Brooklyn into the Oko Farms Aquaponics Education center - NYC's first outdoor (and only publicly accessible) aquatic farm. The farm cultivates a variety of freshwater fish and vegetables together in a closed-loop recirculating ecosystem known as AQUAPONICS. They utilize aquaponics because it allows them to cultivate both freshwater fish and vegetables while saving water.
Their mission is to practice and promote aquaponics as a sustainable farming method that mitigates the impact of climate change, and increases food security for New York City. They strive to spread the knowledge and skills required to practice aquaponics farming by educating children and adults of all racial and socio-economic backgrounds.
Stay tuned for their #ProjectOrangeThumb video in July
The Food Forest is just four miles south of Atlanta's city center. The 7.1-acre Food Forest property was once a small family farm that helped nourish the local community. Abandoned and neglected for many years, the farm's history is still visible with several large pecan trees, blackberry brambles, and muscadine vines that now grow wild across the land. Working with residents and a variety of stakeholders, it has become a community-driven concept plan that includes community garden beds, a fruit and nut orchard, herb gardens, walking trails, and gathering spaces. Partners and residents are currently working together to implement the community vision plan and bring new food resources to this community in need of fresh and healthy foods.
The Urban Food Forest at Browns Mill is currently the largest public food forest in the country and serves as a model for integrating food resources into equitable park development plans, in order to provide long-term benefits for local communities.
Stay tuned for their #ProjectOrangeThumb video in August
Humanity
About the author
Nick Cutsumpas
@farmernick on Instagram
Plant Coach + Urban Farmer 🌱 LA | NYC📍
Plants = regenerative stepping stones 🌍