Can Fashion Industry Prevent Climate Disaster?
Can Fashion Industry Prevent Climate Disaster?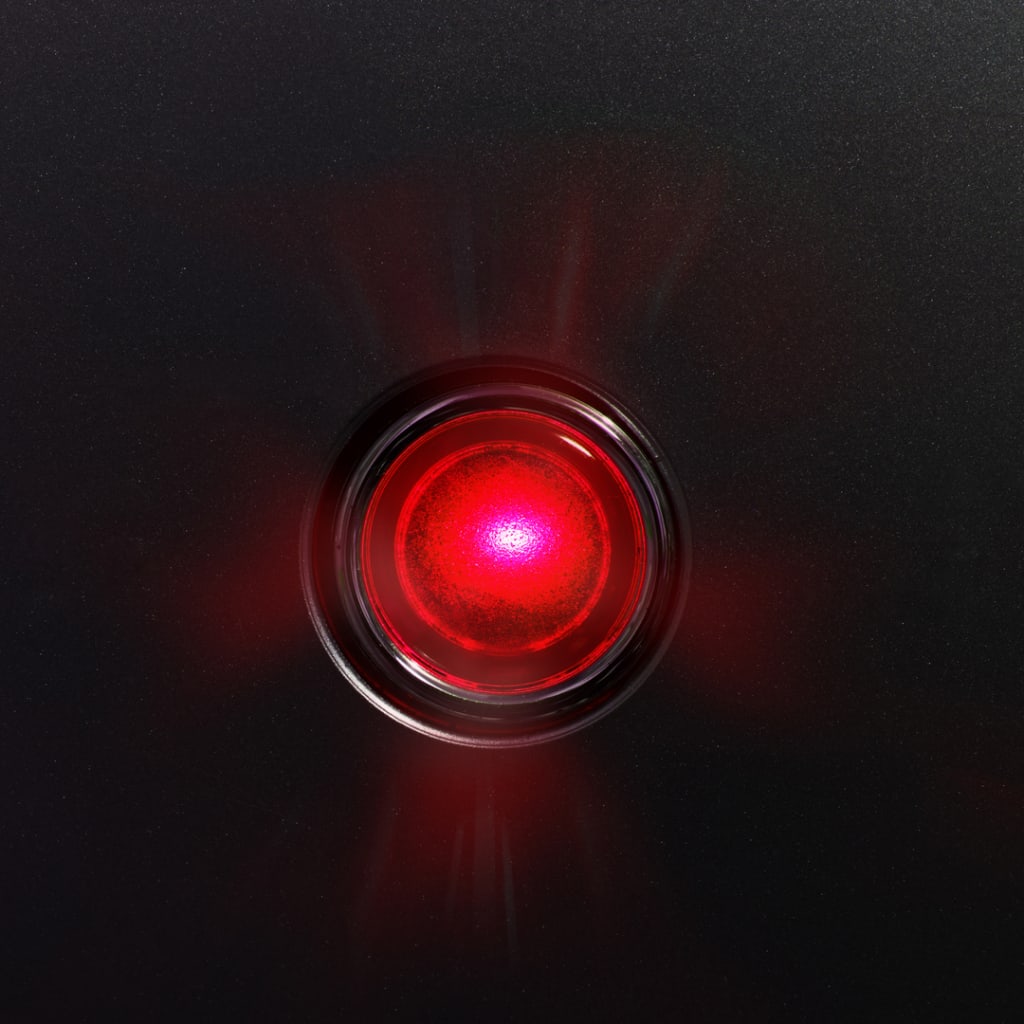 The recent IPCC (Intergovernmental Panel on Climate Change) is projecting a code red for humanity. This edit is to see some of the facts from the report. In addition, take a look at what actions can we take to prevent climate disaster. The week of September 20-26 was Climate week and is a great reminder for us to reflect on where we stand and what next.
In one of our earlier articles, Re-inventing To Fashion Zero, we shared a value chain view of the problem. In this edit, we bring facts from the latest IPCC report for us to digest the status quo. Then, we consider some concrete actions the fashion industry can take.
Status Quo is CODE RED
The UN chief says the IPCC report "is a code red for humanity".
Scientists say we can prevent climate disaster if the world acts fast.
There is hope that deep cuts in emissions of greenhouse gases could stabilize rising temperatures.
"If we combine forces now, we can avert climate catastrophe. But, as today's report makes clear, there is no time for delay and no room for excuses. I count on government leaders and all stakeholders to ensure COP26 is a success.", UN Secretary-General António Guterres said.
The scientists who worked on the report say clearly that human influence has warmed the climate.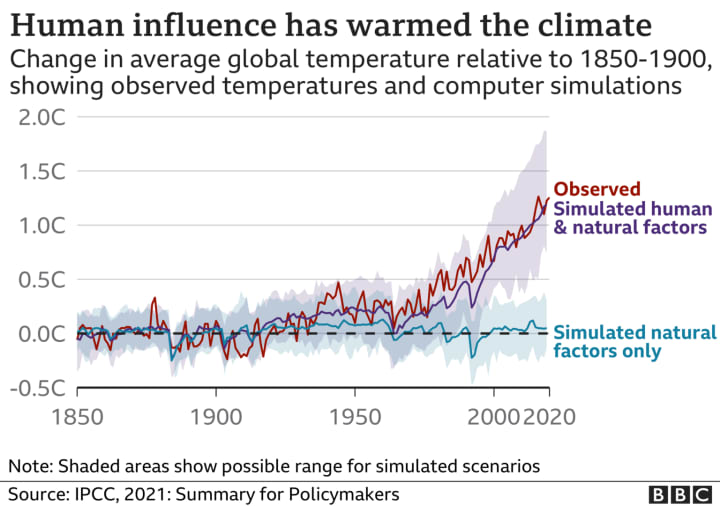 This is an alarming belief of the scientists,
1.5C will be reached by 2040 in all scenarios. If emissions aren't slashed in the next few years, this will happen even earlier

IPCC Report
The report predicts the following key future impacts.
Temperatures will reach 1.5C above 1850-1900 levels by 2040 under all emissions scenarios
The Arctic is likely to be practically ice-free in September at least once before 2050 in all scenarios assessed
There will be an increasing occurrence of some extreme events "unprecedented in the historical record" even at warming of 1.5C
Extreme sea level events that occurred once a century in the recent past are projected to occur at least annually at more than half of tidal gauge locations by 2100
There will be likely increases in fire weather in many regions
With these facts, we are in for a real global challenge.
What can we do to prevent climate disaster?
Fashion is the second most carbon footprint industry in the world just next to oil. We have a huge responsibility on our shoulders to create an impact sooner than later.
Here are some thought-starters and some concrete action we can take.
We have two sides to the economy. Supply and demand. Trusted brands, retailers, and governments create awareness amongst suppliers and consumers. This is not a regular period. This is a period of emergency.
The world of finance has built audits over a period of decades and is able to largely deliver trust on reported results which public can trust. Taking a leaf from this, sustainability audits be enabled across the system with a committed goal. While this is from the supply side, demand side education and awareness are equally critical. Responsible and conscious consumption is equally important to prevent climate disaster.
It is not just about enforcement, it is also equally about enabling. How can we incentivize sustainable practices? This also means disincentivizing non-sustainable practices.
The question is how can we spread the adoption of sustainable ways like mobile adoption?
There is a lot of action on the material side, re-cycle, re-use, re-pair. These are very important and innovations will continue.
One of fashion's biggest wastages is coming out of the supply-demand gap. The result is over-supply (causing pile-ups) and under-supply (lost opportunity). The causation is a function of inaccurate demand forecasting. There is a global surplus of over USD 1 trillion worth of fashion merchandise every year which consumers do not want. This is in spite of all the existing methods and tools.
Fashion's Biggest Waste Generator
Accurate demand forecasting is one of the key levers to prevent climate disaster. While no forecast is perfect, we have huge whitespace to improve our forecasting.
There are two fundamental questions for which we need better solutions than the status quo.
What trends/ products to adopt
How much to make and where to distribute?
For addressing the question (1), one of the fundamental shifts we see needed is to move from supply-based trends to scientific demand-based trends. This is non-trivial considering demand data is private. We need to derive demand dynamically from available data at an internet-scale. This is what we at Stylumia are doing through our proprietary demand science. In fact, we democratizing intelligence for the common good. This is in effect making the consumer a co-creator. Check out for a free consultation on how this is done for brands and retailers here.
For question (2), one of the most challenging problems in fashion is predicting the demand for new products without even investing in one single piece at the introduction stage. We solve this challenge using a proprietary prediction engine APOLLO, with industry-leading accuracy lifts from the current baselines by 20-40%, reducing carbon footprint by up to 20-40%. Check out for a free consultation on how this is done for brands and retailers here. We are in support of all initiatives in the enabling space of technology, material sciences, processes, and governance in this direction.
Radical change is demand planning, forecasting is required to transform our status quo. We encourage everyone to enable the reduction of these wastages. The right Information flow is fundamental to make any linear process into a cyclic process. Circularity and technology are intertwined. A consumer-led product development process is a key transformation needed across the board. The great thing is, this movement will create economic and environmental prosperity.
While we continue all our current sustainability actions and scale them, we see these two areas are less attended to.
As consumers, we all can enable circularity through
Maintain what we have longer, by prologing the use of the products
Reuse the products by sharing with others
Refurbish to make it usable again
Recycle, refine for further production
In addition, Everything-As-A-Service is a future we see which will minimise ownership and shared resources across sectors.
Finally, a new type of leadership is required embodying the following traits to make this happen,
a) Courageous
b) Regenerative Leadership (Individual/Collective)
c) 1+1 = 5
Time is now!
We all do not know what we do not know. The best way to move forward is to be open, give a chance to new ideas, experiment, and move forward with what works.
Finally, at Stylumia, we exist as a business for environmental and economic sustainability, we also applied for 1% for planet initiative. If you would like to take this opportunity, you may click on the link below. 1% for the Planet represents a global network of businesses, individuals, and nonprofit organizations tackling our planet's most pressing environmental issues. You can do this as an individual or as a business.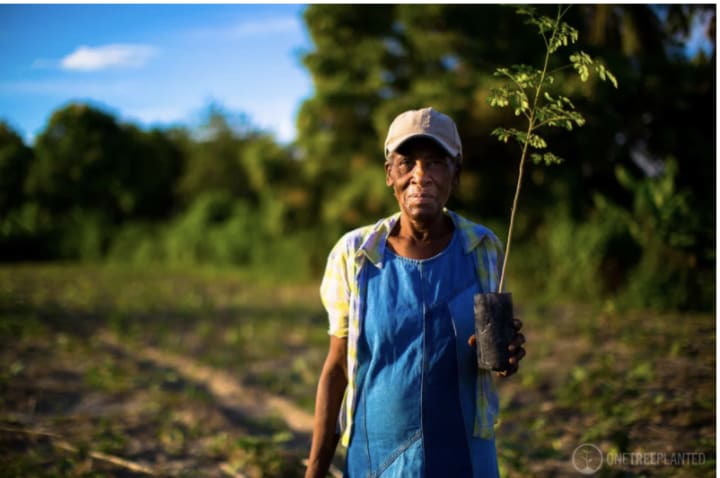 Together we win by taking quick actions now and make the best use of the chance to make a difference !!