Butterflies of Bolivia
Two mind-boggling hours in nature, no coca needed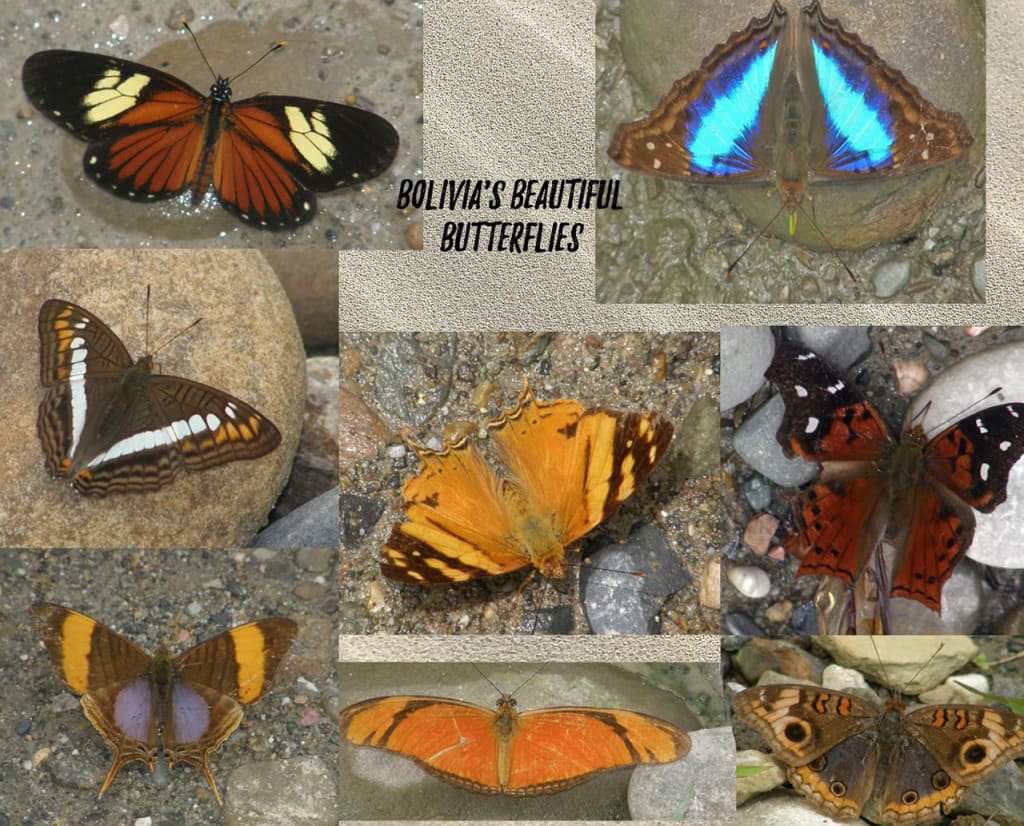 All photographs & collages in this story were created by the author Amethyst Qu
Author's note: This isn't just a story about photographing butterflies in rural Bolivia, although it's certainly about that. It's a story about the unexpected gifts of beauty we meet in wild places. A shorter version of this story originally appeared on another platform.
***
The forest is full of marvels, and, in those days, Bolivia was still full of forest. Written for myself, my travel journals are weak on how-to-get-theres and strong on impressions, moods, bird sightings. But I've got enough in my notes to know that on October 22, 2009, we were puttering around the forests near our resort in Villa Tunari.
Our goal: Find a stretch of road in the forest where it was safe to pull off and watch the skies for migrating birds of prey.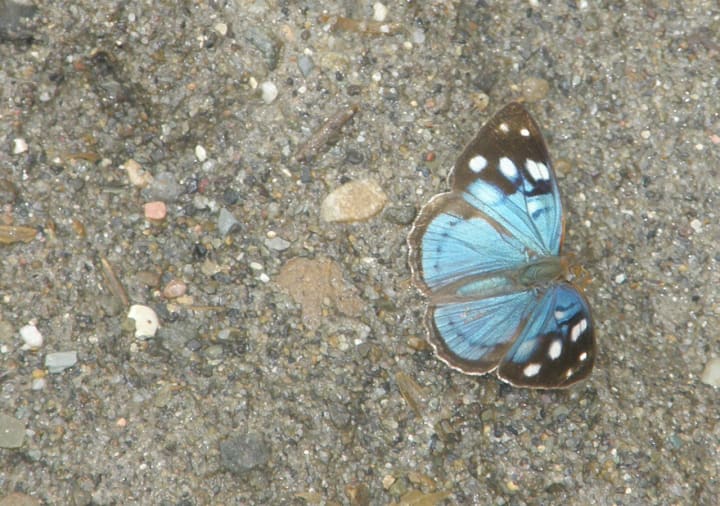 The day started with a bang. We were barely settled into the SUV before I shouted, "Umbrella Bird." As my diary says, the driver backed up, and we piled out again to feast our eyes on, "a very fine male who threw his umbrella crest around and ate berries and otherwise showed himself in fine fashion."
That yellow-eyed beauty remains the only wild Umbrella Bird I have ever seen.
Then onward.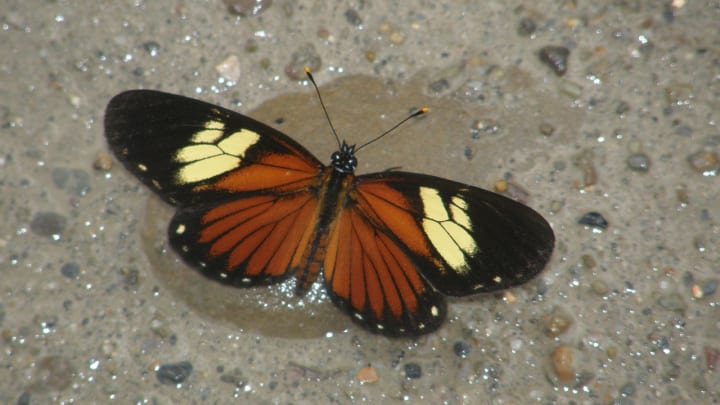 It took some time to find the perfect spot. We wanted forest on both sides, but also a wide view over the surrounding valleys. This road also had to be significant enough to provide pullovers so we could park and stand safely out of traffic. (Almost all of this traffic was commercial trucks carrying fuel and food.)
The right side of the road — the valley side— was more open than usual because a wide and rocky river bed ran there. Little more than a creek, you could see muddy places where the water had retreated.
Butterflies like mud.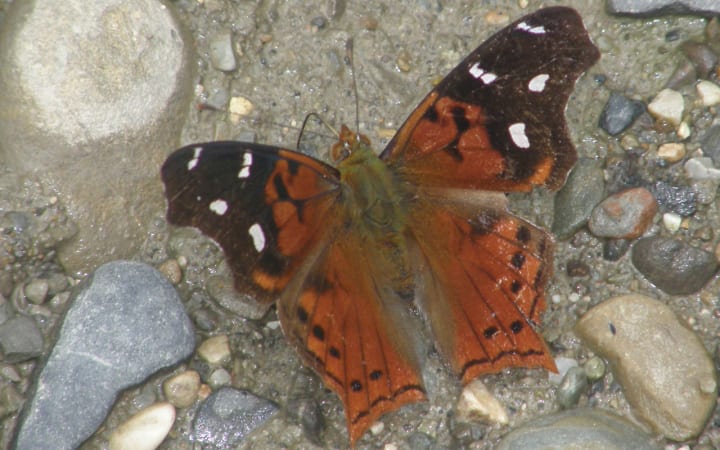 If you spend a lot of time outdoors, you've likely stumbled on such a scene — an abundance of butterflies gathered on a mud puddle. Such beauty in the muck may seem mysterious, especially if you notice some of the butterflies in question ejecting fluid out of one end as fast as they're drinking it down on the other.
Seems like if they wanted to hydrate, they're doing it wrong. But they're not after the water. It's the impurities they want — the salts and/or other minerals they can extract from the mud.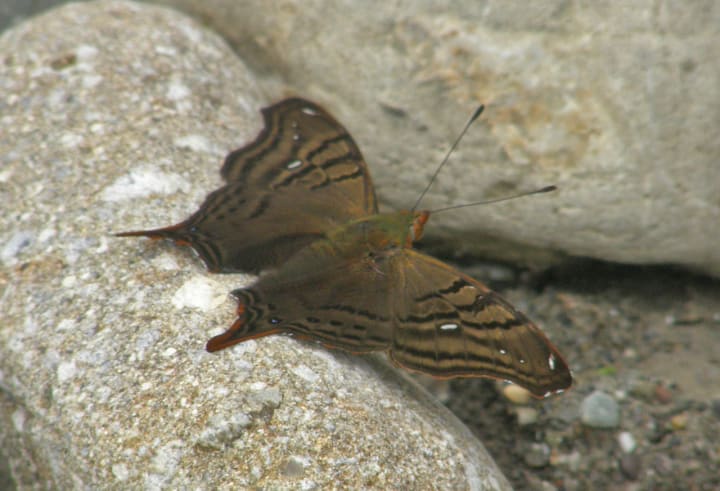 For maybe two hours, we watched and waited. No evidence of raptor migration, but lots of other avian entertainment. The best bird of prey sightings:
A juvenile Black-and-Chestnut Eagle getting chased off by huffy Plumbeous Kites
A fine view of a perched Solitary Eagle.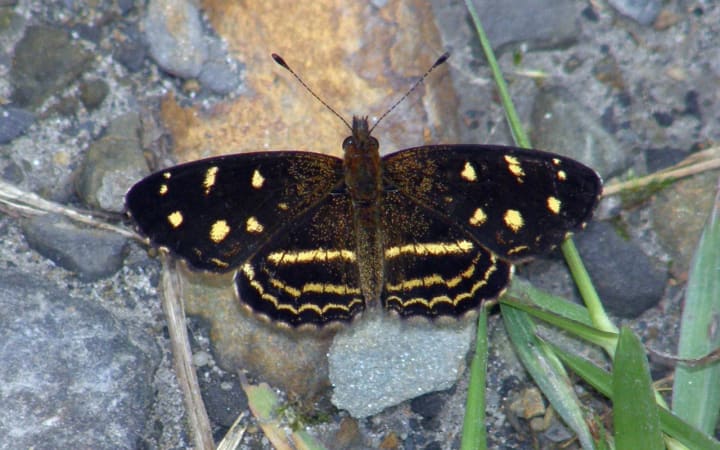 And yet, what lingers in the mind from the day is the dazzling impression I got of the insane numbers of colorful butterfly species that must be living in Bolivia.
My hobby camera, carried mostly to help me outline my journal writing rather than to provide crisp illustrations, could only capture photographs of those specimens who posed. As you can see, there were plenty of them.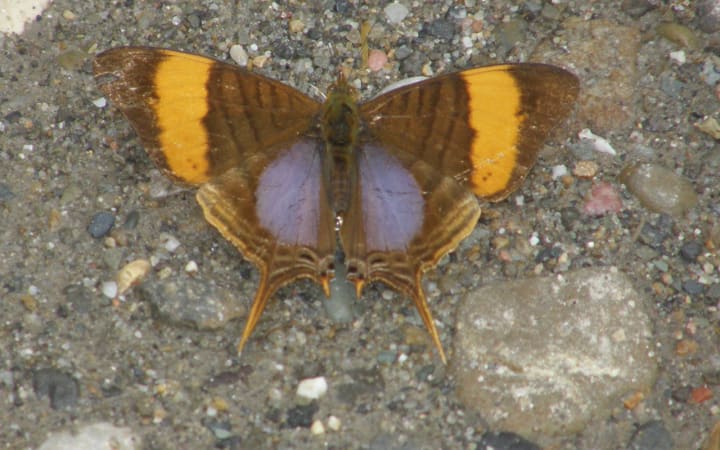 Friends, there are a TON of butterfly species in Bolivia. All of these photos were taken in those two brief hours.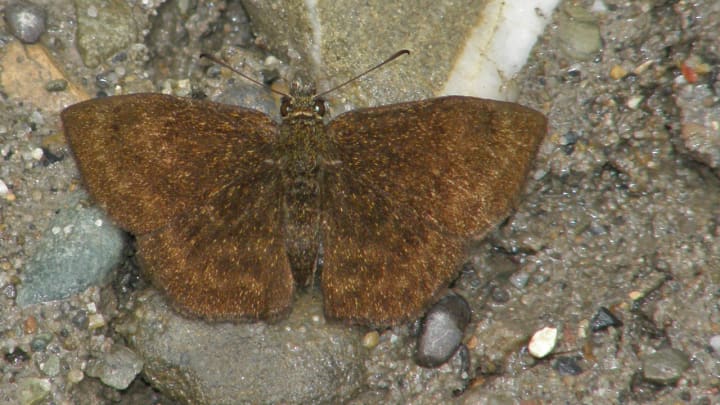 How large is this planet? How many beautiful species share it with us? Do we even know? Sometimes, you run out of words. Maybe these photographs can speak for me.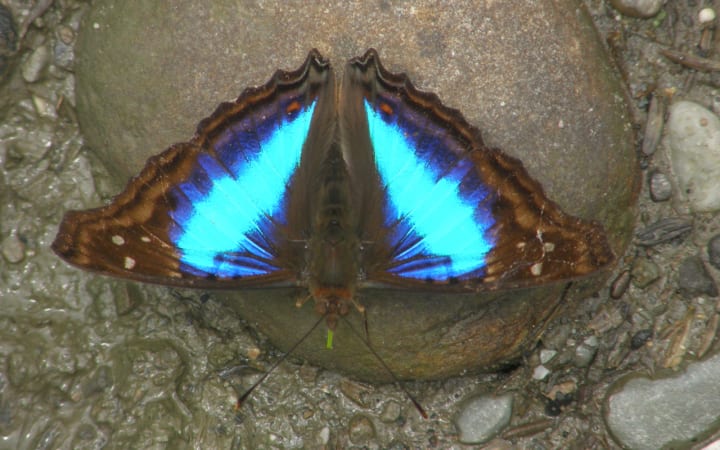 The original story ended here. And yet I find I have something more to say.
You see, at another point in the visit, we stayed at a resort owned and operated by an entomologist of around seventy. He was one of these older British guys born in a rural part of a country that no longer existed. I gather he couldn't or wouldn't fit in back in England, so he somehow ended up in Bolivia discovering new species and paying for it all by hosting visitors (very often birders) to his cabins.
"I used to discover a new species [of insect] every time I walked a quarter mile," he said. "I have eighty more new species I've got to describe and name before I turn eighty."
I wonder if he did.
Thinking back on his cabin which was half an insect cabinet/museum, I wonder what we lost if and when he ran out of time. We'll never even know.
By the way, if you'd like to see more stories like this one, let me know by leaving me a small tip or a heart.
If you enjoyed this story, you will also like this one about my encounter with the critically endangered Blue-throated Macaw endemic to lowland Bolivia.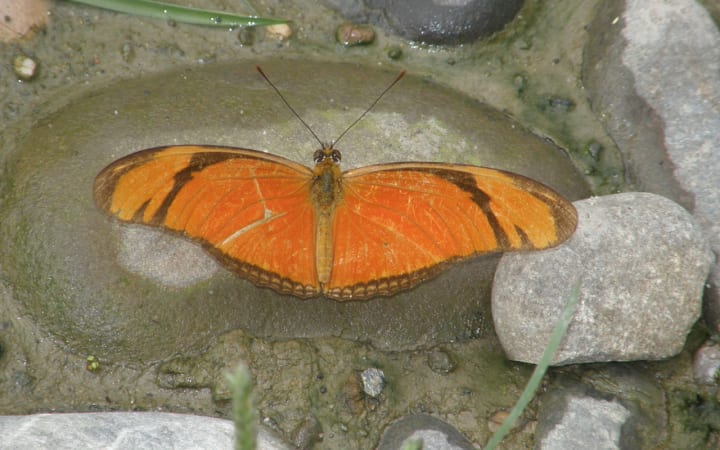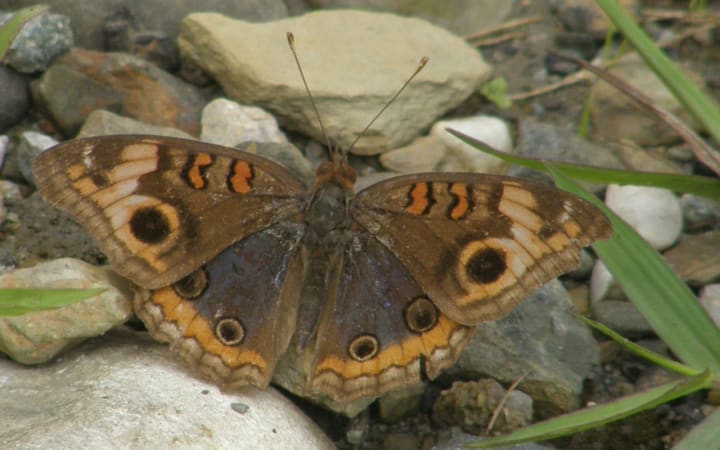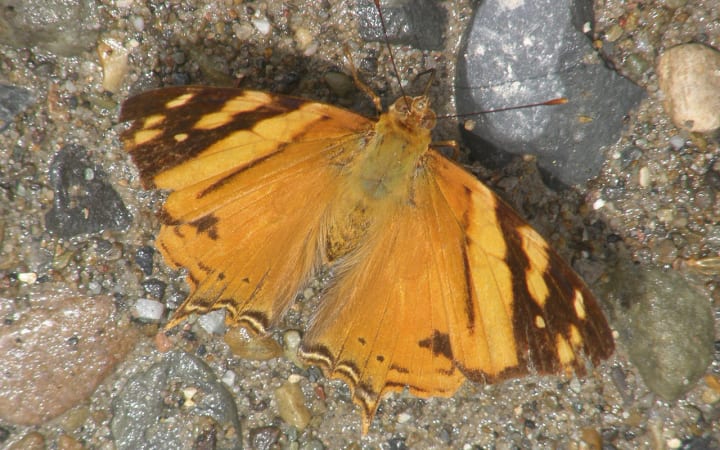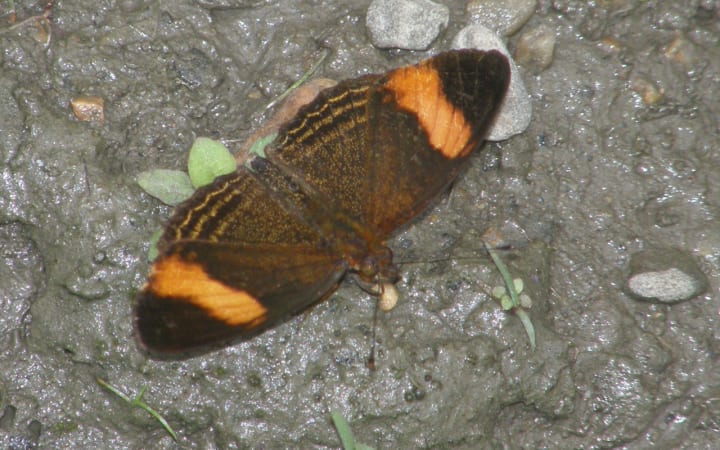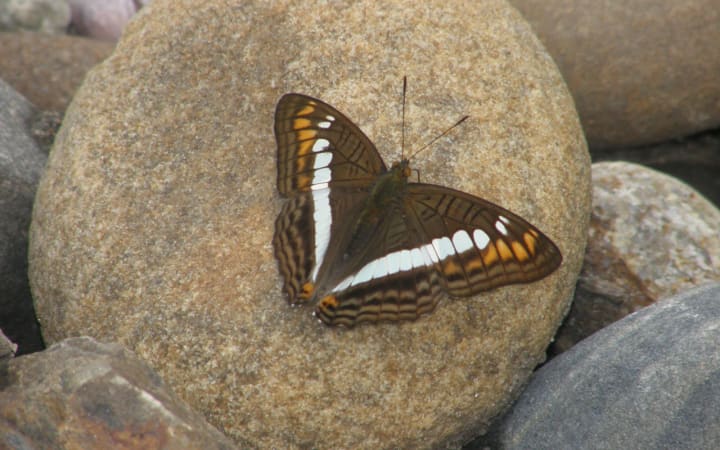 Nature
Seeker, traveler, birder, crystal collector, occasional photographer. Author of "The Moldavite Message."