Adani Group of Companies
Adani group stocks tank up to 20%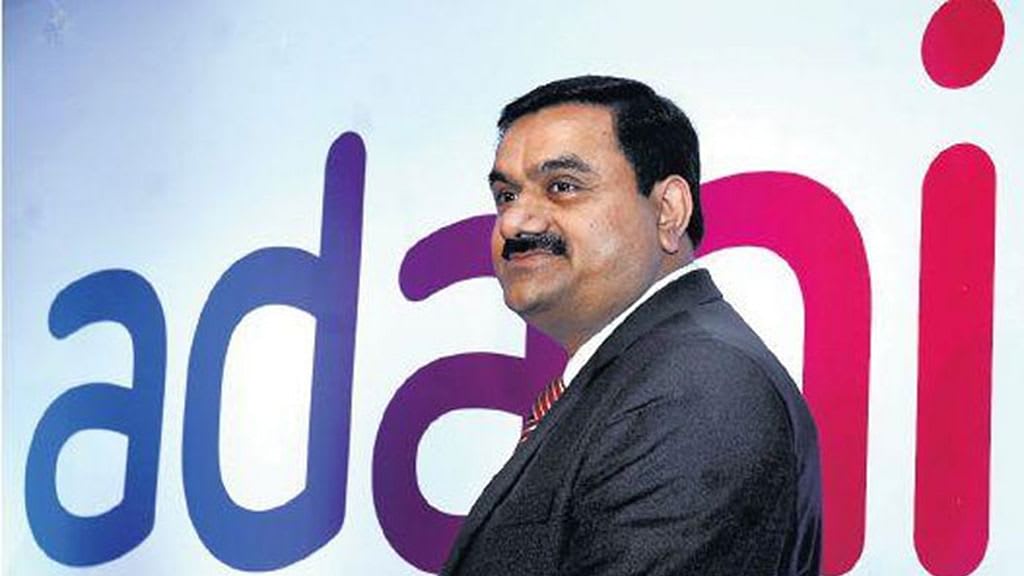 Adani Power share price:
Adani Power Limited is an Indian power generation company that is publicly traded on the National Stock Exchange of India and the Bombay Stock Exchange. The company is a subsidiary of the Adani Group, which is a conglomerate of companies primarily focused on the energy and infrastructure sectors. The price of Adani Power Limited's shares can vary depending on a variety of factors, including the company's financial performance, industry conditions, and overall market sentiment. It would be best to check the stock price at the time of your inquiry for the most accurate information.
Different sources of adani:
There are a variety of sources for information about Adani Group, a conglomerate of companies based in India. Some of the main sources include:
The company's official website: www.adani.com
The company's investor relations page: www.adanigroup.com/Investors
Financial news websites such as Economic Times, Business Standard, Moneycontrol etc where you can find the latest financial results, announcements, and other information about the company.
Stock exchange websites such as National Stock Exchange of India (NSE) and Bombay Stock Exchange (BSE) where you can find financial information about the company, such as stock prices, trading volumes, and historical performance.
Business news websites such as Business Today, Forbes etc where you can find the latest business news and analysis about the company and the industries it operates in.
Social media platforms such as Twitter and LinkedIn, where you can follow the company and industry leaders to stay informed about the latest developments.
It's worth noting that before relying on any information make sure to verify the credibility of the source.
Fields and Sectors if Adani group:
Adani Group is a conglomerate of companies based in India that operates in a variety of sectors including:
Energy: The company is involved in the generation, transmission, and distribution of electricity through its subsidiary Adani Power. It also has plans for renewable energy generation.
Resources: Adani is one of India's largest mining and trading companies. It operates mines for coal, bauxite, and limestone, and also has interests in ports and logistics.
Agribusiness: Adani has invested in a variety of agribusinesses, including cold storage, warehousing, and food processing.
Infrastructure: The company operates a number of infrastructure projects, including ports, airports, and special economic zones.
Logistics: Adani operates a number of logistics businesses, including ports, airports, and special economic zones.
Real estate: The company has invested in a number of real estate projects, including residential and commercial properties.
Defence: Adani has also recently ventured into defence manufacturing in India.
Adani group stocks tank up to 20%
It's worth noting that Adani Group's portfolio of businesses is quite diverse, and the company continues to expand into new markets and sectors.
Adani Total Gas plunged 20 per cent to Rs 2,947.05, just shy of its lower circuit level at Rs 2,934.55, before making a marginal recovery. The city gas distributor and supplier had settled at Rs 3,668.15 on Wednesday.
Adani Transmission tumbled 19 per cent to Rs 2,034.30 during the early trade. Other group stocks including Adani Power and Adani Wilmar were locked in the lower circuit limit of 5 per cent at Rs 248.05 and Rs 517.30 levels, respectively.
The blue-chip counters of Adani Group, Adani Ports and Special Economic Zone shed 5 per cent to Rs 675, whereas Adani Enterprises lost 6 per cent to Rs 3,389.95 during the trading session.
Adani Enterprises' Rs 20,000 crore follow-on public offering (FPO) began today. The company will be selling its shares in the range Rs 3,112-,3,276 with a lot size of four equity shares. The issue, which offers a discount of Rs 64 apiece to retailers, can be subscribed till January 31, 2023.
Reader insights
Be the first to share your insights about this piece.
Add your insights