About Untamed Photographer
Mark Wilkins on co-founding Untamed Photographer and why it's so important to the future of our environment.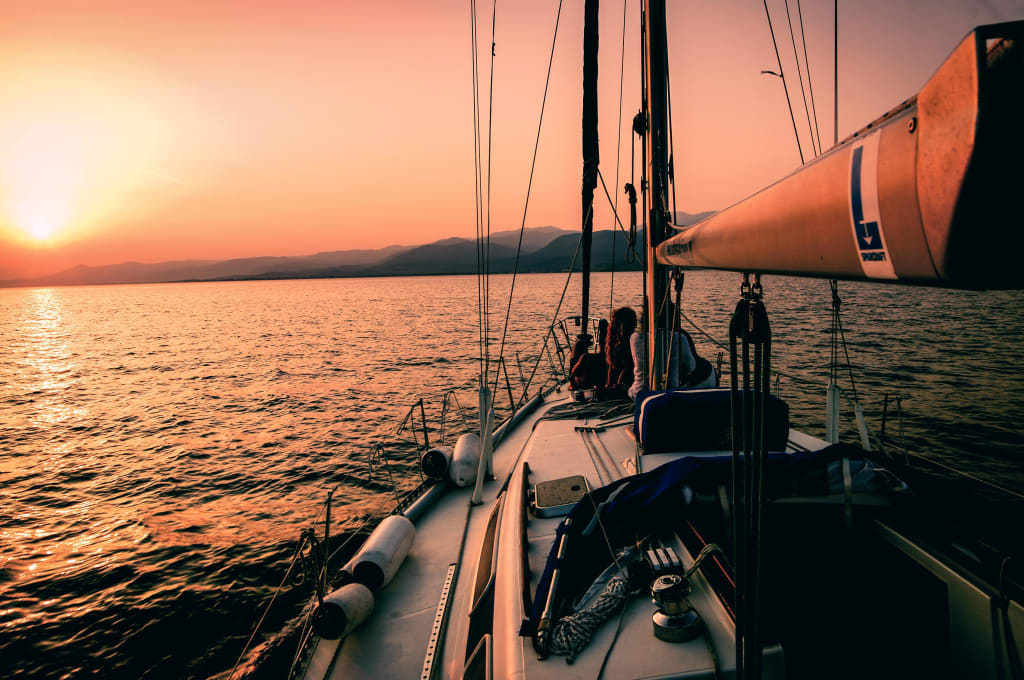 I am Mark Wilkins, co-founder of Untamed Photographer with my daughter Amy Peters. I want to tell you what makes Untamed Photographer special and why founding Untamed Photographer is so important to me and the future of our environment.
I wasn't always passionate about the environment, but several years ago a friend opened my eyes to issues that we are facing everyday in nature conservation. While traveling, I began to notice the strain humanity places on the environment and the animals within it, and I realized it was essential we all learn to live on this Earth together. As I say at the end of the video below, "Without a strong ecosystem for plants and animals; without clean air, water, and soil; without a healthy home for all of Earth's inhabitants both great and small, there is no future for any of us."
When I sold and retired from my position as CEO and founder of Stampede (now called Exertis USA), I devoted myself to the environment. Helped by my experience running a large company, I founded NTOTA (The Nature Trust of The Americas), a 501c3 to help charities and organizations doing the groundwork to protect animals and the environment.
My experience with NTOTA made me realize how wildlife photography and videography are powerful methods of conservation. Unlike simple written appeals, wildlife images stir our emotions and tell a powerful story. This realization led me to found Untamed Photographer, harnessing the power of wildlife photography for nature conservation and supporting photographers doing the same.
Wildlife photography and videography as storytelling mediums illustrate that "it is better to show than tell." NTOTA created these short movies that spurred the start of Untamed Photographer. Like video, Untamed Photographer's powerful images emphasize the importance of conservation using wildlife photography.
The Miami Shark Project
The Miami Shark Project, founded by Dr. Catherine MacDonald and Dr. Julia Webster, is a women-led research project centered around the Biscayne Bay off Miami, where nursing habitats for 7 different shark and ray species were discovered—a discovery that is key to future research and conservation goals in Biscayne Bay:
This video shows what the Miami Shark Project is about. Seeing the sharks up close, being tagged and studied, brings them to life—showing us just how beautiful sharks can be. The passion of the team is infectious. We learn the importance of funding valuable research that will help conservation outcomes—including the conservation of the endangered hammerhead sharks—as well as learning and awareness. As well as donating directly to the Miami Shark Project, you can also support them by buying a print like Dune Dance by Chris Fallows from Untamed Photographer.
MarAlliance
MarAlliance (of which I am the Chairperson) is another example of a grassroots charity doing real work to help save animals. Founded by Rachel Graham, MarAlliance focuses on research and education in the Americas to encourage sustainable fishing practices and prevent the overfishing of sharks, rays and marine mammals. By working with fishers within the community, MarAlliance is able to create real change:
I think the emotional appeal is very strong in this video by MarAlliance, reminding us of the very real consequences of overfishing for sharks and rays. Watching a shark being finned and thrown back into the water or Rachel crying on camera is a more powerful call to action than any impassioned email or cold call. The stunning photography of the sharks, especially the whale-shark in the preview above, emphasizes the importance of saving these beautiful animals. You can donate to MarAlliance directly or by buying Untamed Photographer's Just the Two of Us or Majestic Manta prints, both by Brian Moghari.
Onçafari
Onçafari (pronounced On-Safari), founded by former race-car driver Mario Haberfeld, created a Jaguar rewilding and ecotourism program to discourage the killing of jaguars. Like MarAlliance, Onçafari works directly with locals and successfully developed an ecotourism business that is both good for the environment and a source of employment for the local community:
This video captures the challenge of human-wildlife conflict, the excitement of seeing the jaguars successfully habituated, and the ecotourism business thriving. Seeing Mario's enthusiasm for this project, despite his lack of conservation background, is also touching. It reminds me that all of us, not just the scientists, can do something to save animals. To support Onçafari, donate directly or through purchasing a print such as Respect by Filipe DeAndrade from Untamed Photographer.
Untamed Photographer aims to elicit the same emotional appeal as these short movies. Every print that Untamed Photographer sells comes with a story and it is this storytelling that convinces people to care about and donate to conservation causes. I strongly encourage you to check out our limited-edition prints and the talented photographers who took them, to do your bit to save the environment.
Reader insights
Be the first to share your insights about this piece.
Add your insights