10 Must-Visit Destinations for Adventure Seekers: Embark on the Ultimate Thrill-Seeking Journey
for Journey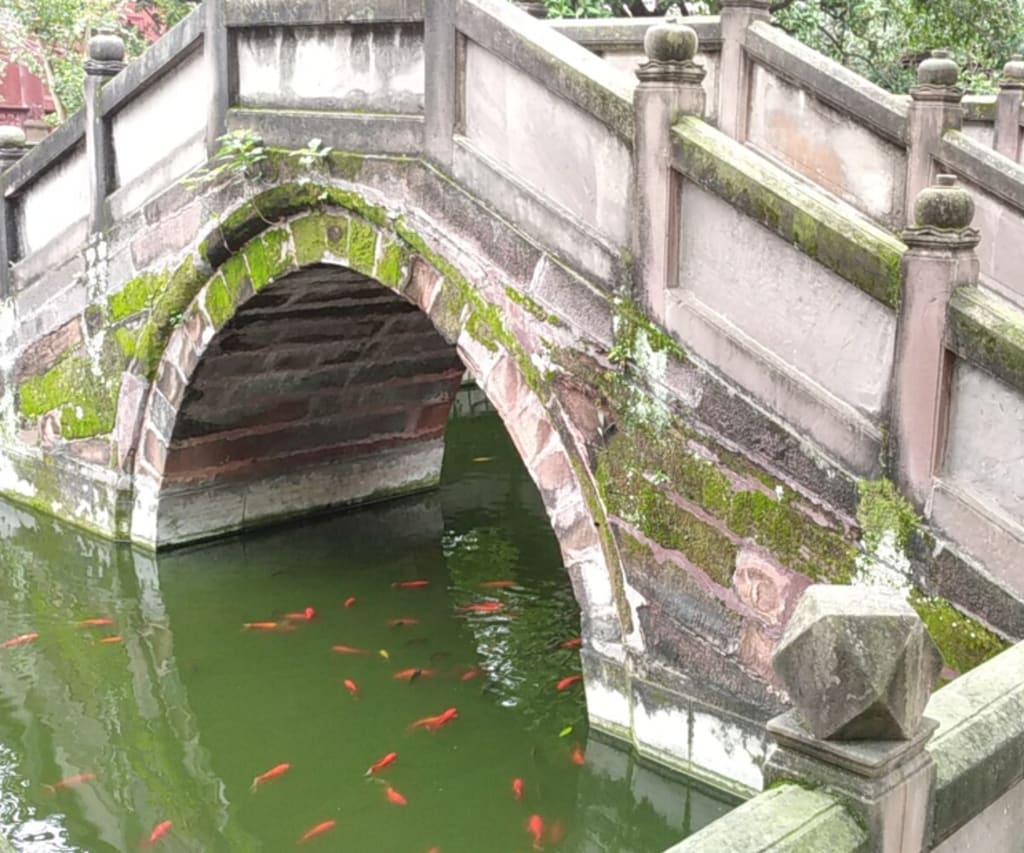 Introduction:
For adrenaline junkies and adventure seekers, the world is a playground waiting to be explored. From breathtaking landscapes to heart-pumping activities, there are countless destinations that offer unforgettable experiences. In this article, we will take you on a virtual journey to ten must-visit destinations that will ignite your spirit of adventure. Whether you crave mountain summits, underwater wonders, or adrenaline-fueled exploits, these destinations will leave you exhilarated and yearning for more.
Queenstown, New Zealand :
Nestled in the Southern Alps of New Zealand, Queenstown is an adventure lover's paradise. Known as the "Adventure Capital of the World," this stunning destination offers an array of thrilling activities. Challenge yourself with bungee jumping, skydiving, jet boating, or white-water rafting. Alternatively, explore the picturesque landscapes through hiking, mountain biking, or skiing. Queenstown's natural beauty combined with its adrenaline-inducing activities make it a must-visit destination for any adventure seeker.
Chamonix, France:
If you dream of conquering majestic peaks, Chamonix in the French Alps is the place to be. This legendary mountaineering destination attracts climbers from around the globe. Scale the iconic Mont Blanc, Europe's highest peak, or explore the breathtaking Aiguille du Midi. In addition to mountaineering, Chamonix offers thrilling activities like paragliding, canyoning, and heli-skiing. Immerse yourself in the alpine wonderland and experience the rush of adrenaline amidst stunning natural beauty.
Costa Rica :
Costa Rica's lush rainforests, pristine beaches, and diverse wildlife make it a haven for adventure enthusiasts. Zip-line through the treetops, rappel down waterfalls, or go white-water rafting in the thrilling rapids of the Pacuare River. For a unique experience, explore the Monteverde Cloud Forest Reserve on a canopy tour. Surfing, snorkeling, and hiking through volcanic landscapes are just a few more reasons why Costa Rica is a top choice for adventure seekers.
Interlaken, Switzerland :
Nestled between stunning lakes and snow-capped mountains, Interlaken in Switzerland offers a plethora of heart-pounding adventures. Take a leap of faith with a skydive or bungee jump amidst breathtaking alpine scenery. Test your skills in canyoning, where you navigate through ravines and plunge into crystal-clear water. For a bird's-eye view, try paragliding over the magnificent Jungfrau region. Interlaken's dramatic landscapes and adrenaline activities will leave you in awe.
Moab, Utah, USA :
Moab, a hidden gem in the American Southwest, is a playground for outdoor enthusiasts. This red rock paradise is famous for its iconic national parks, including Arches and Canyonlands. Embark on thrilling adventures such as off-road 4x4 jeep tours, rock climbing, and mountain biking through rugged terrain. Take on the legendary rapids of the Colorado River or explore the surreal landscapes on a hot air balloon ride. Moab offers endless opportunities for adrenaline-fueled exploration.
Cape Town, South Africa:
With its stunning coastline and diverse landscapes, Cape Town is a hub of adventure in South Africa. Take on the challenge of hiking up Table Mountain, or for the more adventurous, try paragliding from its summit. Dive into shark-infested waters for an adrenaline-pumping cage diving experience. Explore the beautiful Cape Peninsula on a thrilling motorbike ride or embark on a wildlife safari to see the Big Five. Cape Town is a paradise for adventure seekers.
Queenstown, Ireland :
Ireland's County Kerry is home to Queenstown, a hidden gem for adventure enthusiasts. The region's rugged mountains, pristine lakes, and dramatic coastline offer an array of outdoor pursuits. Kayak through the tranquil waters of the Lakes of Killarney, hike the stunning Ring of Kerry, or test your endurance on the challenging Kerry Way. For a unique adventure, try coasteering, an exhilarating activity that involves cliff jumping and traversing along the rocky shoreline.
Banff National Park, Canada :
Nestled in the heart of the Canadian Rockies, Banff National Park is a playground for nature lovers and adventure seekers alike. Hike to stunning viewpoints, paddle through turquoise lakes, or hit the slopes for world-class skiing. Take on the challenge of ice climbing or explore frozen ice caves during winter. During summer, white-water rafting, mountain biking, and wildlife spotting are popular activities. Banff's awe-inspiring beauty and thrilling adventures will leave you spellbound.
The Great Barrier Reef, Australia:
Dive into a world of wonder at the Great Barrier Reef, a UNESCO World Heritage site and the largest coral reef system on the planet. Snorkel or scuba dive among vibrant coral formations, encountering an abundance of marine life. For an adrenaline rush, try a thrilling helicopter ride or embark on an exhilarating jet ski tour. The Great Barrier Reef promises an extraordinary adventure beneath the waves.
Inca Trail, Peru :
For history buffs and hiking enthusiasts, the Inca Trail in Peru is a dream come true. Trek through the stunning Andes Mountains, passing ancient Inca ruins and breathtaking landscapes. Reach the majestic Machu Picchu, an iconic archaeological site shrouded in mystery. The challenging yet rewarding journey along the Inca Trail offers a unique blend of adventure, cultural immersion, and awe-inspiring views.
Conclusion :
From New Zealand's adrenaline-packed Queenstown to Peru's historical Inca Trail, these ten must-visit destinations for adventure seekers are sure to ignite your passion for exploration. Whether you're seeking heart-pumping activities, stunning natural landscapes, or cultural immersion, these destinations offer it all. So, pack your bags, embrace the thrill of adventure, and create memories that will last a lifetime. Get ready to embark on the ultimate adventure of a lifetime!
Reader insights
Be the first to share your insights about this piece.
Add your insights