USMNT Roster for Mexico-Uruguay Friendlies
What Berhalter could do and what he should do.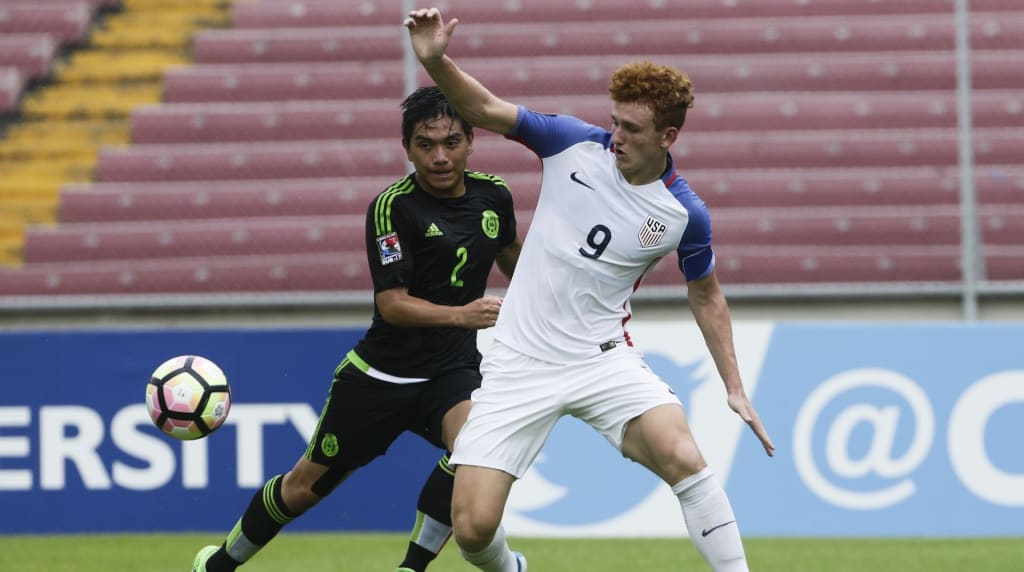 Next month, the US plays two friendlies against Mexico on Sept 6th at Metlife Stadium, NJ, and Uruguay on the 10th in Busch Stadium in St. Louis.
Not only are these games preparation for Nations League, which debuts this October-November, but a great chance for Gregg Berhalter to regenerate a squad that often looked slow, heavy, and bereft of creative ideas at the Gold Cup. The old guard still figured heavily this summer, and these friendlies should be an opportunity to look at some of the U-20 players already competing at high levels. Predicting who Berhalter will call up for these two games is complicated for several reasons.
Being that Berhalter is relatively new to the job, we don't have a massive sample size of how he likes to build and blend a roster. Getting the feel for a new coach's "process" (a term our beloved Klinsmann used over 3,000 times during his tenure) takes time and every roster, every game, every press conference is a rotation of the Rubik's cube that is a coach's modus operandi.
Olympic qualifying is this fall, and with Kreis due to build an U-23 roster, this may or may not have an impact on who Berhalter brings into camp.
Injuries and other considerations—Certain players, like Tyler Adams and Duane Holmes, still haven't returned to action from injuries; and other players, like Pulisic, Weah, and Boyd, recently joined new clubs and are settling in. Berhalter may decide, wrongfully in my opinion, to leave them time to settle in their new situations.
With that in mind, I've built two squads.
Who'd I'd like to see called up.
Who I think Berhalter will call up.
My Roster
Goalkeepers: (Zack Steffen, Ethan Horvath, Tyler Miller)
Steffen is likely to start the season as Dusseldorf's No. 1 and should be our default No. 1 as well. Horvath has likely dropped to the bench now that Club Brugge has brought in Mignolet, and Tyler Miller meets the Berhalter criteria of playing well with his feet, without being spectacular.
Should we be worried that there aren't really any legitimate contenders pushing Steffen for his spot? Probably. But for now, this is what we have to work with.
Defenders: (John Brooks, Aaron Long, Matt Miazga, Walker Zimmerman, Sergino Dest, Reggie Cannon, Tim Ream, De Andre Yedlin, Julian Araujo.)
The four center-backs pick themselves. Brooks comes in for Omar Gonzalez, who's international career should be over at this point. The other three are strong stalwarts who have played well for club and country. Their challengers haven't really staked a claim, with Cameron Carter-Vickers having joined Stoke on loan and Eric Palmer-Brown stepping down from Holland to Austria. You could perhaps make a case for Miles Robinson or Auston Trusty, which would be interesting.
The full-backs are where it gets interesting. Dest comes in, not because he's a dual national, but because if you play for a Champions League club, and your first appearance comes at left-back, you deserve a look. Ream is the incumbent at LB and continues to provide an option in a back 3, but should soon be ousted by one of Gloster, Bello or Vines. Araujo comes in after pushing his way into the Galaxy line-up, and his being courted by Mexico makes this doubly important. Yedlin returns after missing the Gold Cup, although I still have doubts about his technical ability and Daniel Lovitz is gone, hopefully forever. I'd be open to Antonee Robinson getting a look as well.
Midfielders: (Tyler Adams, Michael Bradley, Christian Pulisic, Weston McKennie, Paxton Pomykal)
I don't care what Berhalter or his brother says, Adams is a 6. Hopefully he's back from injury by September and if he is, he plays both games. Bradley gets to sit on the bench and flaunt his trademark scowl. I'd be very interested to see McKennie at the 8 and Pomykal at the 10, which would in turn push Pulisic to his best position out wide. Pomykal can play wide too, but he's much better in the middle and he and Christian should be able to interchange freely, like we saw the Chelsea winger do with Arriola at the Gold Cup.
Not only does Adams provide a defensive solidity Bradley never did, but Pomykal is excellent at tracking back and snuffing out attacks. McKennie, take note.
Speaking of taking note, just a reminder that Trapp, Roldan, and Mihailovic, none of whom are international-caliber players, are left off this group. At this point I'd rather see Parks, Morales, Lletget, or Williams than any of them.
Forwards: (Josh Sargent, Jozy Altidore, Tyler Boyd, Tim Weah, Paul Arriola)
Ahh, Josh. There's a good chance we'd be holding a Gold Cup trophy if Gregg had brought the tousled red head to the Gold Cup, but instead we got the mercurial Gyasi "got skills that will blow your mind" Zardes. Hopefully, that era has past and Sargent should start against Mexico, if not Uruguay as well. Jozy can play backup for now. We know what he offers and he's still a valuable cog in this team, but let's unleash Josh in these friendlies and get a real good look at him. He may be our No. 1 forward in both 2022 and 2026.
Tim Weah is likely to start the season for a Champions League club and I'd love to see him splitting right-wing duties with Tyler Boyd. Paul Arriola is Paul Arriola, willing and hard-working, but distinctly average.
Now let's have a look at Gregg's roster.
This will probably disappoint you, but I don't think Gregg is going to bring in the young talent we want him to. I think he'll send a lot of the U-20s to go play under Jason Kreis, while he sticks with his "proven" Gold Cup players. Have a look.
Goalkeepers: (Zack Steffen, Sean Johnson, Tyler Miller)
Forget playing in the Champions League, Ethan. Johnson plays for the Yankees... I mean... New York City, in MLS, the same league Gregg found Trapp and Zardes. Admittedly, his distribution is probably better than yours.
Defenders: Omar Gonzalez, John Brooks, Aaron Long, Matt Miazga, Tim Ream, Sergino Dest, Tyler Adams, De Andre Yedlin.
Yes, Omar is in here. In a press conference before the Gold Cup, Berhalter was asked why Omar was in the squad and he mentioned that he thought defenders at World Cups could skew a little older. Does that mean he thinks Omar could still contribute in 2022? I hope not, but that statement, combined with the fact that Gregg and Omar used to be roommates, should worry everyone.
I think Gregg will bring in Dest. He likes the Dutch style of play and Dest was forged at the very apex of the Oranje anvil. That said, I wouldn't be shocked if Dest went to the U-23s instead. After all, Dan Lovitz was brought off the bench against Mexico to supposedly change the game.
Long and Brooks should start together and Yedlin may get some time at right back, but the real prize is Tyler Adams, the man Gregg apparently thinks is the hybrid 6. There's not a rational fan in this country that wants to see this happen, but very little that US Soccer has done in the past few years could be labeled "rational."
Midfielders: Michael Bradley, Will Trapp, Weston McKennie, Cristian Roldan, Duane Holmes, Sebastian Lletget
First off, I think Berhalter will let Pulisic stay at Chelsea and focus on having a good season. I also think he likes Roldan too much to leave him out. And I think he'll send Pomykal to the U-23s along with Mihailovic.
We could very well see a starting midfield trio of Bradley, McKennie and Roldan against Mexico and if that doesn't scream "cut us apart," I don't know what does. Look for Trapp to come on in the second half and trip over a ray of sunlight.
Forwards: (Jozy Altidore, Gyasi Zardes, Josh Sargent, Tim Weah, Tyler Boyd, Jordan Morris, Paul Arriola)
I've spent a good bit of this article poking fun at Berhalter's favoritism, but I do believe he rates Sargent very highly. He told us he was "the future striker" while cutting him from the Gold Cup, and I think he'll get at least one start. I also think Weah will get called up to play on the wing at some point, probably as a sub in the 86th minute.
If Gyasi starts either game, it will prove that Gregg sees him as more than a placeholder going forward, of which I've said plenty. Look for Boyd to get some minutes too, unless his exclusion from the final two games of the Gold Cup was for a reason other than injury.
Ultimately, Gregg Berhalter's roster and line-ups are just as important as actual on-field performance. They give us insight into how he builds "the system," his player preferences, his stance on the dual national issue, and his willingness to incorporate young players. Every slide of a column on the Rubik's cube will tell the fan base if we're making progress toward a cohesive pattern or sending us further into a muddled mess.