UFA Champions League Group Stage
Liverpool at home against Rangers, three home points are not to be lost!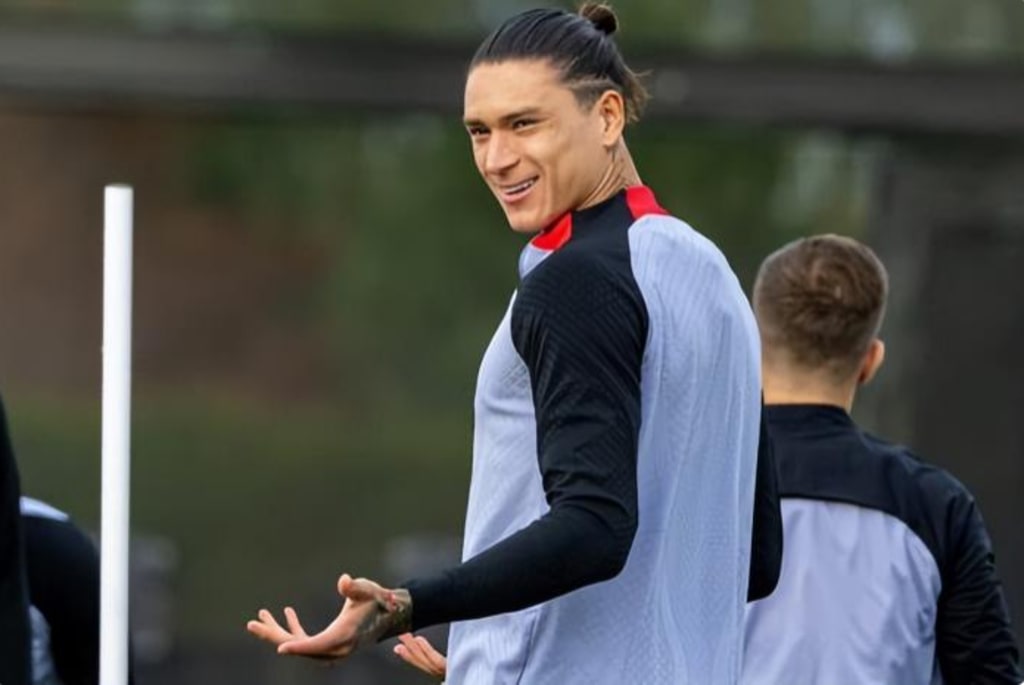 Liverpool drew 3-3 with Brighton in the league last weekend, with the same offensive and defensive performance, as the World Cup starts in mid-November, Liverpool has 12 big games in the next 38 days. There is no room for error. The home game was a disappointing draw against Brighton, but if the home game against Rangers loses another point Klopp will not be able to answer for it, and the Champions League is more important than the league, of course.
High-priced goods Darwin Nunez debut on the field?
Liverpool's heavy acquisition this season back to the striker Darwin Nunez, in fact, early in the season Community Shield and the league as a substitute for Fulham when the performance is not bad also called good, but after the home game against Crystal Palace after receiving red performance has become a problem, the results of the comeback can only serve as a substitute for Roberto Firmino. To Klopp in the league with Darwin Nunez to play the starting lineup to the current situation is unlikely, in the Champions League group stage Klopp has the guts to change the formation? I hope Klopp is brave enough to try it. Last season Darwin Nunez played for Benfica in the Champions League and his performance was very eye-catching before he attracted the attention of Liverpool and other major teams. He has not yet adapted to the high-intensity pressing style of play in the PL, but in the face of Rangers in the Scottish Premier League, I believe he can play powerfully in response to the level. It is common sense to rotate when there is an opportunity to play double matches for 7 weeks in a row, I hope Darwin Nunez will have a chance to make his debut in this game.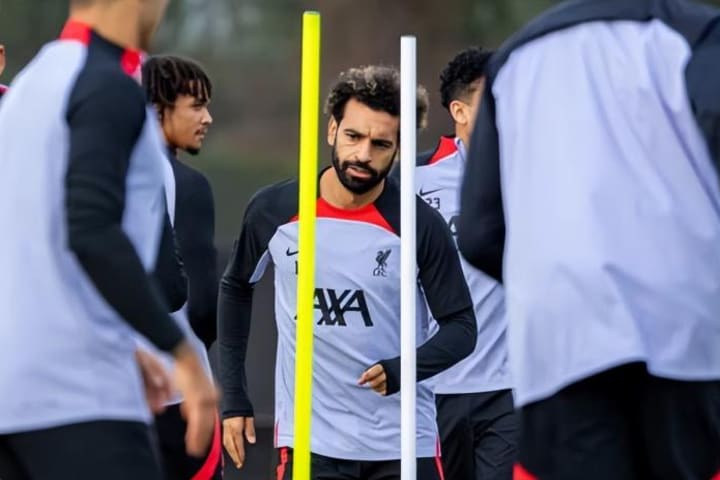 Salah should take a break
Klopp now has five strikers available, this game is bound to use all five just who will start and who will come on as a substitute, the left winger Diaz form and mentality are first-class level, compared to the right side of Salah more excellent, his starting position can not be doubted, as for Roberto Firmino league has scored 5 goals is the best in recent years, but the veteran should make good use of his physical ability, whether he starts or substitute can make a difference. And his versatility is one of Klopp's best pieces of change. Facing the Rangers, who play hard, it is more appropriate for him to come on as a substitute.
As for the main general Salah state is the low point in recent years, he is the one who needs a little rest, to step into the 30 Salah with speed burst through the opponent's left back is not an easy task, why not let Diogo Jota or Harvey Elliott start as a right winger, let Salah come on as a substitute or will have unexpected gains, right, as long as Salah can regain the shooting state, Liverpool's attack will become sharp, and Salah The key to saving Arnold's life is to have a good performance from Salah, who will also make Liverpool's right defense easier. Of course, Liverpool fans know that Klopp is never easy to change, but when the results are not good, it is always necessary to use some new thinking and new lineups.
Young players are important in the midfield lineup
Many Liverpool fans say that Harvey Elliott and Fabio Carvalho, two young players, are still not enough to play in the starting lineup for the time being. Although the three performed well in the midfield last season, but Jordan Henderson and Thiago are not young, and Fabinho's vitality this season is miserable, even if the three play at the same time Liverpool midfield is still out of position, the first half of the last battle against Brighton is a good example. Klopp used to arrange some youngsters like Harvey Elliott and Curtis Jones to enhance the vitality of the midfield, and this season Harvey Elliott is one of the best candidates to start for Liverpool.
Recently, the right back Arnold repeatedly missed, Harvey Elliott indeed rarely in the right side of the defense, I watch the recent position of Harvey Elliott, is more like an attacking midfielder, but the right side of the defensive work more by Salah, I really do not know whether it is deliberately arranged by Klopp or the player's own initiative. Jordan Henderson, Thiago and Fabinho are not energetic enough, so it would be better to have a young player, Javi Elliott or Fabio Carvalho, in the starting three.
Is the current Van Dyke more suitable for a three center-back formation?
It's normal that he is not as fast as before after his injury, but his performance is really strange. Many Liverpool fans also attribute his performance to the fact that he is too desperate to play in this year's World Cup, and does not dare to work too hard. I certainly do not agree, but there is a point that is more worthy of attention is that in the Netherlands manager Van Gaal changed to play three center backs, and Van Dyke has also adapted to the style of play, he has to constantly switch between the three center backs and double center backs in the style of play, the role and sense of position is indeed very different, perhaps one of the reasons for his performance this season is not as good as before. Of course, it is too difficult for Klopp and Liverpool to switch to three center backs, and the chances are not good, unless they change to another manager!
Projected lineup.
Dias; Darwin Nunez; Diogo Jota.
Thiago; Jordan Henderson; Javi Elliott.
Tsimikas; Van Dyke; Matip; Arnold.
Alisson
Expected result: Liverpool win 3-1
About the Creator
I love basketball, badminton, running, rock climbing, etc. Although I can't do it very well, I will try my best to do it well, to do what I like, so that I can exercise myself at the same time, but also give myself spiritual encouragement.
Reader insights
Be the first to share your insights about this piece.
Add your insights