UEFA CHAMPIONS LEAGUE vs THE FIFA WORLD CUP: A FIGHT FOR SUPREMACY
Sit down, relax your mind and think for a while, because today we gonna do this pills thing again. Okay so the red pill- You win one Champions League. Blue pill- You get one World Cup. Yeaaaa Easy, Blue Pill all the way, right? Now suppose we increase the number of UCLs for the red pill, keeping the World Cup at one for the blue one, say 2? 3? FOUR UEFA Champions Leagues? Uhh okay now this, this causes some tingles.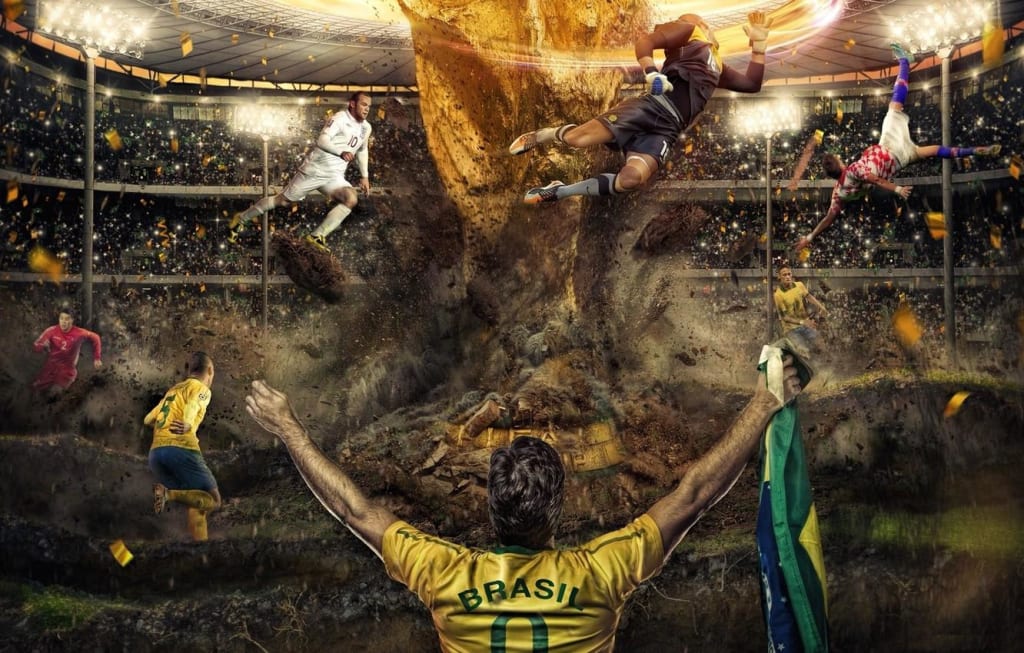 Football fans all over the globe have been divided in parts on their opinion over which competition is bigger, which stage is bigger, what matters the most, and which of the two outshines the other in any player's trophy cabinet. So let's dive into this and compare them, aspect by aspect:-
Popularity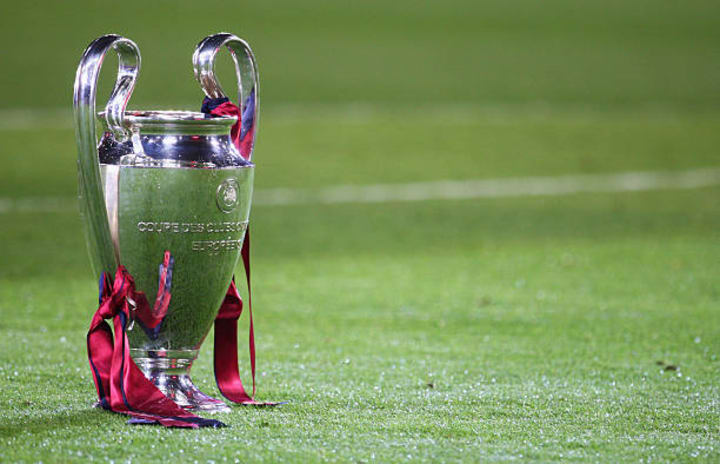 The World Cup eases this one out easily I'd say. The Champions League is hugely popular among the fans who follow European Club football, there's no denying that, but the World Cup, as in any sport, attracts the widest audience and is popular in every corner of the world. Even the people who don't watch or are invested in football during the regular domestic season, turn up at the time of the World Cup. Not many have a favourite European Club to support, but almost everyone gets a favourite country every 4 years.
For context, the World Cup Final in 2014 was watched by a whooping 695 million people across the globe, as compared to 165 million who watched the UCL Final between Real Madrid and Athletico Madrid the same summer, which makes it clear that in countries where craze for football is relatively smaller, the World Cup still manages massive numbers in terms of popularity.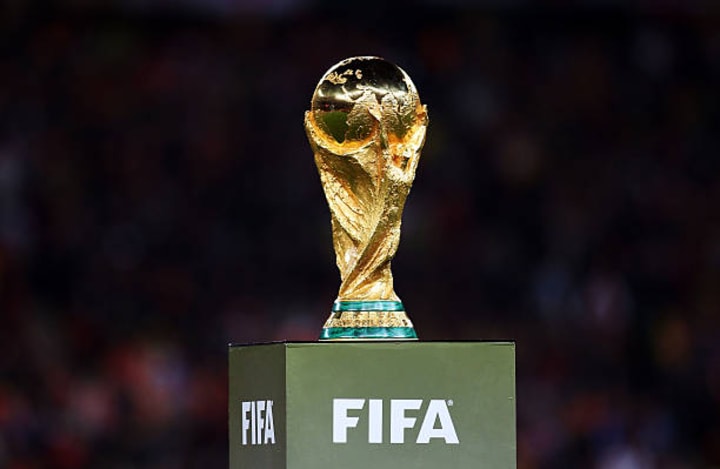 Quality of Football
Although the World Cup does offer some exciting matches, the Champions League offers a far superior show of the beautiful game in terms of tactics, quality of matches and a vast array of footballing superstars together on the pitch. Several reasons can be pointed out for this, first of which is that National Coaches get far less time to make the players adapt with the team's style of play or to develop any strong baseline tactic. The players themselves need to adapt to their national teammates in a short period of time as they're mostly used to playing in a well defined system at their respective clubs. Hence they often opt for a rather pragmatic, often seen as 'boring' or 'tedious' approach. Also, the set of clubs participating in the UCL are better as compared to the teams in a World Cup, as players aren't bound by nationalities and may move from one club to another.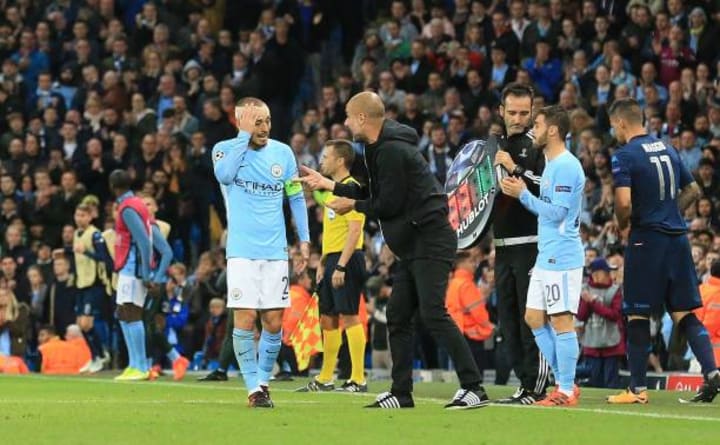 Competitiveness and Qualification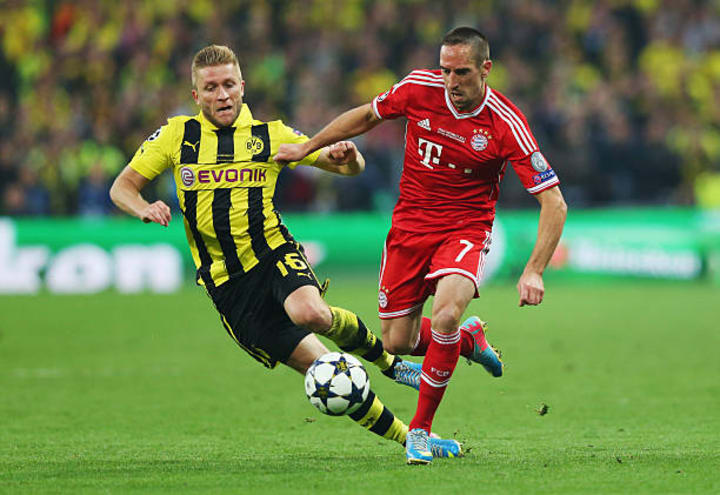 Once again, the UCL edges out the World Cup in terms of Competitiveness, as it puts Europe's top teams against each other, each with an immense pool of talented players. Although there are teams who are rather minnows or lesser likely to win in a Champions league, this number is greater in a World Cup. Also, the World Cup qualification is rather stricter in terms of good teams missing out and weaker nations qualifying which may not attract as much footballing audience. For example in 2018, teams like Itay, Netherlands and Chile failed to qualify, while Panama and Saudi Arabia entered.
The World Cup is also a quick, fast-paced competition lasting around a month or so, whereas The Champions League demands the players' and teams' endurance over the course of a long footballing season and the ones usually with the highest consistency emerge triumphant in the end.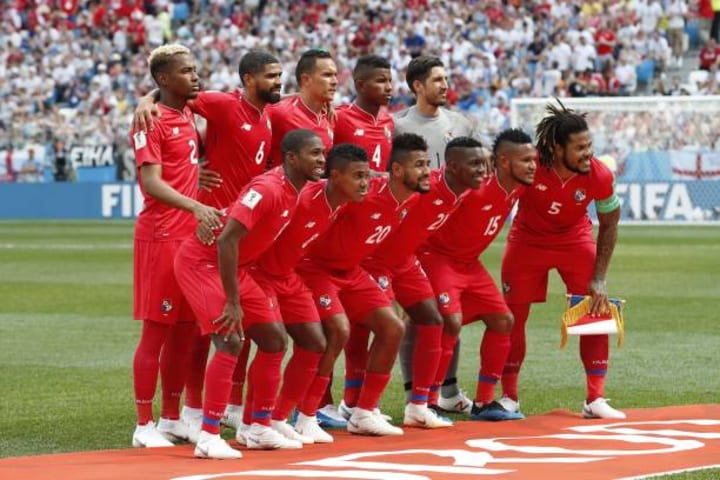 The Money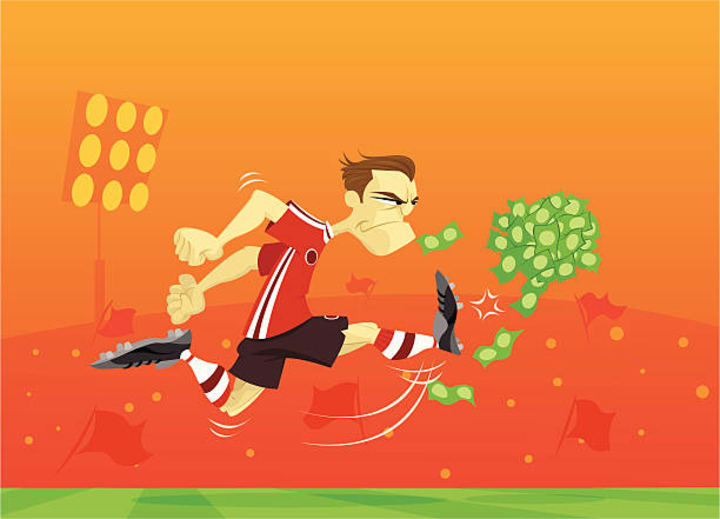 According to the18.com, The 2018 World Cup in Russia generated a revenue of approximately $5 Billion, amounting to a massive amount of $78 M per game. The 2018 Champions League on the other hand generated around half of that, $2.73 Billion in total ($21.8 M per game).
In terms of the prize money and budget, The UCL can be seen way ahead of the World Cup. The total prize money of the UCL in the 2019-20 season was around $ 1.6 Billion, while that of the FIFA World Cup 2018 was just around $ 400 Million. Real Madrid collected $102 million for winning the 2017-18 Champions League. By comparison, the French Federation of the 2018 World Cup champions took home $38 million.
So these figures evidently indicate that although the World Cup generates a much higher revenue to the UCL, the UCL wins it over the World Cup in terms of what the participants and players get from playing in the respective competitions.
What the trophies mean to the winners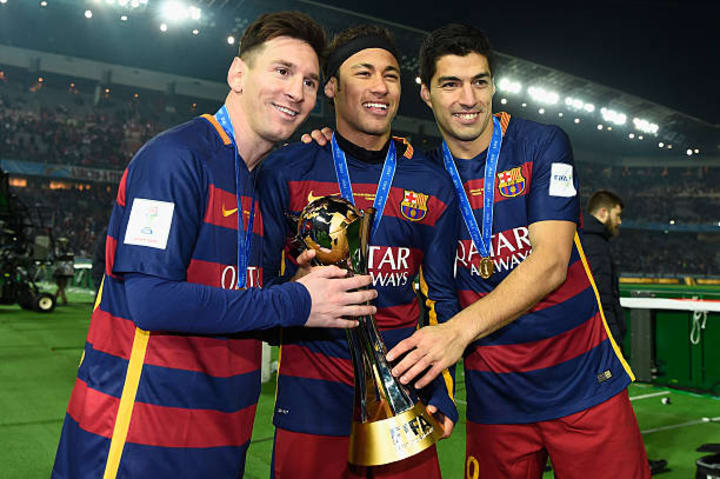 As much as the Champions League means glory, pride and lots of money to the players and coaches, nothing comes close to the feeling of having the World Cup trophy and medal in your cabinet. The World Cup isn't called the pinnacle of the sport for nothing. Some of the most celebrated players in football history have had the chance to lift this golden trophy, while some of the greats have even missed out, perhaps because of their countries whose team have let them down or other reasons whatsoever. Perhaps the ones who missed out on one despite winning tonnes of Champions Leagues know the true value of lifting a World Cup. Cristiano Ronaldo, Lionel Messi, Luis Suarez, Neymar Jr.- are some examples of this era.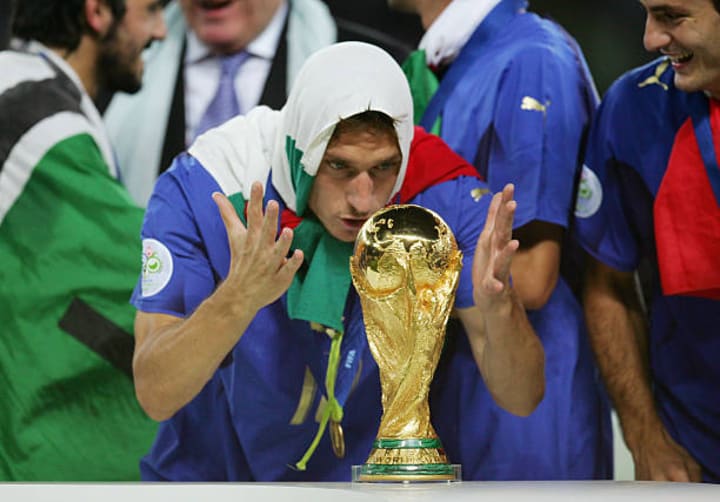 And then there are some who've never tasted Champions League glory but have been at the very top of world football and experienced World Cup triumph- Gigi Buffon, Francesco Totti, Paul Pogba, Hugo Lloris, just to name a few. But if you ask them they won't complain, after all the satisfaction of having a World Cup to show for is more than enough to call your career a rather successful one, well atleast in my opinion.
When you see players like Cafu, Pele, along with 19 others who have won the Golden Piece of Glory more than once, you can't help but admire their ability, their hunger to reach the summit of football, and the passion they share for their nation.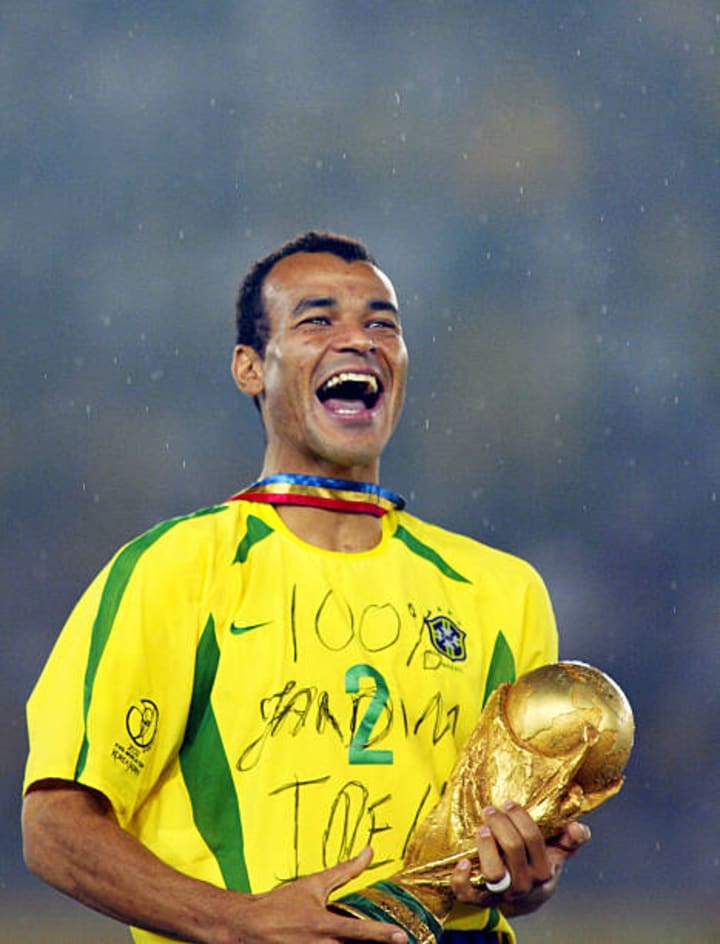 Conclusion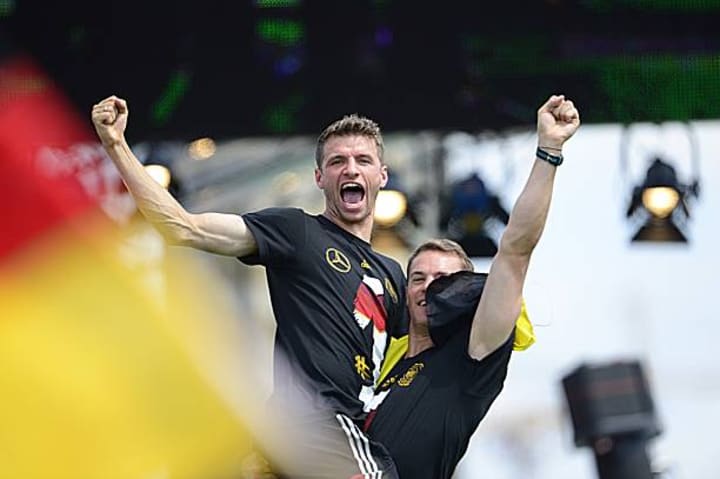 But in the end, what better than to have a decorated cabinet consisting of both? If you can't relate then you may ask Xavi or Iniesta- whose World Cup (2010) sandwiched between a couple of Euros (2008, 2012) added to 4 Champions Leagues (2006, 2009, 2011, 2015), make up a cabinet every footballer ever will be envious of. Or in a more recent context you don't even need to go that big. There's Manuel Neuer (World Cup 2014 and UCL 2013, 2020), Thomas Muller with the exact same profile as Neuer, or even look at the new Manchester United recruit Raphael Varane (UCL 2014, 2016, 2017, 2018 and World Cup 2018). All having both the highest domestic as well as international prizes on offer in football, I'm sure if you ask them it would be a huge dilemma to give any one of those away. If you ask someone to give up a Champions league or two out of several for a World Cup, I'm sure he will most certainly agree to that deal, because that's what the World Cup means. But as a normal common football fan amongst millions, I have to admit both of them are a joy to watch, both bring tonnes of emotion and both are a symphony of thrill; and always will be.