Typical York
A frustrating football team fluffs its farewell to a much-loved stadium
Fans fly the flag at Bootham Crescent before a National League North game in 2017.
This weekend should have been Bootham Crescent's swansong. Typically, though, things didn't go to plan. York City, predictably unpredictable, saw the final season at the club's much-loved old home turn into a characteristic roller-coaster. Top of the league when coronavirus struck, the Minstermen missed out on promotion from National League North via a points-per-game calculation that put them behind King's Lynn. Next came a vociferous appeal to 'promote two', via a playoff if necessary, and York returned to action on July 25 against Altrincham. City hadn't played a game since March 7 Alty defeated Chester in the previous week's eliminator and recent form made the difference in front of a deserted Bootham Crescent. So, instead of a final showdown against Boston United, the season ends in Lincolnshire as York's fans contemplate the club's retained list and hope that next time – at last – the team might start climbing the football pyramid once again.
Typical York, therefore. I started watching the team after moving to the city for university in 1994. My first trip was an Associate Members Cup tie, a group stage game against Bradford City. It might have been a Yorkshire derby, but the competition's lowly status meant a crowd of just 2,326. Victory meant progress to the knock-out stage; York led, Bradford pegged back for a 2-2 draw and the Bantams advanced despite failing to win a game in the three-team group. Typical York.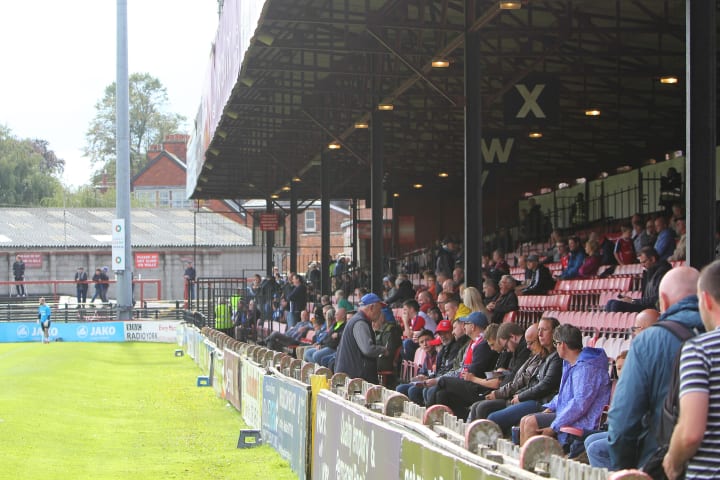 Back for FA Cup action the following Saturday, and another local derby. This time York came close to beating Rotherham, a late equalizer made it 3-3 and the Millers won the replay at a canter. There were brighter spots – a 4-1 drubbing of Leyton Orient, managed by former Sunderland goalie Chris Turner and featuring an aging Colin West up front – but even the greatest triumphs were often a whisker from disaster. Everyone remembers the 3-0 win at Old Trafford, Fergie's United humbled by a team of third-tier journeymen. Fewer people recall how close United came to salvaging the situation in the second leg back at Bootham Crescent, York clinging on in a 3-1 loss, edging into the next round.
In the end, the memories tended not to be about the football. Instead, it was the atmosphere. The gallows humour on the Shippo terrace, concrete steps under a barn of a roof. There was appreciation of the talents of some players – Jon McCarthy and Paul Barnes in tandem in that first season of watching the team, long-serving full-back Andy McMillan collecting clubman of the year prizes and goalie Dean Kiely beginning a career that took him to the Premier League and international action.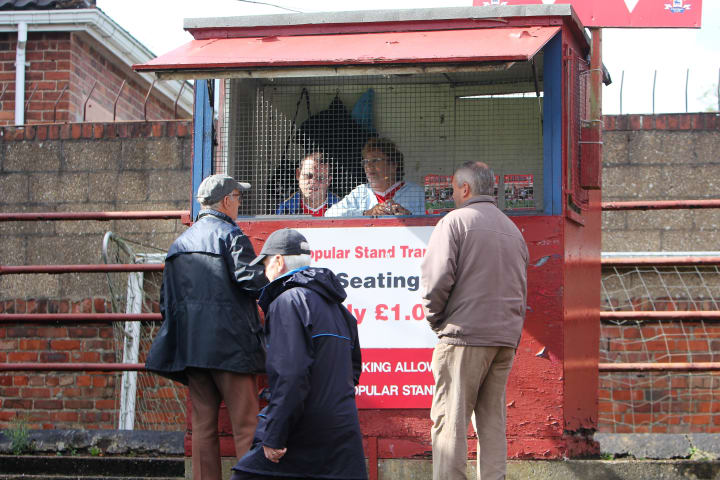 But there was also a tongue-in-cheek revelry in a team slowly sliding down the leagues. The fan in the corner, in front of the hut that collected pound coins for a transfer to the Pop Stand seats, who dolefully intoned a number before every home corner? He was counting the number of flag kicks since York last scored from one of these set pieces. Two misplaced Brentford fans mistakenly standing on the home terrace? Stubbornly applauding their team's opening goal, they were politely but firmly escorted away to join their fellows in the open stand and celebrate a 4-2 victory on a snowy pitch.
The response to a scything tackle from a limited defender? The home crowd calling for a red card to put him out of his misery against a powerful Gillingham attack. That same game, which ended in a 2-3 loss, brought a defiantly ragged chant of 'If you can't believe we've scored, clap your hands' after two tame, goalless, shotless defeats in the previous two home games. 'You can't play advantage if the ball goes to Wayne Hall' was a popular, if cruel summary of the fallibility of another time-served toiler.
It's a different football experience from the big leagues. The joys are still there, but comprised of fleeting moments when the game transcends honest hurly-burly. Rodney Rowe's home debut, a beautifully flighted chip into the Preston net to end a long losing streak; an impromptu celebratory conga among fans spending their Tuesday night on a sparsely-populated terrace. The satisfaction of a fightback as the evening gloom gathered, salvaging a point from a losing situation against Stockport - another club that plunged down the leagues. The walk home, chocolate-scented streets before the Kit-Kat Crescent abomination saw the light of day, punctuated by the old town's pubs. Even before the Premier League went shiny, modern and all-seater, this was a different order of football.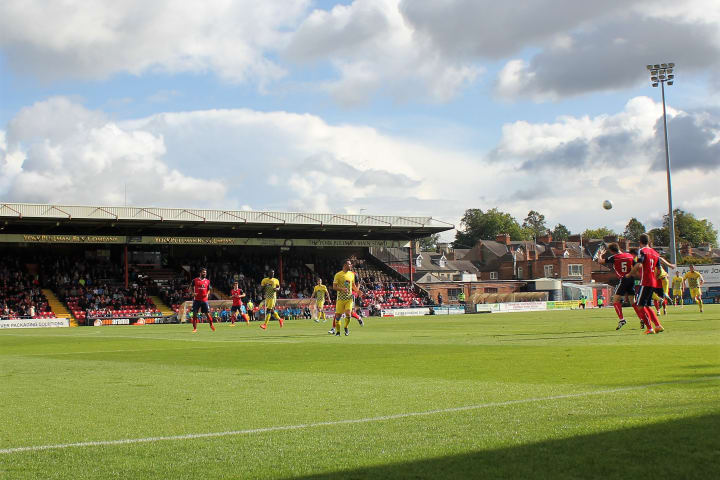 Back then, in the 1990s, there was talk of a new stadium. Club owner Douglas Craig, never a fans' favourite, had designs on something at the Ryedale Stadium. It never happened; Ryedale closed its doors before Bootham Crescent. Changes of ownership failed to resolve the situation, with arguments over leases and a looming threat of financial collapse hamstringing progress on and off the pitch. Plans for a new home – commercially necessary more than urgently desired – seemed to be delayed as often as the services of the rail company that will sponsor the out-of-town stadium due to open ahead of next season.
But will it? The first test events were due in the spring, only to be locked down by the pandemic. It's far from clear exactly how and when competitive football, in front of spectators, will return. It's not impossible that Bootham Crescent might get one last hurrah before the big move to the LNER Community Stadium can finally happen. That, too, would be typical York.
These are memories of a decidedly part-time York City follower. Anyone interested in the club, it's fans and the curious art of unsuccessful sport could do worse than check out photographer Tony Cole, a man who makes masterpieces out of mediocrity as he follows the Minstermen around the country.